The Notre Dame Irish vs. North Carolina Tar Heels game had the Irish as a -5.5 favorite. BetOnline is offering a generous welcome bonus (max bonus $1000).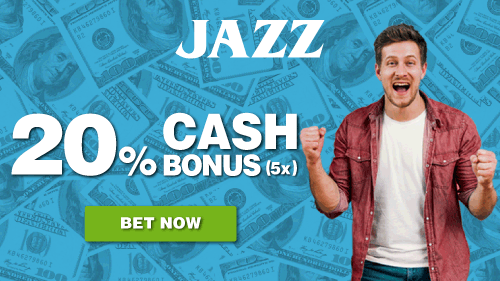 Futures
The Irish now pay $1300 for every $100 bet to win the NCAA College Football Championship.
Before You Bet
Both Teams in the Playoff Mix
With three games remaining, Notre Dame (8-0, 7-0 Atlantic Coast Conference) still has work to do to qualify for the ACC championship game. Clemson and Miami, both with one loss, are in the mix, while North Carolina (6-2, 6-2) can stay in contention by defeating the Irish.
Notre Dame and North Carolina have similar firepower, though that's often produced in varying fashions.
Sagarin Ratings
Notre Dame -5.5
Props
Notre Dame @ North Carolina Fri, Nov 27, 2020 EST
| Rot | First Scoring Play | Moneyline |
| --- | --- | --- |
| 1009 | Notre Dame TD     | +105 |
| 1010 | Notre Dame FG     | +550 |
| 1011 | Notre Dame Any Other Score     | +4500 |
| 1012 | North Carolina TD     | +125 |
| 1013 | North Carolina FG     | +900 |
| 1014 | North Carolina Any Other Score     | +5000 |
| Rot | A Team to Score 3 Unanswered Times | Moneyline |
| --- | --- | --- |
| 1015 | Yes     | -350 |
| 1016 | No     | +250 |
| Rot | Team Scoring 1st Wins Game | Moneyline |
| --- | --- | --- |
| 1017 | Yes     | -190 |
| 1018 | No     | +160 |
| Rot | Winning Margin | Moneyline |
| --- | --- | --- |
| 1019 | Notre Dame to win by 1-6 pts     | +325 |
| 1020 | Notre Dame to win by 7-12 pts     | +500 |
| 1021 | Notre Dame to win by 13-18 pts     | +600 |
| 1022 | Notre Dame to win by 19-24 pts     | +850 |
| 1023 | Notre Dame to win by 25-30 pts     | +1200 |
| 1024 | Notre Dame to win by 31-36 pts     | +1700 |
| 1025 | Notre Dame to win by 37-42 pts     | +2200 |
| 1026 | Notre Dame to win by 43 or more pts     | +2200 |
| 1027 | North Carolina to win by 1-6 pts     | +450 |
| 1028 | North Carolina to win by 7-12 pts     | +700 |
| 1029 | North Carolina to win by 13-18 pts     | +1100 |
| 1030 | North Carolina to win by 19-24 pts     | +1800 |
| 1031 | North Carolina to win by 25-30 pts     | +2500 |
| 1032 | North Carolina to win by 31-36 pts     | +3500 |
| 1033 | North Carolina to win by 37-42 pts     | +5500 |
| 1034 | North Carolina to win by 43 or more pts     | +6500 |
| Rot | Double Result | Moneyline |
| --- | --- | --- |
| 1035 | Notre Dame/Notre Dame     | Ev |
| 1036 | Notre Dame/Tie     | +3500 |
| 1037 | Notre Dame/North Carolina     | +800 |
| 1038 | Tie/Notre Dame     | +1200 |
| 1039 | Tie/Tie     | +3500 |
| 1040 | Tie/North Carolina     | +1800 |
| 1041 | North Carolina/Notre Dame     | +550 |
| 1042 | North Carolina/Tie     | +3000 |
| 1043 | North Carolina/North Carolina     | +240 |
| Rot | Will Game Go to Overtime | Moneyline |
| --- | --- | --- |
| 1044 | Yes     | +800 |
| 1045 | No     | -1800 |
- Dan Shapiro, Gambling911.com