The Seminoles are a -3 point favorite versus North Carolina in their ACC Semifinals game Friday night at 9 pm ET on ESPN.  Prop bets are available for this game here.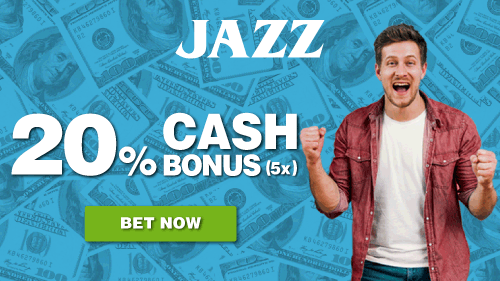 Betting Preview
Florida State was seeing around 70% of the betting action on both the spread and moneyline.

There appears to be a 2-point overlay on this game as FSU should be a 1-point favorite.

UNC has won seven of the last ten games in this series but the Noles have won two of the last three, both at home.

FSU lost by eight points on the road versus North Carolina on February 27.

Tar Heels are 6-15 ATS in their last 21 neutral site games as an underdog.

Seminoles are 11-5-2 ATS in their last 18 neutral site games.

Florida State pays 20-1

to win the 2021 NCAA Men's College Basketball Championship compared to UNC paying $6500.
Gambling911.com will be on FSU -140
Prop Bets
N Carolina @ Florida St Fri, Mar 12, 2021 EST
| Rot | First To Score 20 Points | Moneyline |
| --- | --- | --- |
| 2503 | N Carolina     | +105 |
| 2504 | Florida St     | -135 |
| Rot | Last To Score | Moneyline |
| --- | --- | --- |
| 2507 | N Carolina     | -115 |
| 2508 | Florida St     | -115 |
| Rot | Double Result | Moneyline |
| --- | --- | --- |
| 2510 | N Carolina - N Carolina     | +180 |
| 2511 | Tie - N Carolina     | +2300 |
| 2512 | Florida St - N Carolina     | +550 |
| 2513 | N Carolina - Florida St     | +500 |
| 2514 | Tie - Florida St     | +1900 |
| 2515 | Florida St - Florida St     | +110 |
| Rot | Winning Margin | Moneyline |
| --- | --- | --- |
| 2525 | N Carolina to win by 1-2 pts     | +900 |
| 2526 | N Carolina to win by 3-6 pts     | +550 |
| 2527 | N Carolina to win by 7-9 pts     | +900 |
| 2528 | N Carolina to win by 10-13 pts     | +900 |
| 2529 | N Carolina to win by 14-16 pts     | +1900 |
| 2530 | N Carolina to win by 17-20 pts     | +1900 |
| 2531 | N Carolina to win by 21 or more pts     | +1500 |
| 2532 | Florida St to win by 1-2 pts     | +900 |
| 2533 | Florida St to win by 3-6 pts     | +450 |
| 2534 | Florida St to win by 7-9 pts     | +750 |
| 2535 | Florida St to win by 10-13 pts     | +700 |
| 2536 | Florida St to win by 14-16 pts     | +1100 |
| 2537 | Florida St to win by 17-20 pts     | +1300 |
| 2538 | Florida St to win by 21 or more pts     | +850 |
- Tyrone Black, Gambling911.com