Drew Brees will be sitting out another game this week as the Saints face off against the Eagles

The Saints are second favorites to win the 2021 Super Bowl with a payout potential of $500 on a $100 bet

The line on Sunday's game has moved to Saints -8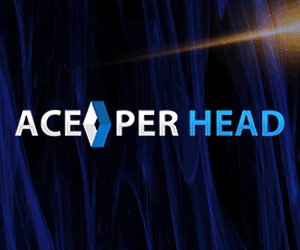 *6 weeks free trial - test drive - best in the biz
*Deposit with Bitcoin - They'll double it!
*Get your own domain, customized website, logo
*Switch in under an hour, earn mrore $$ for doing so
*Odds featured on DonBest.com
*Thousands of betting options daily + live in-play
*Easy and discreet payment options include gift cards
*Walmart gift cards also accepted


Start Earning Money From Your Sheet Here
It appears Taysom Hill will get his fourth consecutive start for the Saints against the host Eagles on Sunday even though Drew Brees is eligible to come off of injured reserve this week.  There is word Brees may not even go against the Chiefs in Week 15.
New Orleans has won nine in a row overall -- the longest current streak in the NFL -- and sits atop the NFC with a 10-2 record.  They are second favorites to win the 2021 Super Bowl with a payout potential of $500 on a $100 bet.
New Orleans opened at -6.5 versus the Philadelphia Eagles Sunday.  The line has moved to -8.  Better than 80% of the spread and 90% of the moneyline action was on the Saints.
Hill, who had never started at quarterback in an NFL game until Brees' injury, has completed 71.6 percent of his passes for 629 yards with two touchdowns and an interception. He has averaged 30.2 rushing yards per game and 5.3 yards per carry while running for four touchdowns.
The Eagles have turned to rookie Jalen Hurts as a replacement for ineffective Carson Wentz, as they have seen their hopes of winning the weak NFC East slipping away, thanks to a four-game losing streak.
"We're not where we want to be as an offense," Eagles coach Doug Pederson said. "I looked at the whole thing and decided that for this week to look for that spark again to try and get the team over the hump, to try to get everybody playing better."
Prop Bets
Saints @ Eagles Sun, Dec 13, 2020 EST
| Rot | Taysom Hill (NO) Total Completions | Moneyline |
| --- | --- | --- |
| 701 | Over  18½  Completions | -105 |
| 702 | Under  18½  Completions | -125 |
| Rot | Taysom Hill (NO) Total Passing Yards | Moneyline |
| --- | --- | --- |
| 703 | Over  218½  Passing Yards | -115 |
| 704 | Under  218½  Passing Yards | -115 |
| Rot | Taysom Hill (NO) Total Touchdown Passes | Moneyline |
| --- | --- | --- |
| 705 | Over  1½  TD Passes | +130 |
| 706 | Under  1½  TD Passes | -160 |
| Rot | Taysom Hill (NO) Total Rushing Yards | Moneyline |
| --- | --- | --- |
| 709 | Over  50½  Rushing Yards | -115 |
| 710 | Under  50½  Rushing Yards | -115 |
| Rot | Alvin Kamara (NO) Total Rushing Yards | Moneyline |
| --- | --- | --- |
| 711 | Over  60½  Rushing Yards | -105 |
| 712 | Under  60½  Rushing Yards | -125 |
| Rot | Latavius Murray (NO) Total Rushing Yards | Moneyline |
| --- | --- | --- |
| 713 | Over  36½  Rushing Yards | -115 |
| 714 | Under  36½  Rushing Yards | -115 |
| Rot | Michael Thomas (NO) Total Receptions | Moneyline |
| --- | --- | --- |
| 715 | Over  5½  Receptions | -165 |
| 716 | Under  5½  Receptions | +135 |
| Rot | Michael Thomas (NO) Total Receiving Yards | Moneyline |
| --- | --- | --- |
| 717 | Over  74½  Receiving Yards | -105 |
| 718 | Under  74½  Receiving Yards | -125 |
| Rot | Emmanuel Sanders (NO) Total Receptions | Moneyline |
| --- | --- | --- |
| 719 | Over  2½  Receptions | -140 |
| 720 | Under  2½  Receptions | +110 |
| Rot | Emmanuel Sanders (NO) Total Receiving Yards | Moneyline |
| --- | --- | --- |
| 721 | Over  33½  Receiving Yards | -115 |
| 722 | Under  33½  Receiving Yards | -115 |
| Rot | Jared Cook (NO) Total Receptions | Moneyline |
| --- | --- | --- |
| 723 | Over  1½  Receptions | -150 |
| 724 | Under  1½  Receptions | +120 |
| Rot | Jared Cook (NO) Total Receiving Yards | Moneyline |
| --- | --- | --- |
| 725 | Over  17½  Receiving Yards | -115 |
| 726 | Under  17½  Receiving Yards | -115 |
| Rot | Jalen Hurts (PHI) Total Completions | Moneyline |
| --- | --- | --- |
| 801 | Over  18½  Completions | Ev |
| 802 | Under  18½  Completions | -130 |
| Rot | Jalen Hurts (PHI) Total Passing Yards | Moneyline |
| --- | --- | --- |
| 803 | Over  207½  Passing Yards | Ev |
| 804 | Under  207½  Passing Yards | -130 |
| Rot | Jalen Hurts (PHI) Total Touchdown Passes | Moneyline |
| --- | --- | --- |
| 805 | Over  1½  TD Passes | +185 |
| 806 | Under  1½  TD Passes | -225 |
| Rot | Jalen Hurts (PHI) Total Rushing Yards | Moneyline |
| --- | --- | --- |
| 809 | Over  41½  Rushing Yards | +105 |
| 810 | Under  41½  Rushing Yards | -135 |
| Rot | Miles Sanders (PHI) Total Rushing Yards | Moneyline |
| --- | --- | --- |
| 811 | Over  49½  Rushing Yards | -115 |
| 812 | Under  49½  Rushing Yards | -115 |
| Rot | Jalen Reagor (PHI) Total Receptions | Moneyline |
| --- | --- | --- |
| 813 | Over  2½  Receptions | -130 |
| 814 | Under  2½  Receptions | Ev |
| Rot | Jalen Reagor (PHI) Total Receiving Yards | Moneyline |
| --- | --- | --- |
| 815 | Over  30½  Receiving Yards | -105 |
| 816 | Under  30½  Receiving Yards | -125 |
| Rot | Zach Ertz (PHI) Total Receptions | Moneyline |
| --- | --- | --- |
| 817 | Over  2½  Receptions | -135 |
| 818 | Under  2½  Receptions | +105 |
| Rot | Zach Ertz (PHI) Total Receiving Yards | Moneyline |
| --- | --- | --- |
| 819 | Over  26½  Receiving Yards | -115 |
| 820 | Under  26½  Receiving Yards | -115 |
| Rot | Dallas Goedert (PHI) Total Receptions | Moneyline |
| --- | --- | --- |
| 821 | Over  3½  Receptions | -130 |
| 822 | Under  3½  Receptions | Ev |
| Rot | Dallas Goedert (PHI) Total Receiving Yards | Moneyline |
| --- | --- | --- |
| 823 | Over  37½  Receiving Yards | -105 |
| 824 | Under  37½  Receiving Yards | -125 |
| Rot | First To Score | Moneyline |
| --- | --- | --- |
| 1001 | Saints     | -170 |
| 1002 | Eagles     | +140 |
| Rot | Score in 1st 7 min | Moneyline |
| --- | --- | --- |
| 1003 | Yes     | -125 |
| 1004 | No     | -105 |
| Rot | First Score of the Game | Moneyline |
| --- | --- | --- |
| 1005 | TD     | -160 |
| 1006 | Any Other Score     | +130 |
| Rot | First Scoring Play | Moneyline |
| --- | --- | --- |
| 1007 | Saints TD     | +130 |
| 1008 | Saints FG     | +290 |
| 1009 | Saints Any Other Score     | +5000 |
| 1010 | Eagles TD     | +240 |
| 1011 | Eagles FG     | +400 |
| 1012 | Eagles Any Other Score     | +5000 |
| Rot | Will there be a Defensive or Special Teams TD | Moneyline |
| --- | --- | --- |
| 1013 | Yes     | +200 |
| 1014 | No     | -250 |
| Rot | Total TDs in the Game | Moneyline |
| --- | --- | --- |
| 1015 | Over  4½  TDs | -135 |
| 1016 | Under  4½  TDs | +105 |
| Rot | Total FGs Scored in the Game | Moneyline |
| --- | --- | --- |
| 1017 | Over  2½  FGs | -160 |
| 1018 | Under  2½  FGs | +130 |
| Rot | Longest TD in the Game | Moneyline |
| --- | --- | --- |
| 1019 | Over  36½  Yards | -115 |
| 1020 | Under  36½  Yards | -115 |
| Rot | Shortest TD in the Game | Moneyline |
| --- | --- | --- |
| 1021 | Over  1½  Yards | -115 |
| 1022 | Under  1½  Yards | -115 |
| Rot | Longest FG Scored in the Game | Moneyline |
| --- | --- | --- |
| 1023 | Over  45½  Yards | -115 |
| 1024 | Under  45½  Yards | -115 |
| Rot | A Team to Score 3 Unanswered Times | Moneyline |
| --- | --- | --- |
| 1025 | Yes     | -190 |
| 1026 | No     | +160 |
| Rot | Team To Score Longest TD | Moneyline |
| --- | --- | --- |
| 1027 | Saints     | -185 |
| 1028 | Eagles     | +155 |
| Rot | Team To Score Longest FG | Moneyline |
| --- | --- | --- |
| 1029 | Saints     | -155 |
| 1030 | Eagles     | +125 |
| Rot | Team Scoring 1st Wins Game | Moneyline |
| --- | --- | --- |
| 1031 | Yes     | -190 |
| 1032 | No     | +160 |
| Rot | Team to Call 1st Timeout | Moneyline |
| --- | --- | --- |
| 1033 | Saints     | -115 |
| 1034 | Eagles     | -115 |
| Rot | Double Result | Moneyline |
| --- | --- | --- |
| 1035 | Saints/Saints     | -150 |
| 1036 | Saints/Tie     | +3500 |
| 1037 | Saints/Eagles     | +1100 |
| 1038 | Tie/Saints     | +1000 |
| 1039 | Tie/Tie     | +3500 |
| 1040 | Tie/Eagles     | +2000 |
| 1041 | Eagles/Saints     | +450 |
| 1042 | Eagles/Tie     | +3500 |
| 1043 | Eagles/Eagles     | +425 |
| Rot | Race To 10 Points | Moneyline |
| --- | --- | --- |
| 1044 | Saints     | -300 |
| 1045 | Eagles     | +185 |
| 1046 | Neither     | +5000 |
| Rot | Will the Game go to Overtime | Moneyline |
| --- | --- | --- |
| 1047 | Yes     | +800 |
| 1048 | No     | -1800 |
| Rot | Highest Scoring Half | Moneyline |
| --- | --- | --- |
| 1049 | 1st Half     | -130 |
| 1050 | 2nd Half     | -110 |
| 1051 | Tie     | +1500 |
| Rot | Highest Scoring Quarter | Moneyline |
| --- | --- | --- |
| 1052 | 1st Quarter     | +450 |
| 1053 | 2nd Quarter     | +180 |
| 1054 | 3rd Quarter     | +425 |
| 1055 | 4th Quarter     | +210 |
| 1056 | Tie     | +650 |
| Rot | Winning Margin | Moneyline |
| --- | --- | --- |
| 1057 | Saints to win by 1-3 pts     | +450 |
| 1058 | Saints to win by 4-6 pts     | +650 |
| 1059 | Saints to win by 7-10 pts     | +450 |
| 1060 | Saints to win by 11-13 pts     | +1000 |
| 1061 | Saints to win by 14-17 pts     | +650 |
| 1062 | Saints to win by 18-21 pts     | +900 |
| 1063 | Saints to win by 22 or more pts     | +375 |
| 1064 | Eagles to win by 1-3 pts     | +1000 |
| 1065 | Eagles to win by 4-6 pts     | +1700 |
| 1066 | Eagles to win by 7-10 pts     | +1200 |
| 1067 | Eagles to win by 11-13 pts     | +3000 |
| 1068 | Eagles to win by 14-17 pts     | +2200 |
| 1069 | Eagles to win by 18-21 pts     | +3000 |
| 1070 | Eagles to win by 22 or more pts     | +2000 |
| Rot | Total Points Scored | Moneyline |
| --- | --- | --- |
| 1071 | 00-14 Points     | +2500 |
| 1072 | 15-21 Points     | +1100 |
| 1073 | 22-28 Points     | +550 |
| 1074 | 29-35 Points     | +375 |
| 1075 | 36-42 Points     | +300 |
| 1076 | 43-49 Points     | +350 |
| 1077 | 50-56 Points     | +450 |
| 1078 | 57-63 Points     | +750 |
| 1079 | 64-70 Points     | +1200 |
| 1080 | 71-77 Points     | +2500 |
| 1081 | 78 or More Points     | +3000 |
| Rot | 1st Half Total TDs Scored | Moneyline |
| --- | --- | --- |
| 1082 | Over  2½  TDs | -110 |
| 1083 | Under  2½  TDs | -120 |
| Rot | 1st Half Total FGs Scored | Moneyline |
| --- | --- | --- |
| 1084 | Over  1½  FGs | +125 |
| 1085 | Under  1½  FGs | -155 |
| Rot | Score in Last 2 min of the 1st Half | Moneyline |
| --- | --- | --- |
| 1086 | Yes     | -225 |
| 1087 | No     | +185 |
- Don Shapiro, Gambling911.com