The New Orleans Saints vs. Detroit Liones line was coming in at Saints -4.5, rising from -3.5.  For a limited time only, Jazz Sports will double your deposit up to $300.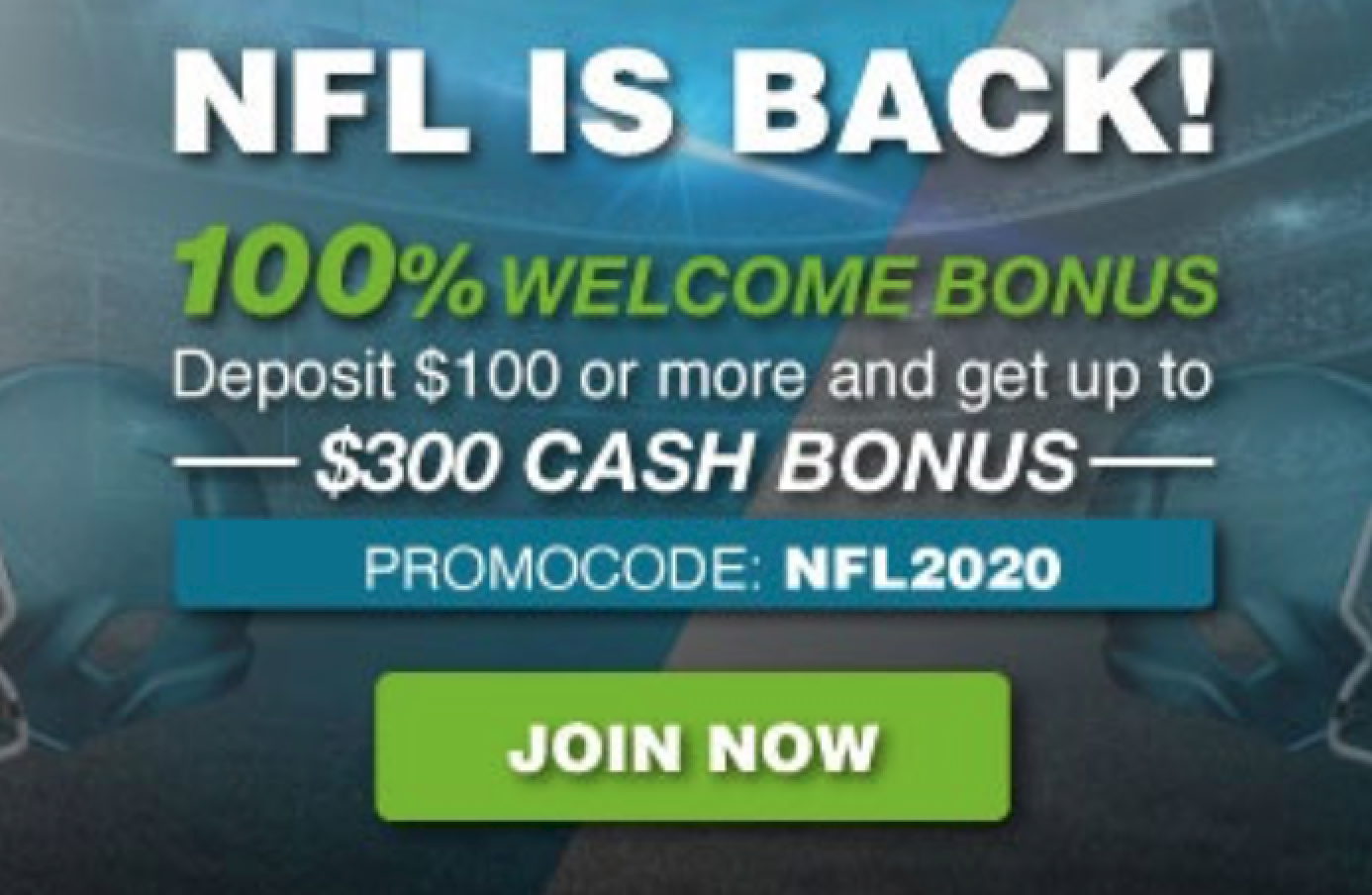 New Orleans Saints
The Saints pay Even odds to win the NFC South and $1300 for every $100 bet to win the Super Bowl.
"If the players surrounding (Drew) Brees aren't living up to expectations or available to play, he is the one who will have to shoulder more of the workload and carry the Saints to victories. While I'm less worried about him than I was after his performance in Week 2, I'm not sure the Brees we've seen so far in 2020 is up to that task. An easy schedule over the next five weeks might cure what's wrong with New Orleans, but if it doesn't, I'm not sure the Brees of old will be there to bail out his team." - Bill Barnwell, ESPN
Detroit Lions
The Lions snapped an 11-game losing streak, beating the Cardinals 26-23
Matt Prater made a 39-yard field goal as time expired, Matthew Stafford threw two touchdown passes.
Prop Bets Appear Below And Are Available For Betting Here
Saints @ Lions Sun, Oct 04, 2020 EST
| Rot | First Scoring Play | Moneyline |
| --- | --- | --- |
| 1007 | Saints TD     | 2.60 |
| 1008 | Saints FG     | 3.90 |
| 1009 | Saints Any Other Score     | 46.00 |
| 1010 | Lions TD     | 3.00 |
| 1011 | Lions FG     | 4.75 |
| 1012 | Lions Any Other Score     | 51.00 |
| Rot | Will there be a Defensive or Special Teams TD | Moneyline |
| --- | --- | --- |
| 1013 | Yes     | 3.00 |
| 1014 | No     | 1.40 |
| Rot | Total TDs in the Game | Moneyline |
| --- | --- | --- |
| 1015 | Over  6.5  TDs | 2.25 |
| 1016 | Under  6.5  TDs | 1.65 |
| Rot | Total FGs Scored in the Game | Moneyline |
| --- | --- | --- |
| 1017 | Over  3.5  FGs | 1.87 |
| 1018 | Under  3.5  FGs | 1.87 |
| Rot | Shortest TD in the Game | Moneyline |
| --- | --- | --- |
| 1021 | Over  1.5  Yards | 1.91 |
| 1022 | Under  1.5  Yards | 1.83 |
| Rot | Longest FG Scored in the Game | Moneyline |
| --- | --- | --- |
| 1023 | Over  47.5  Yards | 1.87 |
| 1024 | Under  47.5  Yards | 1.87 |
| Rot | A Team to Score 3 Unanswered Times | Moneyline |
| --- | --- | --- |
| 1025 | Yes     | 1.34 |
| 1026 | No     | 3.30 |
| Rot | Team To Score Longest TD | Moneyline |
| --- | --- | --- |
| 1027 | Saints     | 1.77 |
| 1028 | Lions     | 2.00 |
| Rot | Team To Score Longest FG | Moneyline |
| --- | --- | --- |
| 1029 | Saints     | 1.69 |
| 1030 | Lions     | 2.15 |
| Rot | Team Scoring 1st Wins Game | Moneyline |
| --- | --- | --- |
| 1031 | Yes     | 1.57 |
| 1032 | No     | 2.45 |
| Rot | Team to Call 1st Timeout | Moneyline |
| --- | --- | --- |
| 1033 | Saints     | 1.87 |
| 1034 | Lions     | 1.87 |
| Rot | Double Result | Moneyline |
| --- | --- | --- |
| 1035 | Saints/Saints     | 1.91 |
| 1036 | Saints/Tie     | 36.00 |
| 1037 | Saints/Lions     | 8.50 |
| 1038 | Tie/Saints     | 13.00 |
| 1039 | Tie/Tie     | 46.00 |
| 1040 | Tie/Lions     | 19.00 |
| 1041 | Lions/Saints     | 6.00 |
| 1042 | Lions/Tie     | 36.00 |
| 1043 | Lions/Lions     | 3.60 |
| Rot | Race To 10 Points | Moneyline |
| --- | --- | --- |
| 1044 | Saints     | 1.57 |
| 1045 | Lions     | 2.10 |
| 1046 | Neither     | 81.00 |
| Rot | Will the Game go to Overtime | Moneyline |
| --- | --- | --- |
| 1047 | Yes     | 11.00 |
| 1048 | No     | 1.03 |
| Rot | Highest Scoring Half | Moneyline |
| --- | --- | --- |
| 1049 | 1st Half     | 1.87 |
| 1050 | 2nd Half     | 1.80 |
| 1051 | Tie     | 19.00 |
| Rot | Highest Scoring Quarter | Moneyline |
| --- | --- | --- |
| 1052 | 1st Quarter     | 5.50 |
| 1053 | 2nd Quarter     | 2.65 |
| 1054 | 3rd Quarter     | 5.50 |
| 1055 | 4th Quarter     | 3.10 |
| 1056 | Tie     | 9.00 |
| Rot | Winning Margin | Moneyline |
| --- | --- | --- |
| 1057 | Saints to win by 1-3 pts     | 6.50 |
| 1058 | Saints to win by 4-6 pts     | 8.50 |
| 1059 | Saints to win by 7-10 pts     | 6.50 |
| 1060 | Saints to win by 11-13 pts     | 13.00 |
| 1061 | Saints to win by 14-17 pts     | 9.00 |
| 1062 | Saints to win by 18-21 pts     | 11.00 |
| 1063 | Saints to win by 22 or more pts     | 5.25 |
| 1064 | Lions to win by 1-3 pts     | 10.00 |
| 1065 | Lions to win by 4-6 pts     | 13.00 |
| 1066 | Lions to win by 7-10 pts     | 10.00 |
| 1067 | Lions to win by 11-13 pts     | 23.00 |
| 1068 | Lions to win by 14-17 pts     | 16.00 |
| 1069 | Lions to win by 18-21 pts     | 23.00 |
| 1070 | Lions to win by 22 or more pts     | 12.00 |
| Rot | Total Points Scored | Moneyline |
| --- | --- | --- |
| 1071 | 00-14 Points     | 121.00 |
| 1072 | 15-21 Points     | 36.00 |
| 1073 | 22-28 Points     | 15.00 |
| 1074 | 29-35 Points     | 8.50 |
| 1075 | 36-42 Points     | 5.50 |
| 1076 | 43-49 Points     | 5.00 |
| 1077 | 50-56 Points     | 4.50 |
| 1078 | 57-63 Points     | 5.50 |
| 1079 | 64-70 Points     | 6.50 |
| 1080 | 71-77 Points     | 9.50 |
| 1081 | 78 or More Points     | 7.50 |
| Rot | 1st Half Total TDs Scored | Moneyline |
| --- | --- | --- |
| 1082 | Over  2.5  TDs | 1.57 |
| 1083 | Under  2.5  TDs | 2.45 |
| Rot | 1st Half Total FGs Scored | Moneyline |
| --- | --- | --- |
| 1084 | Over  1.5  FGs | 1.91 |
| 1085 | Under  1.5  FGs | 1.83 |
| Rot | Score in Last 2 min of the 1st Half | Moneyline |
| --- | --- | --- |
| 1086 | Yes     | 1.27 |
| 1087 | No     | 3.75 |
- Don Shapiro, Gambling911.com