Coming off a 45-0 rout of the Chargers last week, the Patriots are a +5 dog in LA versus Rams

Patriots still have slim Playoff hopes as they enter Thursday's game 6-6

Rams once again lead NFC West following win over division rivals Arizona last week

Prop bets have Cam Newton favored to score first paying 7/1 odds, Rams Cam Akers paying 8/1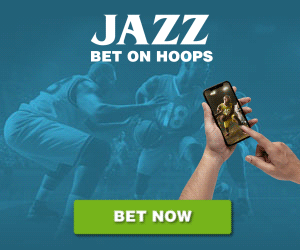 The New England Patriots were +5 point dogs in LA facing off against the Rams Thursday night.
The Patriots are coming off a 45-0 blowout of that other LA team, the Chargers, on Sunday.
Newton ran for two touchdowns and the Patriots scored two TDs on special teams in Sunday's 45-0 rout of the Los Angeles Chargers. The Patriots (6-6) have won two straight to get back into playoff contention in the AFC going into the final quarter of the season.
"We've been close on plays at other points that ended up being foul balls but today we had some explosive plays that impacted the game," Patriots coach Bill Belichick said.
New England, now at 6-6, still have slim Playoff hopes but that could come to a halt with a loss in LA Thursday night.
Goff threw for 376 yards and three touchdowns, and Matt Gay kicked a 40-yard field goal with 2:36 remaining to lift the Rams back into first place in the NFC West.
"We can be as good as we want to be, honestly," the fifth-year quarterback said after Monday night's 27-24 victory over Tom Brady and the Tampa Bay Buccaneers. "We've got it all in front of us. Everything is there for us to take."
The Rams are now priced at -160 to win the competitive NFC West and pay $1000 for every $100 bet to win the Super Bowl.
Rams head coach Sean McVay says he expects that RB Cam Akers (Shoulder) and DL Michael Brockers (Neck) will play Thursday against the Patriots. Both were listed as limited on Tuesday's injury report.
Prop Bets
Patriots @ Rams Thu, Dec 10, 2020 EST
| Rot | Cam Newton (NE) Total Completions | Moneyline |
| --- | --- | --- |
| 701 | Over  17½  Completions | -115 |
| 702 | Under  17½  Completions | -115 |
| Rot | Cam Newton (NE) Total Passing Yards | Moneyline |
| --- | --- | --- |
| 703 | Over  180½  Passing Yards | -115 |
| 704 | Under  180½  Passing Yards | -115 |
| Rot | Cam Newton (NE) Total Touchdown Passes | Moneyline |
| --- | --- | --- |
| 705 | Over  1½  TD Passes | +200 |
| 706 | Under  1½  TD Passes | -250 |
| Rot | Cam Newton (NE) Will He Throw an Interception | Moneyline |
| --- | --- | --- |
| 707 | Yes     | -140 |
| 708 | No     | +110 |
| Rot | Cam Newton (NE) Longest Completion | Moneyline |
| --- | --- | --- |
| 709 | Over  30½  Longest Completion | -115 |
| 710 | Under  30½  Longest Completion | -115 |
| Rot | Cam Newton (NE) Total Rushing Yards | Moneyline |
| --- | --- | --- |
| 711 | Over  47½  Rushing Yards | -110 |
| 712 | Under  47½  Rushing Yards | -120 |
| Rot | Damien Harris (NE) Total Rushing Yards | Moneyline |
| --- | --- | --- |
| 713 | Over  55½  Rushing Yards | -115 |
| 714 | Under  55½  Rushing Yards | -115 |
| Rot | James White (NE) Total Receptions | Moneyline |
| --- | --- | --- |
| 715 | Over  2½  Receptions | -150 |
| 716 | Under  2½  Receptions | +120 |
| Rot | James White (NE) Total Rushing + Receiving Yards | Moneyline |
| --- | --- | --- |
| 717 | Over  34½  Rush+Receiving Yards | -115 |
| 718 | Under  34½  Rush+Receiving Yards | -115 |
| Rot | Jakobi Meyers (NE) Total Receptions | Moneyline |
| --- | --- | --- |
| 719 | Over  3½  Receptions | -200 |
| 720 | Under  3½  Receptions | +165 |
| Rot | Jakobi Meyers (NE) Total Receiving Yards | Moneyline |
| --- | --- | --- |
| 721 | Over  52½  Receiving Yards | -115 |
| 722 | Under  52½  Receiving Yards | -115 |
| Rot | Jakobi Meyers (NE) Longest Reception | Moneyline |
| --- | --- | --- |
| 723 | Over  20½  Longest Reception | -115 |
| 724 | Under  20½  Longest Reception | -115 |
| Rot | Damiere Byrd (NE) Total Receptions | Moneyline |
| --- | --- | --- |
| 725 | Over  3½  Receptions | +120 |
| 726 | Under  3½  Receptions | -150 |
| Rot | Damiere Byrd (NE) Total Receiving Yards | Moneyline |
| --- | --- | --- |
| 727 | Over  37½  Receiving Yards | -115 |
| 728 | Under  37½  Receiving Yards | -115 |
| Rot | Damiere Byrd (NE) Longest Reception | Moneyline |
| --- | --- | --- |
| 729 | Over  18½  Longest Reception | -115 |
| 730 | Under  18½  Longest Reception | -115 |
| Rot | N Keal Harry (NE) Total Receptions | Moneyline |
| --- | --- | --- |
| 731 | Over  2½  Receptions | +130 |
| 732 | Under  2½  Receptions | -160 |
| Rot | N Keal Harry (NE) Total Receiving Yards | Moneyline |
| --- | --- | --- |
| 733 | Over  24½  Receiving Yards | -115 |
| 734 | Under  24½  Receiving Yards | -115 |
| Rot | N Keal Harry (NE) Longest Reception | Moneyline |
| --- | --- | --- |
| 735 | Over  14½  Longest Reception | -115 |
| 736 | Under  14½  Longest Reception | -115 |
| Rot | Jared Goff (LAR) Total Completions | Moneyline |
| --- | --- | --- |
| 801 | Over  24½  Completions | -105 |
| 802 | Under  24½  Completions | -125 |
| Rot | Jared Goff (LAR) Total Passing Yards | Moneyline |
| --- | --- | --- |
| 803 | Over  262½  Passing Yards | -115 |
| 804 | Under  262½  Passing Yards | -115 |
| Rot | Jared Goff (LAR) Total Touchdown Passes | Moneyline |
| --- | --- | --- |
| 805 | Over  1½  TD Passes | -175 |
| 806 | Under  1½  TD Passes | +145 |
| Rot | Jared Goff (LAR) Will He Throw an Interception | Moneyline |
| --- | --- | --- |
| 807 | Yes     | -150 |
| 808 | No     | +120 |
| Rot | Jared Goff (LAR) Longest Completion | Moneyline |
| --- | --- | --- |
| 809 | Over  35½  Longest Completion | -115 |
| 810 | Under  35½  Longest Completion | -115 |
| Rot | Cam Akers (LAR) Total Rushing Yards | Moneyline |
| --- | --- | --- |
| 811 | Over  50½  Rushing Yards | -115 |
| 812 | Under  50½  Rushing Yards | -115 |
| Rot | Cooper Kupp (LAR) Total Receptions | Moneyline |
| --- | --- | --- |
| 813 | Over  5½  Receptions | -140 |
| 814 | Under  5½  Receptions | +110 |
| Rot | Cooper Kupp (LAR) Total Receiving Yards | Moneyline |
| --- | --- | --- |
| 815 | Over  62½  Receiving Yards | -115 |
| 816 | Under  62½  Receiving Yards | -115 |
| Rot | Cooper Kupp (LAR) Longest Reception | Moneyline |
| --- | --- | --- |
| 817 | Over  20½  Longest Reception | -115 |
| 818 | Under  20½  Longest Reception | -115 |
| Rot | Robert Woods (LAR) Total Receptions | Moneyline |
| --- | --- | --- |
| 819 | Over  5½  Receptions | -115 |
| 820 | Under  5½  Receptions | -115 |
| Rot | Robert Woods (LAR) Total Receiving Yards | Moneyline |
| --- | --- | --- |
| 821 | Over  64½  Receiving Yards | -115 |
| 822 | Under  64½  Receiving Yards | -115 |
| Rot | Robert Woods (LAR) Longest Reception | Moneyline |
| --- | --- | --- |
| 823 | Over  21½  Longest Reception | -115 |
| 824 | Under  21½  Longest Reception | -115 |
| Rot | Gerald Everett (LAR) Total Receptions | Moneyline |
| --- | --- | --- |
| 825 | Over  2½  Receptions | -130 |
| 826 | Under  2½  Receptions | Ev |
| Rot | Gerald Everett (LAR) Total Receiving Yards | Moneyline |
| --- | --- | --- |
| 827 | Over  25½  Receiving Yards | -115 |
| 828 | Under  25½  Receiving Yards | -115 |
| Rot | Gerald Everett (LAR) Longest Reception | Moneyline |
| --- | --- | --- |
| 829 | Over  13½  Longest Reception | -115 |
| 830 | Under  13½  Longest Reception | -115 |
| Rot | Matt Gay (LAR) Total Points | Moneyline |
| --- | --- | --- |
| 831 | Over  6½  Points | -150 |
| 832 | Under  6½  Points | +120 |
| Rot | Cam Newton (NE) to have 2+ passing TDs and NE to Win | Moneyline |
| --- | --- | --- |
| 931 | Yes     | +425 |
| Rot | Cam Newton (NE) to have 250+ passing yards and NE to Win | Moneyline |
| --- | --- | --- |
| 932 | Yes     | +600 |
| Rot | Damien Harris (NE) to have 70+ rushing yards and NE to Win | Moneyline |
| --- | --- | --- |
| 933 | Yes     | +700 |
| Rot | Damien Harris (NE) Harris to have 120+ rushing yards and NE to Win | Moneyline |
| --- | --- | --- |
| 934 | Yes     | +475 |
| Rot | Damiere Byrd (NE) to have 1+ touchdowns and NE to Win | Moneyline |
| --- | --- | --- |
| 935 | Yes     | +700 |
| Rot | Damiere Byrd (NE) to have 100+ receiving yards and NE to Win | Moneyline |
| --- | --- | --- |
| 936 | Yes     | +750 |
| Rot | Jakobi Meyers (NE) to have 1+ touchdowns and NE to Win | Moneyline |
| --- | --- | --- |
| 937 | Yes     | +450 |
| Rot | Jakobi Meyers (NE) to have 100+ receiving yards and NE to Win | Moneyline |
| --- | --- | --- |
| 938 | Yes     | +675 |
| Rot | James White (NE) to have 70+ rushing yards and NE to Win | Moneyline |
| --- | --- | --- |
| 939 | Yes     | +700 |
| Rot | N Keal Harry (NE) to have 1+ touchdowns and NE to Win | Moneyline |
| --- | --- | --- |
| 940 | Yes     | +225 |
| Rot | N Keal Harry (NE) to have 100+ receiving yards and NE to Win | Moneyline |
| --- | --- | --- |
| 941 | Yes     | +600 |
| Rot | Ryan Izzo (NE) to have 1+ touchdowns and NE to Win | Moneyline |
| --- | --- | --- |
| 942 | Yes     | +675 |
| Rot | Sony Michel (NE) to have 1+ touchdowns and NE to Win | Moneyline |
| --- | --- | --- |
| 943 | Yes     | +900 |
| Rot | Jared Goff (LAR) to have 300+ passing yards and LAR to Win | Moneyline |
| --- | --- | --- |
| 951 | Yes     | +115 |
| Rot | Jared Goff (LAR) to have 3+ passing TDs and LAR to Win | Moneyline |
| --- | --- | --- |
| 952 | Yes     | +135 |
| Rot | Josh Reynolds (LAR) to have 1+ touchdowns and LAR to Win | Moneyline |
| --- | --- | --- |
| 953 | Yes     | +250 |
| Rot | Josh Reynolds (LAR) to have 80+ receiving yards and LAR to Win | Moneyline |
| --- | --- | --- |
| 954 | Yes     | +750 |
| Rot | Robert Woods (LAR) to have 100+ receiving yards and LAR to Win | Moneyline |
| --- | --- | --- |
| 955 | Yes     | +135 |
| Rot | Tyler Higbee (LAR) to have 1+ touchdowns and LAR to Win | Moneyline |
| --- | --- | --- |
| 956 | Yes     | +850 |
| Rot | Tyler Higbee (LAR) to have 100+ receiving yards and LAR to Win | Moneyline |
| --- | --- | --- |
| 957 | Yes     | +275 |
| Rot | Player to Score 1st TD in The Game | Moneyline |
| --- | --- | --- |
| 961 | C Newton (NE)     | +700 |
| 962 | D Harris (NE)     | +1000 |
| 963 | J Meyers (NE)     | +1200 |
| 964 | D Byrd (NE)     | +1700 |
| 965 | S Michel (NE)     | +1700 |
| 966 | J White (NE)     | +1800 |
| 967 | N Harry (NE)     | +2200 |
| 968 | R Izzo (NE)     | +3000 |
| 969 | D keene (NE)     | +3500 |
| 970 | D Moncrief (NE)     | +2000 |
| 971 | Patriots DST (NE)     | +750 |
| 972 | C Akers (LAR)     | +850 |
| 973 | C Kupp (LAR)     | +1000 |
| 974 | D Henderson (LAR)     | +1100 |
| 975 | R Woods (LAR)     | +1100 |
| 976 | M Brown (LAR)     | +1200 |
| 977 | J Reynolds (LAR)     | +1700 |
| 978 | T Higbee (LAR)     | +1800 |
| 979 | G Everett (LAR)     | +1800 |
| 980 | J Goff (LAR)     | +2000 |
| 981 | V Jefferson (LAR)     | +2200 |
| 982 | Rams DST (LAR)     | +2000 |
| 983 | No Touchdown Scored     | +4500 |
| 984 | The Field     | +1000 |
| Rot | First To Score | Moneyline |
| --- | --- | --- |
| 1001 | Patriots     | +120 |
| 1002 | Rams     | -150 |
| Rot | Score in 1st 6½ min | Moneyline |
| --- | --- | --- |
| 1003 | Yes     | Ev |
| 1004 | No     | -130 |
| Rot | First Score of the Game | Moneyline |
| --- | --- | --- |
| 1005 | TD     | -160 |
| 1006 | Any Other Score     | +130 |
| Rot | First Scoring Play | Moneyline |
| --- | --- | --- |
| 1007 | Patriots TD     | +210 |
| 1008 | Patriots FG     | +350 |
| 1009 | Patriots Any Other Score     | +5000 |
| 1010 | Rams TD     | +140 |
| 1011 | Rams FG     | +325 |
| 1012 | Rams Any Other Score     | +5000 |
| Rot | Will there be a Defensive or Special Teams TD | Moneyline |
| --- | --- | --- |
| 1013 | Yes     | +200 |
| 1014 | No     | -250 |
| Rot | Total TDs in the Game | Moneyline |
| --- | --- | --- |
| 1015 | Over  4½  TDs | -155 |
| 1016 | Under  4½  TDs | +125 |
| Rot | Total FGs Scored in the Game | Moneyline |
| --- | --- | --- |
| 1017 | Over  3½  FGs | +120 |
| 1018 | Under  3½  FGs | -150 |
| Rot | Longest TD in the Game | Moneyline |
| --- | --- | --- |
| 1019 | Over  40½  Yards | -115 |
| 1020 | Under  40½  Yards | -115 |
| Rot | Shortest TD in the Game | Moneyline |
| --- | --- | --- |
| 1021 | Over  1½  Yards | -110 |
| 1022 | Under  1½  Yards | -120 |
| Rot | Longest FG Scored in the Game | Moneyline |
| --- | --- | --- |
| 1023 | Over  46½  Yards | -115 |
| 1024 | Under  46½  Yards | -115 |
| Rot | A Team to Score 3 Unanswered Times | Moneyline |
| --- | --- | --- |
| 1025 | Yes     | -190 |
| 1026 | No     | +160 |
| Rot | Team To Score Longest TD | Moneyline |
| --- | --- | --- |
| 1027 | Patriots     | +120 |
| 1028 | Rams     | -150 |
| Rot | Team To Score Longest FG | Moneyline |
| --- | --- | --- |
| 1029 | Patriots     | Ev |
| 1030 | Rams     | -130 |
| Rot | Team Scoring 1st Wins Game | Moneyline |
| --- | --- | --- |
| 1031 | Yes     | -165 |
| 1032 | No     | +135 |
| Rot | Team to Call 1st Timeout | Moneyline |
| --- | --- | --- |
| 1033 | Patriots     | -115 |
| 1034 | Rams     | -115 |
| Rot | Double Result | Moneyline |
| --- | --- | --- |
| 1035 | Patriots/Patriots     | +275 |
| 1036 | Patriots/Tie     | +3500 |
| 1037 | Patriots/Rams     | +450 |
| 1038 | Tie/Patriots     | +1800 |
| 1039 | Tie/Tie     | +3500 |
| 1040 | Tie/Rams     | +1100 |
| 1041 | Rams/Patriots     | +850 |
| 1042 | Rams/Tie     | +3500 |
| 1043 | Rams/Rams     | -115 |
| Rot | Race To 10 Points | Moneyline |
| --- | --- | --- |
| 1044 | Patriots     | +125 |
| 1045 | Rams     | -190 |
| 1046 | Neither     | +6000 |
| Rot | Will the Game go to Overtime | Moneyline |
| --- | --- | --- |
| 1047 | Yes     | +800 |
| 1048 | No     | -1800 |
| Rot | Highest Scoring Half | Moneyline |
| --- | --- | --- |
| 1049 | 1st Half     | -130 |
| 1050 | 2nd Half     | -110 |
| 1051 | Tie     | +1700 |
| Rot | Highest Scoring Quarter | Moneyline |
| --- | --- | --- |
| 1052 | 1st Quarter     | +450 |
| 1053 | 2nd Quarter     | +175 |
| 1054 | 3rd Quarter     | +450 |
| 1055 | 4th Quarter     | +210 |
| 1056 | Tie     | +700 |
| Rot | Winning Margin | Moneyline |
| --- | --- | --- |
| 1057 | Patriots to win by 1-3 pts     | +900 |
| 1058 | Patriots to win by 4-6 pts     | +1300 |
| 1059 | Patriots to win by 7-10 pts     | +1000 |
| 1060 | Patriots to win by 11-13 pts     | +2500 |
| 1061 | Patriots to win by 14-17 pts     | +1800 |
| 1062 | Patriots to win by 18-21 pts     | +2800 |
| 1063 | Patriots to win by 22 or more pts     | +1500 |
| 1064 | Rams to win by 1-3 pts     | +450 |
| 1065 | Rams to win by 4-6 pts     | +700 |
| 1066 | Rams to win by 7-10 pts     | +450 |
| 1067 | Rams to win by 11-13 pts     | +1200 |
| 1068 | Rams to win by 14-17 pts     | +750 |
| 1069 | Rams to win by 18-21 pts     | +900 |
| 1070 | Rams to win by 22 or more pts     | +450 |
| Rot | Total Points Scored | Moneyline |
| --- | --- | --- |
| 1071 | 00-14 Points     | +3500 |
| 1072 | 15-21 Points     | +1400 |
| 1073 | 22-28 Points     | +650 |
| 1074 | 29-35 Points     | +400 |
| 1075 | 36-42 Points     | +325 |
| 1076 | 43-49 Points     | +350 |
| 1077 | 50-56 Points     | +400 |
| 1078 | 57-63 Points     | +600 |
| 1079 | 64-70 Points     | +1000 |
| 1080 | 71-77 Points     | +2000 |
| 1081 | 78 or More Points     | +2500 |
| Rot | 1st Half Total TDs Scored | Moneyline |
| --- | --- | --- |
| 1082 | Over  2½  TDs | -115 |
| 1083 | Under  2½  TDs | -115 |
| Rot | 1st Half Total FGs Scored | Moneyline |
| --- | --- | --- |
| 1084 | Over  1½  FGs | +105 |
| 1085 | Under  1½  FGs | -135 |
| Rot | Score in Last 2 min of the 1st Half | Moneyline |
| --- | --- | --- |
| 1086 | Yes     | -300 |
| 1087 | No     | +225 |
| Rot | 1st Half Winning Margin | Moneyline |
| --- | --- | --- |
| 1088 | Patriots to win by 1-3 pts     | +850 |
| 1089 | Patriots to win by 4-6 pts     | +1000 |
| 1090 | Patriots to win by 7-9 pts     | +900 |
| 1091 | Patriots to win by 10-12 pts     | +1200 |
| 1092 | Patriots to win by 13 or more pts     | +800 |
| 1093 | Rams to win by 1-3 pts     | +750 |
| 1094 | Rams to win by 4-6 pts     | +800 |
| 1095 | Rams to win by 7-9 pts     | +650 |
| 1096 | Rams to win by 10-12 pts     | +800 |
| 1097 | Rams to win by 13 or more pts     | +300 |
| 1098 | Tie     | +750 |
| Rot | Will there be a Scoreless Quarter | Moneyline |
| --- | --- | --- |
| 1099 | Yes     | +170 |
| 1100 | No     | -210 |
| Rot | Any Team to Score 40+ Points | Moneyline |
| --- | --- | --- |
| 1101 | Yes     | +325 |
| 1102 | No     | -450 |
| Rot | Team to Score Last | Moneyline |
| --- | --- | --- |
| 1103 | Patriots     | +110 |
| 1104 | Rams     | -140 |
| Rot | Team to Score Last Wins | Moneyline |
| --- | --- | --- |
| 1105 | Yes     | -200 |
| 1106 | No     | +165 |
| Rot | Total Punts by BOTH Teams | Moneyline |
| --- | --- | --- |
| 1107 | Over  8  Punts | -115 |
| 1108 | Under  8  Punts | -115 |
| Rot | Total Sacks by Both Teams | Moneyline |
| --- | --- | --- |
| 1109 | Over  4½  Sacks | +120 |
| 1110 | Under  4½  Sacks | -150 |
| Rot | Patriots vs Rams - Will there be a Safety | Moneyline |
| --- | --- | --- |
| 1111 | Yes     | +800 |
| 1112 | No     | -1800 |
| Rot | Will the game be Decided by Exactly 3 Points | Moneyline |
| --- | --- | --- |
| 1113 | Yes     | +500 |
| 1114 | No     | -800 |
| Rot | Largest Lead of the Game | Moneyline |
| --- | --- | --- |
| 1115 | Over  14½  Points | Ev |
| 1116 | Under  14½  Points | -130 |
| Rot | First Turnover of The Game Will Be A | Moneyline |
| --- | --- | --- |
| 1117 | Interception     | -180 |
| 1118 | Fumble     | +150 |
- Don Shapiro, Gambling911.com