Addiction: NHS Fraud Doctor's 'Shame' at £800k Gambling Loss
Published on:
Dec/22/2021
(BBC) - A doctor who defrauded the NHS out of nearly £68,000 says his "catastrophic" gambling addiction saw him fritter away £800,000.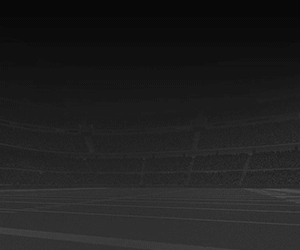 Dr Aled Meirion Jones, from Cardiff, pleaded guilty in January to two counts of fraud and abuse of power.
He had claimed for locum shifts he had not worked and stole cheques, while also borrowing from friends.
Two-and-a-half years into recovery, he said he was "enormously ashamed" but wanted addicts to know there is hope.
Dr Jones said he regrets the wasted time and lost relationships the most, over the hundreds of thousands of pounds lost.
In March, he was given a 24-month prison sentence, suspended for two years, and was ordered to undertake 200 hours of unpaid work.
He was also suspended from the medical register for at least 12 months.
'I stole £70,000 to feed my addiction'
Dr Jones said it was difficult to pin down exactly when his gambling became pathological, but recalls first betting as a student.
"It was at university when there was a promotion in the newspaper and my friends were all doing a bet where you put £10 down and whether you won or lost you got your £10 back," he said.
"That's when the seed of gambling was planted in my head."
Gambling "doesn't let you think logically", says Dr Aled Meirion Jones
He said that later in life he returned to gambling as a release from dissatisfaction with work and suffering from mood problems.
One night in 2009, Dr Jones lost £10,000 after betting on Roger Federer to win a record-equalling sixth consecutive title in the US Open, only to see him defeated by Argentina's Juan Martin del Potro.
The night had started out with an initial sum of £500 slowly betted on likely sporting outcomes, but had escalated.
"Watching my money evaporate, I should have gone 'OK, well it's £500 to start with, gambling is a mug's game' and walked away," he said.
"But when you're an addict, and I certainly didn't know I was an addict at the time, your mind doesn't think like that. It doesn't let you think logically.
"So I was hooked, I was going to win this money back and I kept going in this cycle."
On a doctor's wage, Dr Jones said he could afford the habit to begin with, but then started to take out credit cards and loans.
He was able to pay off the debts for a while by working extra shifts, but eventually the gambling addiction took over.
"I stopped going to social occasions because I wanted to gamble, and it took over my life and it changes you."
He said his greatest shame was how it changed his sense of morality and that relationships were lost.
"I started borrowing money from friends, obviously not telling them gambling was the reason, but I didn't see that as harmful," he said.
"I felt like I needed this money. I was going to win it back and pay them back, you know? And then eventually, I got so desperate and I was living in secrecy that I turned to crime. I committed fraud."
While employed at Cardiff's University Hospital of Wales as a registrar in the nephrology and transplant unit, he stole 420 cheques from its bereavement services department over a two-year period.
He also amended and filled in cheques and made them payable to himself.
Dr Jones said it was only when he was caught did it make him address his addiction.
"I'm enormously ashamed and I always will be, but I can't change the past and all I can do is to recover and try to do good things," he said.
"Not to make amends but just to make the best out of the situation.
"When I try to explain this to people who may not have experienced addiction, I don't know how they can understand because I struggle with it myself."
Dr Jones said he would not have begun recovering from the addiction, without the support from the Living Room Cardiff, a community-based recovery centre.
He has recently returned to Cardiff having completed a cycle challenge to Cancun, in Mexico.
"There was a time when I didn't have any hope and couldn't see any way out," he said.
"It's not easy, it doesn't happen overnight, but absolutely there is hope.
"But there is a way out, there are very successful treatment and counselling programmes that can turn people's lives around."
The Trade Union Congress in Wales estimates that 30,000 people experience problem gambling.
Both the Welsh government and the chief medical officer for Wales said they have prioritised tackling the harm from gambling disorders.
They said steps have been taken to minimise public health consequences through the provision of free online counselling for people with gambling problems.
By Iwan Griffiths, BBC