The Kansas City Chiefs head to Miami to take on the Dolphins on Sunday, and the Chiefs roll in on a seven-game winning streak. Their victims during that streak include Buffalo, Denver (twice), the Jets, Carolina, Las Vegas and Tampa Bay. With that said, the last four wins in that streak have come by a combined 15 points, including a six-point win over Denver at home in which the Chiefs only managed 22 points and needed late heroics to escape with a win. Could they be ripe for the upset?  Jazz Sports (established 1994) offers a generous welcome bonus for those looking to bet this game (max bonus $1000).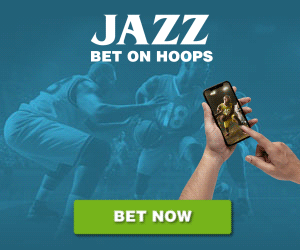 Miami has gotten solid play out of rookie quarterback Tua Tagovailoa and sits at 8-4, winners of six of their last seven, including a 19-7 win over the Bengals on Sunday. With a grinding defense, Miami wears the spirit out of their opponents.

What can they do to the Chiefs?
 
Kansas City Chiefs at Miami Dolphins (Sunday, December 13)
 
When: Sunday, December 13, 2020, 1:00 pm ET
Where: Hard Rock Stadium, Miami
TV: CBS
Radio: WDAF 106.5 FM Kansas City / WQAM 560 AM Miami
JAZZ Sports Odds: Chiefs -7 / Total 49*
 
Why the Chiefs Will Win

Patrick Mahomes threw for 318 yards and a score for the Chiefs in their win over Denver, but a dangerous sign is that their leading rusher, Le'Veon Bell, only gained 40 yards on 11 carries. If the Chiefs can't run the ball on Miami, they will have a hard time sustaining drives. Yes, tight end Travis Kelce caught eight passes for 136 yards and a touchdown, becoming the first tight end in NFL history to have five 1,000-yard seasons. However, the Chiefs' struggles with sustaining drives will come back to bite them.
 
The Chiefs have covered in five of their last seven games in December and in nine of their last 12 games against a team with a winning record. However, in their last four games as a favorite, they have not covered the spread one single time. They have had to fight back from deficits and overcome a slow offense to pick up wins.
 
Why the Dolphins Will Win

Tua Tagovailoa has clearly recovered from his thumb injury, as he threw for 296 yards and a score against Cincinnati. Mike Gesicki, the Dolphins' tight end, caught that touchdown pass and had nine receptions for 88 yards. Myles Gaskin picked up 90 yards on the ground on 21 attempts. The Dolphins established some balance against a Cincinnati team that does not have much of a defense right now.
 
Miami has covered in six of their last seven games against AFC opponents and in four of their last five against a team with a record above .500. Kansas City has not won lately by more than six points, and while the Dolphins' offense has struggled as well, they should be able to find enough room to operate against the Chiefs to score at least two touchdowns.
 
The Final Word

I'm excited by the Tua experiment in South Beach, and Kansas City has seemed like a team limping toward a bad trap game. Give me the Dolphins in a grinder.

*Odds are subject to change.