The Seattle Seahawks bounced back from their overtime loss in Arizona with a dominant win over the San Francisco 49ers on Sunday. Next up is a trip to chilly Buffalo for an early afternoon date with the Buffalo Bills, a matchup between the leaders in the NFC West and the AFC East. Buffalo got a win over the New England Patriots for the first time with Josh Allen at quarterback, thanks to a late fumble by Pats quarterback Cam Newton.  Jazz Sports, in business since 1996, offers a Generous Welcome Bonus - Maximum $1000 - USE BONUS CODE: G911 - Betting Limits range from $10 to $1000+.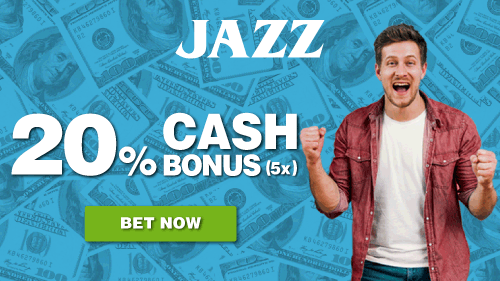 The Bills have fallen off a bit from their early season form, while the Seahawks still have some problems to solve on defense. Check out our thoughts about Sunday's game, with odds courtesy of betting powerhouse JAZZSports.ag.
 
When: Sunday, November 8, 2020, 1:00 pm ET
Where: Bills Stadium, Orchard Park, NY
TV: FOX
Radio: KIRO 97.3 FM Seattle / WGR 550 AM Buffalo
JAZZ Sports Odds: Seattle -3 / O/U 54  
 
Why the Seahawks Will Win

A few years ago, the Seahawks had a reputation for laying eggs on the road, as traveling away from the 12th Man at CenturyLink Field seemed to shorten their attention span considerably. They have become a solid road team in the last two years, with nine wins in their last 11 road games. Russell Wilson is putting up MVP numbers, with 26 touchdown passes in seven games, against just six interceptions. Tyler Lockett and DK Metcalf have combined for 14 of those touchdown receptions.
 
On the ground, Seattle is running for over 125 yards per game, led by 323 yards from Chris Carson, who has scored three touchdowns. The defense is the real culprit for the Seahawks, permitting 28.4 points and a whopping 460.9 yards per contest. Bobby Wagner is the leading tackler with 74, and when a person in your secondary is your leading tackler, that means the first two levels of the defense are having issues. If you like Seattle, you think the Seahawks can outscore the Bills anyway.
 
Why the Bills Will Win

Buffalo sits at 6-2, but it is a shaky 6-2. They went to Miami and won by just three. Then, they needed an iffy pass interference call to beat the Rams after giving up a huge comeback. They went to Vegas and beat the Raiders but then got demolished at Tennessee and lost a close one to the Chiefs. Their offense disappeared in an 18-10 win against the Jets, and it didn't appear again until the second half against the Patriots, a game that they won, 24-21. So this is a team that's making the right plays at the right time, but they're digging themselves way too many holes.
 
Josh Allen has thrown for 2,172 yards in eight games, but that production per game has fallen off since Week 3, as he has 16 touchdown passes on the season but just two in his last three games. Devin Singletary is the team's leading running back, with 385 yards and one score, and the Bills run for 108.6 yards per game. On defense, the Bills permit 24.9 points per game, although that number has dropped the last couple of weeks. The defense has been banged up, particularly in the linebacker corps and secondary, but they've gotten some of those key guys back. They're about to get a huge test, though, as the best offense they've seen will come to town on Sunday. Will the cold Buffalo weather even things out?
 
The Final Word

The forecast for Sunday is partly cloudy and a high of 67, almost unseasonably warm for football in upstate New York. That bodes well for the Seahawks, as they won't have to take the field in the blustery conditions that often greet visiting teams in Buffalo. I see both teams feeling each other out, but Seattle's high-octane offense should pull away in the second half, delivering the win and the cover.