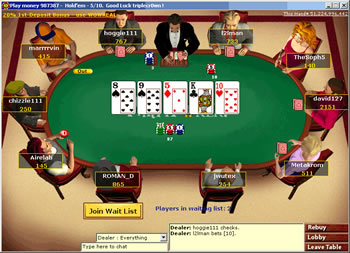 Multi-Table Poker Tournament Tips
 Multi-table poker tournament tips are essential these days.  Playing No-Limit multi-table poker tournaments are becoming quite popular at online poker sites around the world for many reasons. Players can gain entry into bigger events, win great prizes and compete against some of the best players in the world. 

A multi-table tournament is actually a poker tournament that is played at many tables at the same time. A multi-table tournament usually has between 11 and 5000 players. Depending upon the buy-in and the number of players, the prizes will be different. Some sites have multi-table tournaments that offer guarantees as well. Many other sites offer qualifiers and sub-qualifier tournaments so you can win the entrance to the bigger tournaments. 

You should be aware that playing a multi-table poker tournament takes a lot of time. Usually it is 3-4 hours at a minimum and even longer if you make it to the final table of a huge tournament. Be prepared for spending many hours at the computer if you are playing online poker tournaments where multi-tables are involved.

Let's look at a few multi-player poker tournament tips to help you win. The biggest tip is to survive. How you do that is by being aggressive and getting lucky. Even the best players in the world need luck to win these huge tournaments. Early in the tournament you don't want to take chances unless you have the best hand. If you make a mistake your tournament is over. The ultimate goal is to get all the chips from the other players. Early in the rounds you can play a little looser and see more flops because the blinds are small. You are hoping to hit the flop and win a bigger pot. Later in the tournament when the blinds are bigger you can't afford to take those chances because a mistake ends it.

As you get big hands you need to bet them strongly. You can't afford to let other players see the flop and outdraw you. When you play these tournaments you really don't have to worry as long as your stack is about average in relation to everyone else. Don't get too concerned about the chip leader. They usually don't win. If you do happen to get short stacked, however, you will have to take chances. You can't let the blinds destroy you so you have to go all-in at some point.

There is no doubt that playing multi-table tournaments can be exciting, but you may want to start by playing single-table tournaments to get accustomed to the play and to practice your skills. When you start doing well at the single table tournaments you can then graduate to the multi-table tournaments.
----
Byron Badd, Gambling911.com
Originally published March 20, 2007 11:17 am ET