America sure loves an underdog.
According to a Twitter survey, most of the United States is rooting for the Montreal Canadiens to beat the Tampa Bay Lightning in the Stanley Cup Finals.
BetOnline.ag, a sports betting website, geo-tracked more than 100,000 tweets, hashtags and direct keyword associations over the last four days related to Stanley Cup support such as #gobolts and #gohabsgo.
The data was used to create a U.S. map that shows which states are rooting for either the Canadiens or Lightning.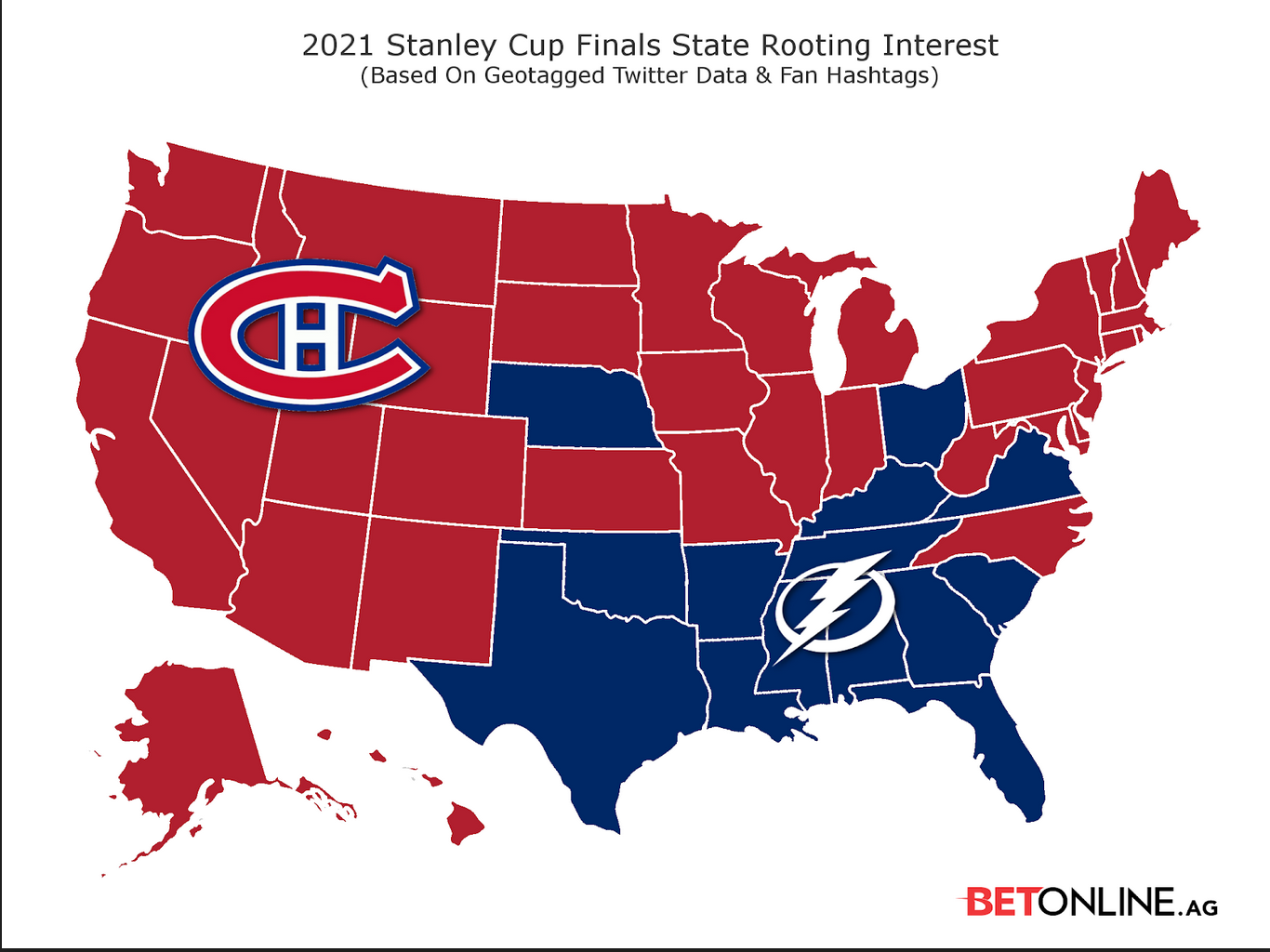 As you can see, much of the southeast portion of the U.S. is rooting for Tampa Bay, while the rest of the country is all red. The final count:
Montreal Canadiens - 36 states
Tampa Bay Lightning - 14 states
- C Costigan, Gambling911.com