The Minnesota Golden Gophers hope to get their season on track as they come into Maryland 0-1 and face off against a Terps team with the same record.  Minnesota is a -20 point favorite. Claim Your Welcome Bonus - Maximum $1000 - USE BONUS CODE: G911 - Betting Limits range from $10 to $1000+.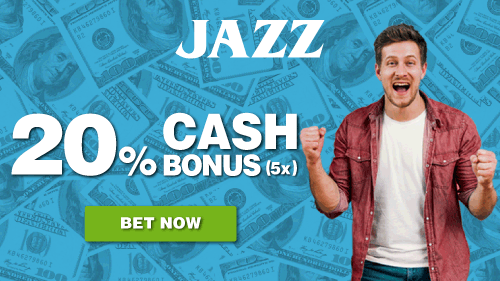 Gophers football plunged from the AP Top 25 thanks to an ugly 49-24 loss to No. 18  Michigan on Saturday.
The Gophers played without two starting offensive linemen, right tackle Daniel Faalele and right guard Curtis Dunlap. Dunlap had a cast on his left foot. Positive COVID-19 tests depleted their specialists, Fleck said, with punter Mark Crawford, kicker Michael Lantz and kickoff specialist Grant Ryerse all held out. Brock Walker handled field goals and extra points, but his recent recovery from hernia surgery forced him to pooch kick all of the kickoffs, which aided Barrett's 66-yard return.
With a Friday night broadcast on ESPN, this one should see decent of wagering activity.
Prop Bets
Minnesota @ Maryland Fri, Oct 30, 2020 EST
| Rot | First Scoring Play | Moneyline |
| --- | --- | --- |
| 1009 | Minnesota TD     | -150 |
| 1010 | Minnesota FG     | +500 |
| 1011 | Minnesota Any Other Score     | +4500 |
| 1012 | Maryland TD     | +200 |
| 1013 | Maryland FG     | +1200 |
| 1014 | Maryland Any Other Score     | +4500 |
| Rot | A Team to Score 3 Unanswered Times | Moneyline |
| --- | --- | --- |
| 1015 | Yes     | -300 |
| 1016 | No     | +225 |
| Rot | Team Scoring 1st Wins Game | Moneyline |
| --- | --- | --- |
| 1017 | Yes     | -260 |
| 1018 | No     | +210 |
| Rot | Winning Margin | Moneyline |
| --- | --- | --- |
| 1019 | Minnesota to win by 1-6 pts     | +600 |
| 1020 | Minnesota to win by 7-12 pts     | +500 |
| 1021 | Minnesota to win by 13-18 pts     | +400 |
| 1022 | Minnesota to win by 19-24 pts     | +375 |
| 1023 | Minnesota to win by 25-30 pts     | +550 |
| 1024 | Minnesota to win by 31-36 pts     | +650 |
| 1025 | Minnesota to win by 37-42 pts     | +1000 |
| 1026 | Minnesota to win by 43 or more pts     | +1000 |
| 1027 | Maryland to win by 1-6 pts     | +1000 |
| 1028 | Maryland to win by 7-12 pts     | +2000 |
| 1029 | Maryland to win by 13-18 pts     | +4000 |
| 1030 | Maryland to win by 19-24 pts     | +7000 |
| 1031 | Maryland to win by 25-30 pts     | +9000 |
| 1032 | Maryland to win by 31-36 pts     | +10000 |
| 1033 | Maryland to win by 37-42 pts     | +11000 |
| 1034 | Maryland to win by 43 or more pts     | +12000 |
| Rot | Double Result | Moneyline |
| --- | --- | --- |
| 1035 | Minnesota/Minnesota     | -350 |
| 1036 | Minnesota/Tie     | +3500 |
| 1037 | Minnesota/Maryland     | +1800 |
| 1038 | Tie/Minnesota     | +900 |
| 1039 | Tie/Tie     | +3000 |
| 1040 | Tie/Maryland     | +3000 |
| 1041 | Maryland/Minnesota     | +650 |
| 1042 | Maryland/Tie     | +3500 |
| 1043 | Maryland/Maryland     | +1000 |
- Dan Shapiro, Gambling911.com