The early spread on the Miami-Texas A&M game comes in at Aggies -5.5 after coming off the -7.5.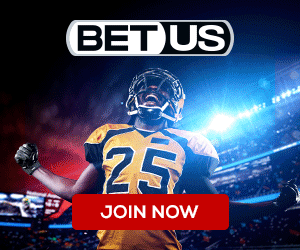 Sagarin Week 3 power ratings have Texas A&M plummeting out of the top 10 to the 21 spot with a power rating of 81.52 and Miami 79.51.  Tacking on the new home field number of 2.43 to the Aggies we get a number of 4.44.  The early line movement Sunday was occurring above this number, and it remained to be seen whether the line will cross below it.  As of 4:15 pm ET Sunday the spread was -5.5.
For Miami this will be their first big test of the season following two huge wins against teams they were supposed to beat: Bethune and Southern Miss.  Miami has scored a total of 100 points over the course of the first two weeks while allowing just ten points.
But the Canes did not look good early against Southern Miss.  They trailed for most of the second quarter, then shook off the slow start by scoring the game's final 27 points.
"I think it's a good thing, actually," said Miami quarterback Tyler Van Dyke, who completed 20 of 29 passes for 230 yards, a touchdown and an interception. "Obviously, we want to move the ball with ease ... but I think adversity, we needed that for the rest of the season, just to experience that a little."
The earthquake in college football came with App State upsetting Texas A&M, perhaps a more shocking loss than Marshall knocking off Notre Dame.  The Aggies entered their game vs. the Mountaineers as a -18 favorite and ranked number 6 in the nation.  They lost 14-17.
Appalachian State QB Chase Brice threw for 134 yards and a touchdown going up against the Texas A&M stingy defense.
"It didn't feel real at first," Brice said. "I'll be honest, I was just in shock. I just couldn't believe the way we fought and finished. It was just great."
The Aggies (1-1) had a chance to tie it with about 3½ minutes to go, but a 47-yard field goal attempt by Caden Davis was short.
The Mountaineers outgained A&M 305-186 and had 22 first downs to just nine by the Aggies. They controlled time of possession, too, holding a 41:29 to 18:31 advantage.
Miami has not faced Texas A&M since 2008 when the Hurricanes won 41-23. The Canes have not beaten an SEC team since 2013.
As a home favorite, Texas A&M is 24-3 Straight Up since 2017.  Dog stats for the Canes were rather balanced.
The moneyline price was coming down for the Aggies but the line was still above the Sagarin number of 4.4 as of Sunday afternoon, so there is some early consideration of Miami on the spread as well as the Texas A&M moneyline. 
- Dan Shapiro, Gambling911.com