Game 3 of the 2020 NBA Finals has the LA Lakers vs. Miami Heat with LA -9.5.  Jazz Sports is currently matching your deposit up to $300.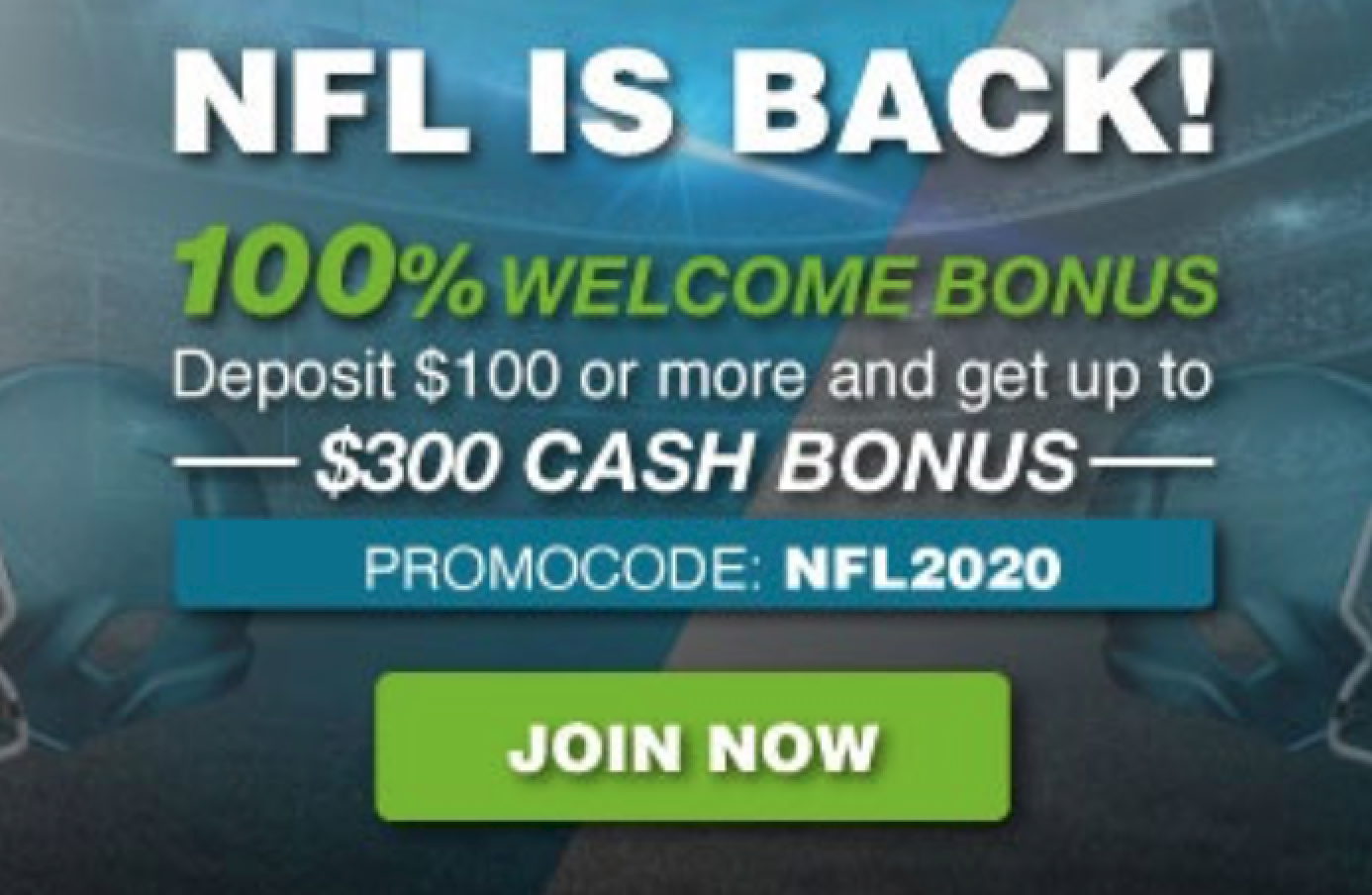 75% of the spread action was on LA in this one as the Lakers managed to cover by a half point in Game 2 with an identical line.
James finished with 33 points, nine rebounds and nine assists, Davis made 14 of his first 15 shots on the way to 32 points, and the Lakers took a 2-0 lead in the title series by beating the short-handed Miami Heat 124-114 on Friday night. The Lakers shot 51%, making 16 consecutive shots from 2-point range in a stretch that started late in the first quarter and ended late in the third.
James and Davis were the first Lakers duo to score at least 32 points in a finals game since Game 3 against New Jersey in 2002, when Shaquille O'Neal and Kobe Bryant did it.
"It's very humbling that we can be even mentioned with those greats," James said.
Basketball Props
NBA
Lakers @ Heat Sun, Oct 04, 2020 EST
| Rot | Anthony Davis (LAL) Total Points | Moneyline |
| --- | --- | --- |
| 809 | Over  30½  Points | -115 |
| 810 | Under  30½  Points | -115 |
| Rot | Anthony Davis (LAL) Total Rebounds | Moneyline |
| --- | --- | --- |
| 811 | Over  10½  Rebounds | Ev |
| 812 | Under  10½  Rebounds | -130 |
| Rot | Anthony Davis (LAL) Total Assists | Moneyline |
| --- | --- | --- |
| 813 | Over  2½  Assists | -180 |
| 814 | Under  2½  Assists | +150 |
| Rot | Anthony Davis (LAL) Total Points+Rebounds+Assists | Moneyline |
| --- | --- | --- |
| 815 | Over  44  Pts+Rebs+Assists | -115 |
| 816 | Under  44  Pts+Rebs+Assists | -115 |
| Rot | Anthony Davis (LAL) Total Made Free Throws | Moneyline |
| --- | --- | --- |
| 817 | Over  9  Free Throws Made | -115 |
| 818 | Under  9  Free Throws Made | -115 |
| Rot | Anthony Davis (LAL) Total Made 3 Point Field Goals | Moneyline |
| --- | --- | --- |
| 819 | Over  1½  3 PT FGs Made | +180 |
| 820 | Under  1½  3 PT FGs Made | -220 |
| Rot | Anthony Davis (LAL) Total Turnovers | Moneyline |
| --- | --- | --- |
| 821 | Over  2½  Turnovers | +110 |
| 822 | Under  2½  Turnovers | -140 |
| Rot | LeBron James (LAL) Total Points | Moneyline |
| --- | --- | --- |
| 823 | Over  28½  Points | -115 |
| 824 | Under  28½  Points | -115 |
| Rot | LeBron James (LAL) Total Rebounds | Moneyline |
| --- | --- | --- |
| 825 | Over  9½  Rebounds | -115 |
| 826 | Under  9½  Rebounds | -115 |
| Rot | LeBron James (LAL) Total Assists | Moneyline |
| --- | --- | --- |
| 827 | Over  9½  Assists | -115 |
| 828 | Under  9½  Assists | -115 |
| Rot | LeBron James (LAL) Total Points+Rebounds+Assists | Moneyline |
| --- | --- | --- |
| 829 | Over  48  Pts+Rebs+Assists | -115 |
| 830 | Under  48  Pts+Rebs+Assists | -115 |
| Rot | LeBron James (LAL) Total Made Free Throws | Moneyline |
| --- | --- | --- |
| 831 | Over  5½  Free Throws Made | -115 |
| 832 | Under  5½  Free Throws Made | -115 |
| Rot | LeBron James (LAL) Total Made 3 Point Field Goals | Moneyline |
| --- | --- | --- |
| 833 | Over  2½  3 PT FGs Made | +120 |
| 834 | Under  2½  3 PT FGs Made | -150 |
| Rot | LeBron James (LAL) Total Turnovers | Moneyline |
| --- | --- | --- |
| 835 | Over  3½  Turnovers | -130 |
| 836 | Under  3½  Turnovers | Ev |
| Rot | Kyle Kuzma (LAL) Total Points | Moneyline |
| --- | --- | --- |
| 837 | Over  9½  Points | -130 |
| 838 | Under  9½  Points | Ev |
| Rot | Kyle Kuzma (LAL) Total Rebounds | Moneyline |
| --- | --- | --- |
| 839 | Over  3½  Rebounds | +120 |
| 840 | Under  3½  Rebounds | -150 |
| Rot | Kyle Kuzma (LAL) Total Points+Rebounds+Assists | Moneyline |
| --- | --- | --- |
| 841 | Over  14  Pts+Rebs+Assists | -115 |
| 842 | Under  14  Pts+Rebs+Assists | -115 |
| Rot | Kyle Kuzma (LAL) Total Made 3 Point Field Goals | Moneyline |
| --- | --- | --- |
| 843 | Over  1½  3 PT FGs Made | +150 |
| 844 | Under  1½  3 PT FGs Made | -180 |
| Rot | Kentavious Caldwell-Pope (LAL) Total Points+Rebounds+Assists | Moneyline |
| --- | --- | --- |
| 845 | Over  14½  Pts+Rebs+Assists | -115 |
| 846 | Under  14½  Pts+Rebs+Assists | -115 |
| Rot | Kentavious Caldwell-Pope (LAL) Total Made 3 Point Field Goals | Moneyline |
| --- | --- | --- |
| 847 | Over  1½  3 PT FGs Made | -170 |
| 848 | Under  1½  3 PT FGs Made | +140 |
| Rot | Danny Green (LAL) Total Points+Rebounds+Assists | Moneyline |
| --- | --- | --- |
| 849 | Over  12  Pts+Rebs+Assists | -115 |
| 850 | Under  12  Pts+Rebs+Assists | -115 |
| Rot | Danny Green (LAL) Total Made 3 Point Field Goals | Moneyline |
| --- | --- | --- |
| 851 | Over  1½  3 PT FGs Made | -130 |
| 852 | Under  1½  3 PT FGs Made | Ev |
| Rot | Dwight Howard (LAL) Total Points | Moneyline |
| --- | --- | --- |
| 853 | Over  7  Points | -115 |
| 854 | Under  7  Points | -115 |
| Rot | Dwight Howard (LAL) Total Rebounds | Moneyline |
| --- | --- | --- |
| 855 | Over  6  Rebounds | -115 |
| 856 | Under  6  Rebounds | -115 |
| Rot | Dwight Howard (LAL) Total Points+Rebounds | Moneyline |
| --- | --- | --- |
| 857 | Over  13½  Points+Rebounds | -115 |
| 858 | Under  13½  Points+Rebounds | -115 |
| Rot | Jimmy Butler (MIA) Total Points | Moneyline |
| --- | --- | --- |
| 901 | Over  23½  Points | -110 |
| 902 | Under  23½  Points | -120 |
| Rot | Jae Crowder (MIA) Total Points | Moneyline |
| --- | --- | --- |
| 903 | Over  12½  Points | -110 |
| 904 | Under  12½  Points | -120 |
| Rot | Tyler Herro (MIA) Total Points | Moneyline |
| --- | --- | --- |
| 905 | Over  17½  Points | -115 |
| 906 | Under  17½  Points | -115 |
| Rot | Duncan Robinson (MIA) Total Points | Moneyline |
| --- | --- | --- |
| 907 | Over  10½  Points | -120 |
| 908 | Under  10½  Points | -110 |
| Rot | First To Score | Moneyline |
| --- | --- | --- |
| 1999 | Lakers     | -140 |
| 2000 | Heat     | +110 |
| Rot | First To Score 10 Points | Moneyline |
| --- | --- | --- |
| 2001 | Lakers     | -150 |
| 2002 | Heat     | +120 |
| Rot | First To Score 20 Points | Moneyline |
| --- | --- | --- |
| 2003 | Lakers     | -180 |
| 2004 | Heat     | +150 |
| Rot | Largest Lead of the Game | Moneyline |
| --- | --- | --- |
| 2005 | Over  18½  Points | -115 |
| 2006 | Under  18½  Points | -115 |
| Rot | Double Result | Moneyline |
| --- | --- | --- |
| 2007 | Lakers - Lakers     | -220 |
| 2008 | Tie - Lakers     | +1600 |
| 2009 | Heat - Lakers     | +400 |
| 2010 | Lakers - Heat     | +1000 |
| 2011 | Tie - Heat     | +3500 |
| 2012 | Heat - Heat     | +500 |
| Rot | Highest Scoring Quarter | Moneyline |
| --- | --- | --- |
| 2013 | 1st Quarter     | +240 |
| 2014 | 2nd Quarter     | +220 |
| 2015 | 3rd Quarter     | +300 |
| 2016 | 4th Quarter     | +260 |
| 2017 | Tie     | +1200 |
| Rot | Highest Scoring Half | Moneyline |
| --- | --- | --- |
| 2018 | 1st Half     | -130 |
| 2019 | 2nd Half     | -130 |
| 2020 | Tie     | +3000 |
| Rot | Winning Margin | Moneyline |
| --- | --- | --- |
| 2021 | Lakers to win by 1-2 pts     | +1000 |
| 2022 | Lakers to win by 3-6 pts     | +425 |
| 2023 | Lakers to win by 7-9 pts     | +550 |
| 2024 | Lakers to win by 10-13 pts     | +425 |
| 2025 | Lakers to win by 14-16 pts     | +650 |
| 2026 | Lakers to win by 17-20 pts     | +600 |
| 2027 | Lakers to win by 21 or more pts     | +425 |
| 2028 | Heat to win by 1-2 pts     | +1400 |
| 2029 | Heat to win by 3-6 pts     | +1000 |
| 2030 | Heat to win by 7-9 pts     | +2000 |
| 2031 | Heat to win by 10-13 pts     | +2200 |
| 2032 | Heat to win by 14-16 pts     | +3500 |
| 2033 | Heat to win by 17-20 pts     | +4500 |
| 2034 | Heat to win by 21 or more pts     | +3500 |
| Rot | Team with Highest Scoring Quarter | Moneyline |
| --- | --- | --- |
| 2035 | Lakers     | -190 |
| 2036 | Heat     | +180 |
| 2037 | Tie     | +600 |
| Rot | 1st Half Winning Margin | Moneyline |
| --- | --- | --- |
| 2038 | Lakers to win by 1-3 pts     | +500 |
| 2039 | Lakers to win by 4-6 pts     | +450 |
| 2040 | Lakers to win by 7-9 pts     | +500 |
| 2041 | Lakers to win by 10-12 pts     | +600 |
| 2042 | Lakers to win by 13-15 pts     | +850 |
| 2043 | Lakers to win by 16 or more pts     | +550 |
| 2044 | Heat to win by 1-3 pts     | +650 |
| 2045 | Heat to win by 4-6 pts     | +850 |
| 2046 | Heat to win by 7-9 pts     | +1200 |
| 2047 | Heat to win by 10-12 pts     | +2000 |
| 2048 | Heat to win by 13-15 pts     | +3500 |
| 2049 | Heat to win by 16 or more pts     | +3000 |
| 2050 | Tie     | +1400 |
| Rot | 1st Quarter Winning Margin | Moneyline |
| --- | --- | --- |
| 2051 | Lakers to win by 1-2 pts     | +600 |
| 2052 | Lakers to win by 3-4 pts     | +600 |
| 2053 | Lakers to win by 5-6 pts     | +650 |
| 2054 | Lakers to win by 7-8 pts     | +750 |
| 2055 | Lakers to win by 9-10 pts     | +900 |
| 2056 | Lakers to win by 11 or more pts     | +400 |
| 2057 | Heat to win by 1-2 pts     | +750 |
| 2058 | Heat to win by 3-4 pts     | +900 |
| 2059 | Heat to win by 5-6 pts     | +1100 |
| 2060 | Heat to win by 7-8 pts     | +1400 |
| 2061 | Heat to win by 9-10 pts     | +2000 |
| 2062 | Heat to win by 11 or more pts     | +1600 |
| 2063 | Tie     | +1100 |
| Rot | Total Points Scored | Moneyline |
| --- | --- | --- |
| 2064 | 201 Points or Less     | +350 |
| 2065 | 202 to 206 Points     | +950 |
| 2066 | 207 to 211 Points     | +800 |
| 2067 | 212 to 216 Points     | +650 |
| 2068 | 217 to 221 Points     | +550 |
| 2069 | 222 to 226 Points     | +650 |
| 2070 | 227 to 231 Points     | +800 |
| 2071 | 232 to 236 Points     | +950 |
| 2072 | 237 Points or More     | +345 |
- Tyrone Black, Gambling911.com