Mehmet Oz is making a move in the Pennsylvania Republican primary race, and political bettors have taken notice.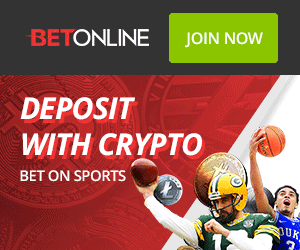 BetOnline initially opened Oz as a +1000 underdog to win the primary. Now, he's the odds-on favorite with -135 odds.
But wildcard candidate Kathy Barnette (pictured below) is coming up quicker than Rich Strike in the Kentucky Derby.  Oz may be the former US President Donald Trump's preferred candidate but Barnette checks off all the boxes.  She's even a Trump supporter.
"As much as people support Trump, hey, he ain't God," said Gary Smith, chair for the Constitutional Republicans of Western Pennsylvania in Jefferson County who personally plans to vote for Barnette. "He made a mistake. I think it is one of the worst mistakes he has made in his endorsements because Oz is everything we are not."
Smith added: "This is Trump country. A year later, all the signs are still up. ... But I would say right now, 90 some percent of our group is probably going to vote for her."
Oz is not favored to win the Senate race in Pennsylvania as the implied probability of him defeating the Democratic incumbent is just 35.1%, at least according to the odds below.
Along with the Senate, below you will find odds for key House of Representatives and Governor races.
Senate
Republican Primary Odds
Mehmet Oz -135
David McCormick +370
Carla Sands +10000
Jeff Bartos +10000
George Bochetto +12500
Keith Rothfus +12500
Will 'Dr Oz' be Elected to the Senate?
YES: +185
NO: -275
"Major market moves here. McCormick was early favorite with -165 odds. Bettors started backing Oz at +425 for the primary and +700 to win the state-wide race so the oddsmakers have made adjustments to set him as the favorite. Barnette has also made a big move, coming down from +1200 initial odds."
Will Lisa Murkowski be re-elected in Alaska?
YES: -300
NO: +200
House of Representatives
Will Madison Cawthon be re-elected in North Carolina?
YES: -140
NO: +100
"Cawthorn is mired in a heap of scandal and facing a tough primary challenger. If he wins, as early bettors are banking on, he'll be a very heavy favorite to be re-elected."
South Carolina 1st Congressional District
Nancy Mace: -120
Katie Arrington: -120
Oregon 5th Congressional District
Jamie McLeod-Skinner: -135
Kurt Schrader: -105
Oregon 6th Congressional District
Carrick Flynn: -135
Andreas Salinas: -105
Governor
Georgia Primary                    
Brian Kemp                 -2000
David Perdue              +600
Vernon Jones              +6600
Ames Barnett              +12500
Doug Collins                +12500
Herschel Walker         +12500
Kandiss Taylor             +12500
Kelly Loeffler               +12500
M. Taylor Greene        +12500
Next Elected Georgia Governor                    
Brian Kemp                 -300
Stacey Abrams            +200
David Perdue              +300
Vernon Jones              +10000
New York Primary                 
Kathy Hochul              -3000
Andrew Cuomo           +800
Jumaane Williams       +5000
Alessandra Biaggi        +10000
A. Ocasio-Cortez         +10000
Bill De Blasio               +10000
Letitia James               +10000
Tom DiNapoli              +10000
Tom Suozzi                  +10000
Kirsten Gillibrand        +15000
Laura Curran               +15000
Mike Gianaris              +15000
Steve Bellone              +15000
Hillary Clinton             +25000
Andrew Yang              +30000
Scott Stringer              +30000
- Gilbert Horowitz, Gambling911.com