Mark the Floyd Mayweather, Jr vs. Logan Paul fight as a huge success for just about everyone involved....with the lone exception perhaps of Showtime.  The host network's server crashed throughout a good portion of the blockbuster event, which could prove costly to future airings.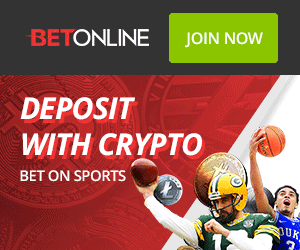 Still, the cable network most certainly made money.  Online sportsbook BetOnline confirmed via Dave Mason's Twitter account that this was their second biggest signup day in the company's 20 plus years in business.  For Gambling911.com, the Mayweather-Paul fight resulted in the most trafficked day of the year so far, beating out the usual behemoths the Kentucky Derby and Super Bowl.
BetOnline was also one of the few books taking action on the fight due to Mayweather-Paul not having any judges.  They refunded action that been taken prior to Wednesday then reinstated odds with revised language.  The company also offered numerous prop bets.
Wowza...

Second biggest sign-up day (new accounts) in the history of @betonline_ag

Welcome new players!

First was Mayweather - McGregor.

— Dave Mason (@DaveMasonBOL) June 7, 2021
In a promotional video for BetOnline, Mayweather Jr. promised the exhibition fight would not go the distance.  It did.
Mayweather outclassed YouTube celebrity Logan Paul but couldn't stop him inside the distance.
He and Paul boxed an eight-round exhibition Sunday night at Hard Rock Stadium. With the bout not being scored, no winner was declared.
The 44-year-old Mayweather used the ring skills that propelled him to world titles in five divisions and a 50-0 career record to frustrate Paul with solid lead and counter shots.
"You've got to realize I'm not 21 anymore but it's good," Mayweather said in the ring. "He's better than I thought he was. Good little work. Tonight was a fun night."
- Don Shapiro, Gambling911.com