(Warning: Explicit Language) LAS VEGAS — Professional poker player Mike "The Mouth" Matusow has five words for his critics: "They can suck a dick!"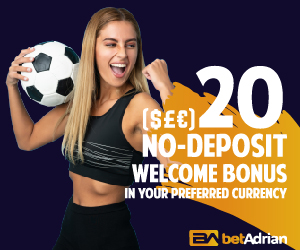 The four-time World Series of Poker bracelet-winner is under fire from some for excessively marking up the cost of buying stakes in his play at the upcoming  WSOP.
One fellow poker pro, Andrew Barber, accused Matusow of "robbing people."
Many professional poker players sell stakes in themselves.
Say, for example, a poker tournament has a buy-in or entry fee of $10,000.
A hundred people each put up $100 to cover the cost of the buy-in for a pro.
In exchange for their $100, each backer gets a 1% stake in the pro for that tournament.
If the pro wins the tourney and the prize is $1 million, each backer gets 1% of the winnings, or $10,000.
(Pro usually will sell less than 100% of themselves though, so if they win a tournament, they can keep some of their earnings.)
But since pros lose most of the tournaments they enter, they will often add a mark-up to guarantee a profit for themselves when they lose.
For example, instead of paying $100 for a 1% stake, a backer will pay $110, a markup of 10%.
So even if a pro loses a tournament, he's collected $11,000 from his backers.
Thus, after deducting the $10,000 buy-in, he still earns a $1,000 profit.
Matusow is being criticized for charging mark-ups of 30% for some events and as high as 50% for other events.
Last week, Matusow tweeted: "I am selling 50% of all my WSOP 10K or higher."
Translation: He is selling stakes in himself covering half his potential earnings in all upcoming WSOP events he enters that have a buy-in of $10,000 or higher.
On a poker staking website, he offered stakes in himself in 14 different events at the 2021 WSOP, which begins September 30 in Las Vegas.
Among the WSOP events Matusow has committed to are a $10,000 buy-in razz tournament and a $25,000 buy-in HORSE tourney, as well as the Main Event, which is a $10,000 buy-in, no-limit Texas hold 'em tournament.
The mark-up for most of his events is 30% but for five events the markup is a whopping 50%.
Fellow pro Barber, who has won one WSOP bracelet, then took to Twitter to say of Matusow: "This mark-up situation in poker tournaments is never gonna go away, is it? Big names are straight up robbing people once again, and it's because the people buying simply don't know enough about the process."
In an exclusive interview with Gambling 911, Matusow responded to Barber's accusation, echoed by others, that he is "robbing people once again" by overcharging for stakes.
"They can suck a dick," Matusow said of his critics. "I am a top 20 mixed game player in the world. I have plenty of money. If they don't want to buy they can eat a dick.
"I'm charging 1.3 (30%) for half (my winnings) on every event but (five). For every 1% it's $130 instead of $100. They're crying over 30 bucks. They're all sick in the head.
"I'm charging for my time and talent," he continued. "Events go from one to four days."
Some of Matusow's other detractors have speculated that he is offering stakes on his WSOP play because he is broke and can't afford the high-priced WSOP buy-ins.
"The Mouth" laughed that off
"Phil Hellmuth is worth $40 million and he's offering stakes," Matusow said. "He must be broke also.
"I want everyone to keep thinking I'm broke,"Matusow said. "They can all suck a dick. Let everyone think I'm broke, that way nobody bothers me for money."
By Tom Somach
Gambling 911 Chief Correspondent
tsomach@aol.com