The Maryland vs. Clemson game featured a line of Tigers -2.  This one opened at -2.5.  The game will be shown on ESPN2 at 5 pm ET.  Jazz Sports (established 1994) offers a generous welcome bonus for those looking to bet this game (max bonus $1000).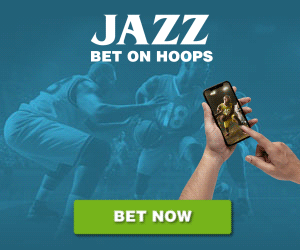 Darryl Morsell and Eric Ayala each scored 15 points and Maryland pulled away in the second half in an 82-52 rout of Navy on Friday.  Sunday's game versus Towson was postponed due to Covid-19 positives among Towson support staff.
Aaron Wiggins added 14 points and a career-best six assists for Maryland (2-0), including a dish to Galin Smith for an emphatic dunk, part of a 23-11 run to open the second half. Wiggins capped the stretch scoring eight straight points and the Terrapins led 55-36 with 10 minutes left.
It was Maryland's 12th straight win over Navy dating to 1970, and the first played in College Park, Maryland since 1983.
Maryland pays $5000 for every $100 bet to win the NCAA Men's College Basketball Championship in 2021.
Clemson, meanwhile, beat South Carolina 75-38 in their last game.
Hunter Tyson had 13 points and six rebounds, freshman Olivier-Maxence Prosper scored 11 points and Clemson beat South Carolina State 75-38 on Wednesday night in the Tigers' home opener.
Prop Bets
Maryland @ Clemson Wed, Dec 09, 2020 EST
| Rot | First To Score 20 Points | Moneyline |
| --- | --- | --- |
| 2503 | Maryland     | +105 |
| 2504 | Clemson     | -135 |
| Rot | Last To Score | Moneyline |
| --- | --- | --- |
| 2507 | Maryland     | -115 |
| 2508 | Clemson     | -115 |
| Rot | Double Result | Moneyline |
| --- | --- | --- |
| 2510 | Maryland - Maryland     | +180 |
| 2511 | Tie - Maryland     | +2000 |
| 2512 | Clemson - Maryland     | +550 |
| 2513 | Maryland - Clemson     | +500 |
| 2514 | Tie - Clemson     | +1800 |
| 2515 | Clemson - Clemson     | +120 |
| Rot | Winning Margin | Moneyline |
| --- | --- | --- |
| 2525 | Maryland to win by 1-2 pts     | +900 |
| 2526 | Maryland to win by 3-6 pts     | +500 |
| 2527 | Maryland to win by 7-9 pts     | +900 |
| 2528 | Maryland to win by 10-13 pts     | +900 |
| 2529 | Maryland to win by 14-16 pts     | +1700 |
| 2530 | Maryland to win by 17-20 pts     | +1800 |
| 2531 | Maryland to win by 21 or more pts     | +1500 |
| 2532 | Clemson to win by 1-2 pts     | +900 |
| 2533 | Clemson to win by 3-6 pts     | +450 |
| 2534 | Clemson to win by 7-9 pts     | +750 |
| 2535 | Clemson to win by 10-13 pts     | +700 |
| 2536 | Clemson to win by 14-16 pts     | +1200 |
| 2537 | Clemson to win by 17-20 pts     | +1200 |
| 2538 | Clemson to win by 21 or more pts     | +900 |
- Dan Shapiro, Gambling911.com