Maryland to Cap Sports Bets at $5 Million Too Restrictive?
Published on:
Oct/01/2021
The state of Maryland is among those to have legalized sports betting in the last year, and with little in the way of any restrictions.  But now the state is considering capping wagers.....at $5 million.  FanDuel and others believe that is too restrictive.  Say what?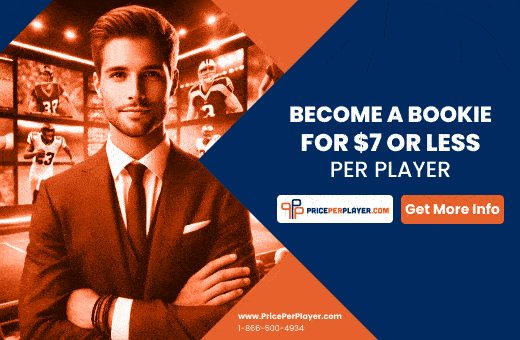 There are, after all, high stakes gamblers.  These are the individuals that have kept some offshore books in business for years.  The Baltimore Sun Editorial Staff points to "Mattress Mack".  His real name is James Franklin "Mattress Mack" McIngvale and he is a 70-year-old furniture mogul known for placing seven figure bets.
From the Baltimore Sun:
What the companies don't detail in their formal public comments is whether there might be gambling addicts who cannot afford a $100,000 wager let alone a $5 million one, who might be tempted to place such a potentially ruinous bet. We're guessing there might be. And one thing about legalized sports gambling, it's going to not only take matters out of the shadows, it's going to place them front and center. Not only through the state's half-dozen casinos, race tracks and stadiums but perhaps at the touch of your cellphone through various apps. Instead of tracking down a bookie who might limit bets for fear of messy collections (perhaps involving broken limbs), state-sanctioned companies will be texting you with all kinds of offers. Oh and they'll be accepting credit cards, PayPal or Venmo and taking steps to simply foreclose on your home should you lose. They have worse than hired thugs, they have lawyers.
They also note that Major League Baseball is concerned about states like Maryland permitting bets on such things as whether a first pitch is called a "ball" or a "strike".  It would be easy for a pitcher to fix a game in that matter without affecting the actual outcome.
Maryland has a few weeks yet to offer a final version of its sports gambling rules, but based on public comments like these, we'd offer this bit of advice: be very, very cautious. If the Old Line State ends up with a reputation for being conservative on sports wagering compared to other states where the rules might be more lax, we're good with it.
The Sun Editorial Staff also took a jab at "Mattress Mack" in closing after suggesting the state should not rush into offering sports gambling too soon, even with football underway.
We see little reason to loosen the rules to accommodate the industry or some nutty purveyor of furniture.
Sports betting in Maryland would be used to help fund schools.  The Sun Editorial Staff reports that the state is "flush with cash right now thanks in large part to federal aid".
- Gilbert Horowitz, Gambling911.com