Attorney General Xavier Becerra has ordered the shutdown of a California card room out of concerns that the establishment is 'seriously underfunded' and will be unable to pay poker players.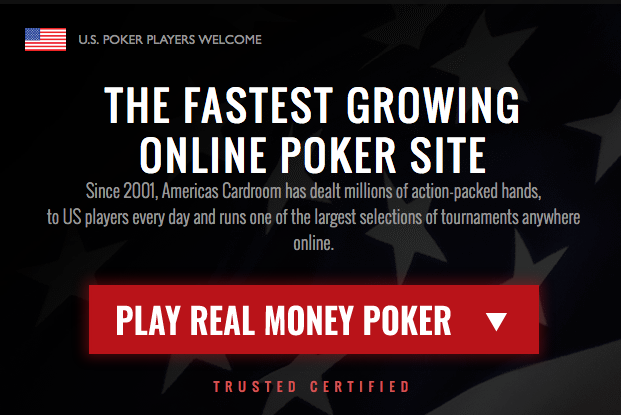 *$5 Million guaranteed tournaments available throughout the year
*200% signup bonus up to $1000
*Online Super Series
*US friendly
LEARN MORE HERE
Magnolia House Casino in Rancho Cordova was order to close its doors.
"The card room will remain closed unless it is able to demonstrate that it has addressed its funding issues," the Attorney General's office said in a statement issued this week.
We've issued an emergency order to close Magnolia House Casino for failing to comply w/ the law & attempting to ignore regulators.

If you want to operate a gambling establishment in this state, then you have to do your part to uphold the public's trust. https://t.co/AVhL1QZpNc

— Xavier Becerra (@AGBecerra) January 6, 2020
The California Gambling Control Commission also received a complaint that contains five allegations against the card room and majority shareholder, Thomas B. Sheridan.
    Underfunded chips-in-use account
    Use of third-party and patron funds in operations
    Failuring to provide Information and documents requested by the director
    Failing to reveal a fact material to qualification
    Unqualified for continued licensure
Sheridan has yet to comment.
Here is a list of California poker rooms currently in operation:
    19th Hole Casino (Antioch, CA)
    500 Club Casino (Clovis, CA)
    Agua Caliente Casino (Rancho Mirage, CA)
    Artichoke Joe's Casino (San Bruno, CA)
    Aviator Casino (Delano, CA)
    Bankers Casino (Salinas, CA)
    Barona Resort & Casino (Lakeside, CA)
    Bay 101 Casino (San Jose, CA)
    Bicycle Casino (Bell Gardens, CA)
    Black Oak Casino (Tuolumne, CA)
    Blue Lake Casino (Blue Lake, CA)
    Cache Creek Casino (Brooks, CA)
    California Grand Casino (Martinez, CA)
    Cameo Club Casino (Stockton, CA)
    Capitol Casino (Sacramento, CA)
    Casino 99 (Chico, CA)
    Casino Club (Redding, CA)
    Casino M8trix (San Jose, CA)
    Casino Marysville (Marysville, CA)
    Casino Monterey - The Marina Club (Marina, CA)
    Casino Pauma (Pauma Valley, CA)
    Casino Real (Manteca, CA)
    Central Coast Casino Grover Beach (Grover Beach, CA)
    Chumash Casino (Santa Ynez, CA)
    Club One Casino (Fresno, CA)
    Colusa Casino (Colusa, CA)
    Commerce Casino (Los Angeles, CA)
    Cordova Casino (Rancho Cordova, CA)
    Coyote Valley Casino (Redwood Valley, CA)
    Delta Casino (Stockton, CA)
    Diamond Jim's Casino (Rosamond, CA)
    Diamond Mountain Casino (Susanville, CA)
    Eagle Mountain Casino (Porterville, CA)
    Elk Valley Casino (Crescent City, CA)
    Empire Sportsmen's Association (Modesto, CA)
    Feather Falls Casino (Oroville, CA)
    FLB Entertainment Center (Folsom, CA)
    Garlic City Casino (Gilroy, CA)
    Golden West Casino (Bakersfield, CA)
    Graton Resort & Casino (Rohnert Park, CA)
    Harrah's Resort Southern California (Valley Center, CA)
    Hollywood Park Casino (Inglewood, CA)
    Hustler Casino (Gardena, CA)
    Jackson Rancheria Casino (Jackson, CA)
    Kings Card Club (Stockton, CA)
    Lake Elsinore Casino (Lake Elsinore, CA)
    Larry Flynt's Lucky Lady Casino (Gardena, CA)
    Limelight Card Room (Sacramento, CA)
    Livermore Casino (Livermore, CA)
    Lodi Casino (Lodi, CA)
    Lucky 7 Casino (Smith River, CA)
    Lucky Chances Casino (Colma, CA)
    Lucky Lady Card Room (San Diego, CA)
    Merced Poker Room (Merced, CA)
    Mike's Card Casino (Oakdale, CA)
    Morongo Casino (Cabazon, CA)
    Napa Valley Casino (American Canyon, CA)
    Oaks Card Club (Emeryville, CA)
    Ocean's 11 Casino (Oceanside, CA)
    Ocean View Card Room (Santa Cruz, CA)
    Old Cayucos Tavern Card Room (Cayucos, CA)
    Outlaws Card Parlour (Atascadero, CA)
    Paiute Palace Casino (Bishop, CA)
    Pala Casino (Pala, CA)
    Palace Poker Casino (Hayward, CA)
    Parkwest Casino Sonoma (Petaluma, CA)
    Paso Robles Casino (Paso Robles, CA)
    Pechanga Casino (Temecula, CA)
    Pete's 881 Club (San Rafael, CA)
    Players Casino (Ventura, CA)
    Poker Flats Casino (Merced, CA)
    Quechan Casino (Winterhaven, CA)
    Rancho's Club Casino (Rancho Cordova, CA)
    Rogelio's Casino (Isleton, CA)
    San Manuel Casino (Highland, CA)
    San Pablo Lytton Casino (San Pablo, CA)
    Seven Mile Casino (Chula Vista, CA)
    Stars Casino (Tracy, CA)
    Stones Gambling Hall (Citrus Heights, CA)
    Sundowner Card Room (Visalia, CA)
    Sycuan Casino (El Cajon, CA)
    Table Mountain Casino (Friant, CA)
    Tachi Palace Casino (Lemoore, CA)
    The Deuce Lounge & Casino (Visalia, CA)
    The Gardens Casino (Hawaiian Gardens, CA)
    Thunder Valley Casino (Lincoln, CA)
    Tortoise Rock Casino (Twentynine Palms, CA)
    Towers Casino (Grass Valley, CA)
    Turlock Poker Room (Turlock, CA)
    Win-River Casino (Redding, CA)
- Nagesh Rath, Gambling911.com