LSU is a +4.5 dog versus Arkansas for their Saturday afternoon game.  Sagarin has this line as correct.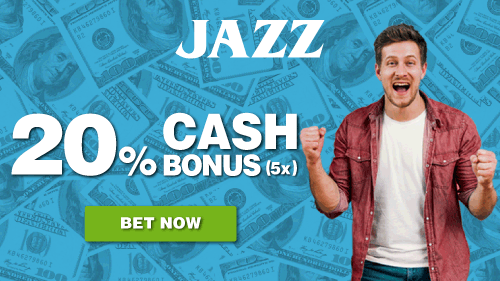 LSU Gets Steamrolled
Sahvir Wheeler recorded Georgia's first triple-double in program history, and the Bulldogs cruised to a 91-78 victory over LSU on Tuesday night.

Cameron Thomas had 21 points to lead LSU (14-7, 9-5), which had a three-game winning streak end. Ja'Vonte Smart added 19 points, Trendon Watford had 13 and Jalen Cook 11.

LSU has won half of its last ten games overall.
Arkansas on a Roll
Freshman Jaylin Williams scored 10 of his season-high 13 points during a decisive run and No. 20 Arkansas beat sixth-ranked Alabama 81-66 on Wednesday night.

The Razorbacks have only lost one game in their last nine overall.
Prop Bets (LIVE)
LSU @ Arkansas Sat, Feb 27, 2021 EST
| Rot | First To Score 20 Points | Moneyline |
| --- | --- | --- |
| 2503 | LSU     | +135 |
| 2504 | Arkansas     | -165 |
| Rot | Last To Score | Moneyline |
| --- | --- | --- |
| 2507 | LSU     | -115 |
| 2508 | Arkansas     | -115 |
| Rot | Double Result | Moneyline |
| --- | --- | --- |
| 2510 | LSU - LSU     | +280 |
| 2511 | Tie - LSU     | +2800 |
| 2512 | Arkansas - LSU     | +650 |
| 2513 | LSU - Arkansas     | +500 |
| 2514 | Tie - Arkansas     | +1900 |
| 2515 | Arkansas - Arkansas     | -135 |
| Rot | Winning Margin | Moneyline |
| --- | --- | --- |
| 2525 | LSU to win by 1-2 pts     | +1000 |
| 2526 | LSU to win by 3-6 pts     | +650 |
| 2527 | LSU to win by 7-9 pts     | +1100 |
| 2528 | LSU to win by 10-13 pts     | +1300 |
| 2529 | LSU to win by 14-16 pts     | +2400 |
| 2530 | LSU to win by 17-20 pts     | +2400 |
| 2531 | LSU to win by 21 or more pts     | +2000 |
| 2532 | Arkansas to win by 1-2 pts     | +900 |
| 2533 | Arkansas to win by 3-6 pts     | +425 |
| 2534 | Arkansas to win by 7-9 pts     | +600 |
| 2535 | Arkansas to win by 10-13 pts     | +550 |
| 2536 | Arkansas to win by 14-16 pts     | +900 |
| 2537 | Arkansas to win by 17-20 pts     | +900 |
| 2538 | Arkansas to win by 21 or more pts     | +600 |
- Mary Montgomery, Gambling911.com