The Bills enter Week 3 with 18-1 odds to win the Super Bowl and were the -125 favorite to win the AFC East.  For a limited time only, Jazz Sports will double your deposit up to $300.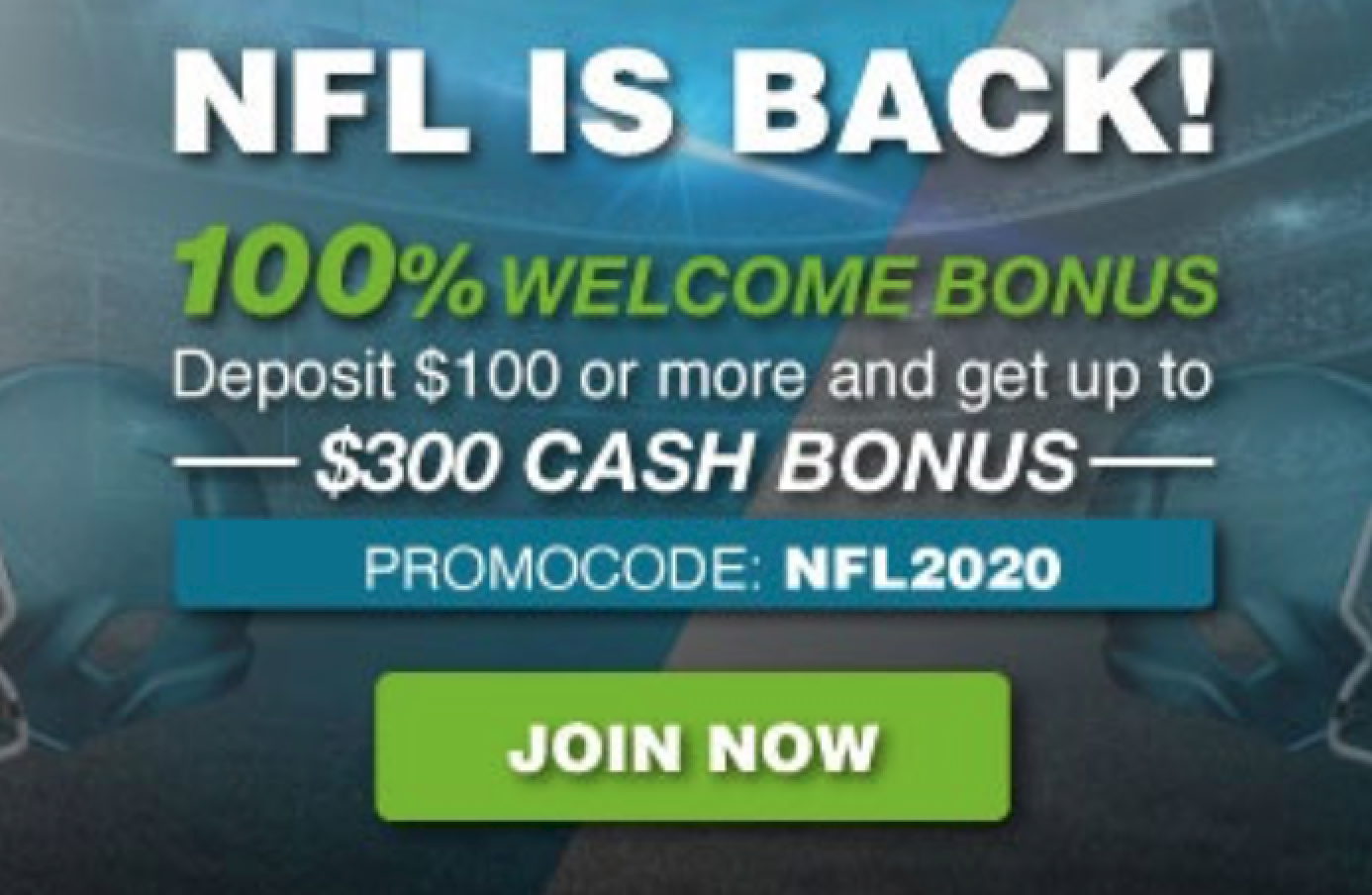 The Bills were a -1 to -1.5 favorite hosting the LA Rams.
Both teams come into this game 2-0.  Assuming no tie, one of these teams will enter Week 4 with a 3-0 record.
It's early still, but the Bills (2-0) don't resemble the once-plodding, inconsistent offensive team which ranked in the bottom half of the NFL in yards gained for all but two of the past 17 seasons, including 24th last year.
Sparked by Josh Allen's 729 yards passing, the Bills rank first in yards passing, third in yards gained and are tied for sixth in scoring 58 points.
Buffalo's offensive renaissance was apparent in a 31-28 come-from-behind win at Miami last week, when Allen had 417 yards passing and four touchdowns in becoming the team's fifth player to top 400 yards.
The Rams, off to their third straight 2-0 start, are no pushovers on offense, either.
They've finished a season ranked no worse than 10th in yards gained since McVay took over in 2017, and have topped 400 yards in each of their first two outings.
Rams @ Bills Sun, Sep 27, 2020 EST
| Rot | Jared Goff (LAR) Total Completions | Moneyline |
| --- | --- | --- |
| 701 | Over  24½  Completions | -115 |
| 702 | Under  24½  Completions | -115 |
| Rot | Jared Goff (LAR) Total Passing Yards | Moneyline |
| --- | --- | --- |
| 703 | Over  266½  Passing Yards | -115 |
| 704 | Under  266½  Passing Yards | -115 |
| Rot | Josh Allen (BUF) Total Completions | Moneyline |
| --- | --- | --- |
| 801 | Over  23½  Completions | -115 |
| 802 | Under  23½  Completions | -115 |
| Rot | Josh Allen (BUF) Total Passing Yards | Moneyline |
| --- | --- | --- |
| 803 | Over  262½  Passing Yards | -115 |
| 804 | Under  262½  Passing Yards | -115 |
| Rot | First Scoring Play | Moneyline |
| --- | --- | --- |
| 1007 | Rams TD     | +195 |
| 1008 | Rams FG     | +325 |
| 1009 | Rams Any Other Score     | +4500 |
| 1010 | Bills TD     | +170 |
| 1011 | Bills FG     | +325 |
| 1012 | Bills Any Other Score     | +4500 |
| Rot | Will there be a Defensive or Special Teams TD | Moneyline |
| --- | --- | --- |
| 1013 | Yes     | +215 |
| 1014 | No     | -265 |
| Rot | Total TDs in the Game | Moneyline |
| --- | --- | --- |
| 1015 | Over  5½  TDs | +105 |
| 1016 | Under  5½  TDs | -135 |
| Rot | Total FGs Scored in the Game | Moneyline |
| --- | --- | --- |
| 1017 | Over  3½  FGs | +115 |
| 1018 | Under  3½  FGs | -145 |
| Rot | Shortest TD in the Game | Moneyline |
| --- | --- | --- |
| 1021 | Over  1½  Yards | -110 |
| 1022 | Under  1½  Yards | -120 |
| Rot | Longest FG Scored in the Game | Moneyline |
| --- | --- | --- |
| 1023 | Over  45½  Yards | -115 |
| 1024 | Under  45½  Yards | -115 |
| Rot | A Team to Score 3 Unanswered Times | Moneyline |
| --- | --- | --- |
| 1025 | Yes     | -235 |
| 1026 | No     | +195 |
| Rot | Team To Score Longest TD | Moneyline |
| --- | --- | --- |
| 1027 | Rams     | -110 |
| 1028 | Bills     | -120 |
| Rot | Team To Score Longest FG | Moneyline |
| --- | --- | --- |
| 1029 | Rams     | -115 |
| 1030 | Bills     | -115 |
| Rot | Team Scoring 1st Wins Game | Moneyline |
| --- | --- | --- |
| 1031 | Yes     | -165 |
| 1032 | No     | +135 |
| Rot | Team to Call 1st Timeout | Moneyline |
| --- | --- | --- |
| 1033 | Rams     | -115 |
| 1034 | Bills     | -115 |
| Rot | Double Result | Moneyline |
| --- | --- | --- |
| 1035 | Rams/Rams     | +180 |
| 1036 | Rams/Tie     | +3500 |
| 1037 | Rams/Bills     | +700 |
| 1038 | Tie/Rams     | +1500 |
| 1039 | Tie/Tie     | +4000 |
| 1040 | Tie/Bills     | +1500 |
| 1041 | Bills/Rams     | +550 |
| 1042 | Bills/Tie     | +3000 |
| 1043 | Bills/Bills     | +125 |
| Rot | Race To 10 Points | Moneyline |
| --- | --- | --- |
| 1044 | Rams     | -115 |
| 1045 | Bills     | -140 |
| 1046 | Neither     | +7500 |
| Rot | Will the Game go to Overtime | Moneyline |
| --- | --- | --- |
| 1047 | Yes     | +850 |
| 1048 | No     | -2000 |
| Rot | Highest Scoring Half | Moneyline |
| --- | --- | --- |
| 1049 | 1st Half     | -120 |
| 1050 | 2nd Half     | -125 |
| 1051 | Tie     | +1800 |
| Rot | Highest Scoring Quarter | Moneyline |
| --- | --- | --- |
| 1052 | 1st Quarter     | +450 |
| 1053 | 2nd Quarter     | +170 |
| 1054 | 3rd Quarter     | +425 |
| 1055 | 4th Quarter     | +200 |
| 1056 | Tie     | +750 |
| Rot | Winning Margin | Moneyline |
| --- | --- | --- |
| 1057 | Rams to win by 1-3 pts     | +700 |
| 1058 | Rams to win by 4-6 pts     | +900 |
| 1059 | Rams to win by 7-10 pts     | +750 |
| 1060 | Rams to win by 11-13 pts     | +1500 |
| 1061 | Rams to win by 14-17 pts     | +1200 |
| 1062 | Rams to win by 18-21 pts     | +1500 |
| 1063 | Rams to win by 22 or more pts     | +900 |
| 1064 | Bills to win by 1-3 pts     | +650 |
| 1065 | Bills to win by 4-6 pts     | +850 |
| 1066 | Bills to win by 7-10 pts     | +650 |
| 1067 | Bills to win by 11-13 pts     | +1200 |
| 1068 | Bills to win by 14-17 pts     | +900 |
| 1069 | Bills to win by 18-21 pts     | +1200 |
| 1070 | Bills to win by 22 or more pts     | +600 |
| Rot | Total Points Scored | Moneyline |
| --- | --- | --- |
| 1071 | 00-14 Points     | +5000 |
| 1072 | 15-21 Points     | +1800 |
| 1073 | 22-28 Points     | +800 |
| 1074 | 29-35 Points     | +450 |
| 1075 | 36-42 Points     | +350 |
| 1076 | 43-49 Points     | +350 |
| 1077 | 50-56 Points     | +400 |
| 1078 | 57-63 Points     | +550 |
| 1079 | 64-70 Points     | +900 |
| 1080 | 71-77 Points     | +1400 |
| 1081 | 78 or More Points     | +1500 |
| Rot | 1st Half Total TDs Scored | Moneyline |
| --- | --- | --- |
| 1082 | Over  2½  TDs | -135 |
| 1083 | Under  2½  TDs | +105 |
| Rot | 1st Half Total FGs Scored | Moneyline |
| --- | --- | --- |
| 1084 | Over  1½  FGs | +115 |
| 1085 | Under  1½  FGs | -145 |
| Rot | Score in Last 2 min of the 1st Half | Moneyline |
| --- | --- | --- |
| 1086 | Yes     | -290 |
| 1087 | No     | +230 |
- Dan Shapiro, Gambling911.com