LA Rams vs. Arizona Cardinals Prop Bets - December 6
Published on:
Dec/05/2020
Rams are a -2.5 favorite in their game against Arizona

Rams will pay $1400 for every $100 bet to win the Super Bowl

LA is 6-0 versus Arizona in last six games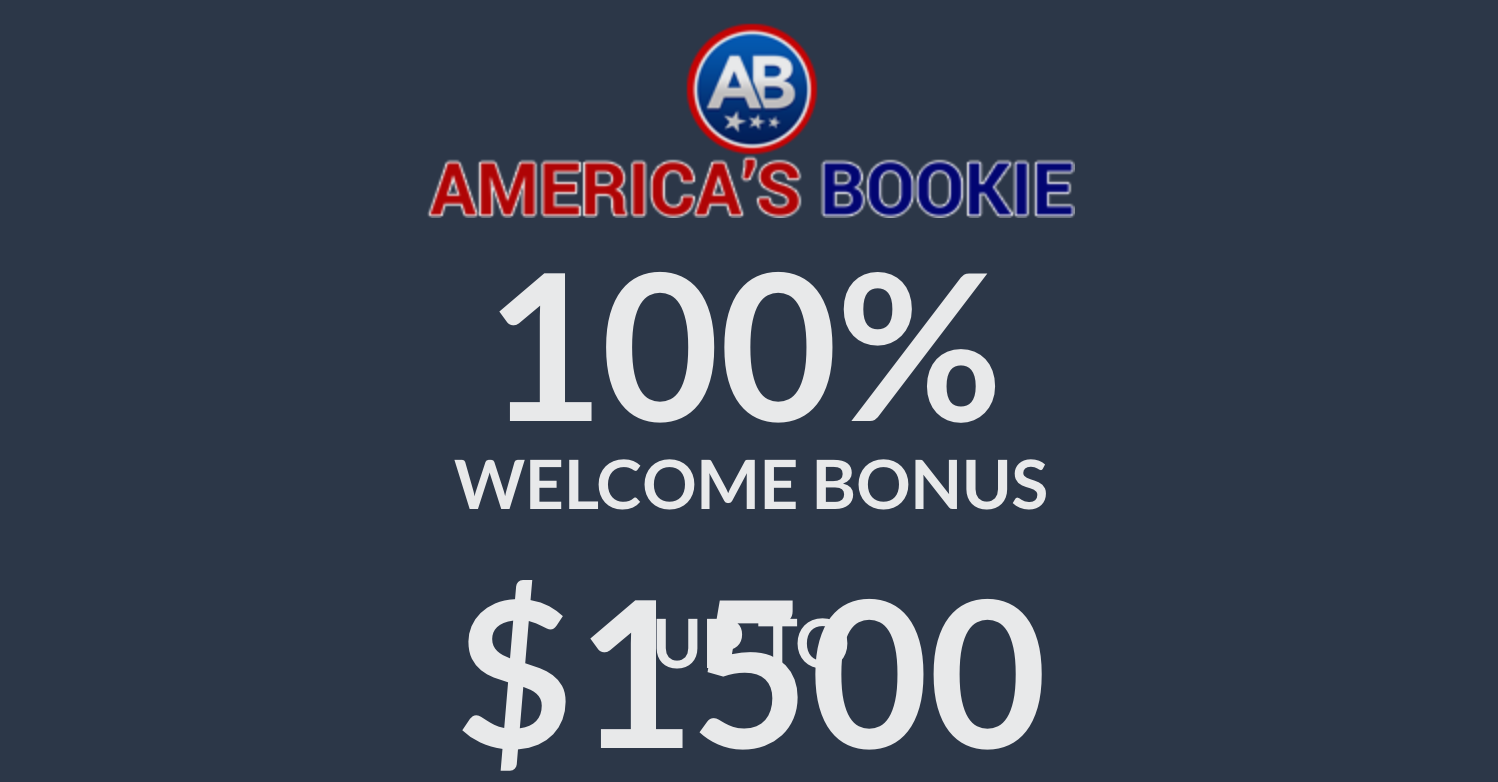 The LA Rams are a -2.5 favorite in Arizona.  This game opened as a PICK'EM.
The Rams fell out of a first-place tie with the Seattle Seahawks on Sunday after a last-second 23-20 home defeat to the San Francisco 49ers.
The Cardinals fell two games off the pace after they were clipped 20-17 by the New England Patriots, also on a last-second field goal.
The Rams-Cardinals winner could potentially gain a game in the standings, while the loser could fall even further from the top spot, while also sliding down the wild-card pecking order.
The Rams have scored more than 24 points just once in their last six games and have not put more than 27 on the scoreboard since their 30-10 victory over the Washington Football Team on Oct. 11.
The Rams pay $1600 for every $100 bet to win the Super Bowl while Arizona pays $4000.
Rams head coach Sean McVay has never lost to the Cardinals. The Rams are 6-0 against Arizona in three seasons.  The Rams have scored at least 31 points in each of those games, making for an excellent Over opportunity.
Jared Goff has a passer rating of 102.4 against the Cardinals with 10 touchdown passes and three interceptions.
Prop Bets
Rams @ Cardinals Sun, Dec 06, 2020 EST
| Rot | Jared Goff (LAR) Total Completions | Moneyline |
| --- | --- | --- |
| 701 | Over  24½  Completions | -130 |
| 702 | Under  24½  Completions | Ev |
| Rot | Jared Goff (LAR) Total Passing Yards | Moneyline |
| --- | --- | --- |
| 703 | Over  269½  Passing Yards | -115 |
| 704 | Under  269½  Passing Yards | -115 |
| Rot | Jared Goff (LAR) Total Touchdown Passes | Moneyline |
| --- | --- | --- |
| 705 | Over  1½  TD Passes | -210 |
| 706 | Under  1½  TD Passes | +170 |
| Rot | Cam Akers (LAR) Total Rushing Yards | Moneyline |
| --- | --- | --- |
| 709 | Over  35½  Rushing Yards | -105 |
| 710 | Under  35½  Rushing Yards | -125 |
| Rot | Darrell Henderson (LAR) Total Rushing Yards | Moneyline |
| --- | --- | --- |
| 711 | Over  30½  Rushing Yards | -115 |
| 712 | Under  30½  Rushing Yards | -115 |
| Rot | Cooper Kupp (LAR) Total Receptions | Moneyline |
| --- | --- | --- |
| 713 | Over  5½  Receptions | -150 |
| 714 | Under  5½  Receptions | +120 |
| Rot | Cooper Kupp (LAR) Total Receiving Yards | Moneyline |
| --- | --- | --- |
| 715 | Over  65½  Receiving Yards | -115 |
| 716 | Under  65½  Receiving Yards | -115 |
| Rot | Robert Woods (LAR) Total Receptions | Moneyline |
| --- | --- | --- |
| 717 | Over  5½  Receptions | -180 |
| 718 | Under  5½  Receptions | +150 |
| Rot | Robert Woods (LAR) Total Receiving Yards | Moneyline |
| --- | --- | --- |
| 719 | Over  68½  Receiving Yards | -115 |
| 720 | Under  68½  Receiving Yards | -115 |
| Rot | Tyler Higbee (LAR) Total Receptions | Moneyline |
| --- | --- | --- |
| 721 | Over  2½  Receptions | -120 |
| 722 | Under  2½  Receptions | -110 |
| Rot | Tyler Higbee (LAR) Total Receiving Yards | Moneyline |
| --- | --- | --- |
| 723 | Over  28½  Receiving Yards | -115 |
| 724 | Under  28½  Receiving Yards | -115 |
| Rot | Kyler Murray (ARI) Total Completions | Moneyline |
| --- | --- | --- |
| 801 | Over  22½  Completions | -150 |
| 802 | Under  22½  Completions | +120 |
| Rot | Kyler Murray (ARI) Total Passing Yards | Moneyline |
| --- | --- | --- |
| 803 | Over  250½  Passing Yards | -115 |
| 804 | Under  250½  Passing Yards | -115 |
| Rot | Kyler Murray (ARI) Total Touchdown Passes | Moneyline |
| --- | --- | --- |
| 805 | Over  1½  TD Passes | -115 |
| 806 | Under  1½  TD Passes | -115 |
| Rot | Kyler Murray (ARI) Rushing Yards | Moneyline |
| --- | --- | --- |
| 807 | Over  39½  Rushing Yards | -105 |
| 808 | Under  39½  Rushing Yards | -125 |
| Rot | Kenyan Drake (ARI) Total Rushing Yards | Moneyline |
| --- | --- | --- |
| 809 | Over  52½  Rushing Yards | -115 |
| 810 | Under  52½  Rushing Yards | -115 |
| Rot | DeAndre Hopkins (ARI) Total Receptions | Moneyline |
| --- | --- | --- |
| 811 | Over  5½  Receptions | -140 |
| 812 | Under  5½  Receptions | +110 |
| Rot | DeAndre Hopkins (ARI) Total Receiving Yards | Moneyline |
| --- | --- | --- |
| 813 | Over  69½  Receiving Yards | -115 |
| 814 | Under  69½  Receiving Yards | -115 |
| Rot | Christian Kirk (ARI) Total Receptions | Moneyline |
| --- | --- | --- |
| 815 | Over  3½  Receptions | -180 |
| 816 | Under  3½  Receptions | +150 |
| Rot | Christian Kirk (ARI) Total Receiving Yards | Moneyline |
| --- | --- | --- |
| 817 | Over  48½  Receiving Yards | -115 |
| 818 | Under  48½  Receiving Yards | -115 |
| Rot | First To Score | Moneyline |
| --- | --- | --- |
| 1001 | Rams     | -130 |
| 1002 | Cardinals     | Ev |
| Rot | Score in 1st 6 min | Moneyline |
| --- | --- | --- |
| 1003 | Yes     | Ev |
| 1004 | No     | -130 |
| Rot | First Score of the Game | Moneyline |
| --- | --- | --- |
| 1005 | TD     | -160 |
| 1006 | Any Other Score     | +130 |
| Rot | First Scoring Play | Moneyline |
| --- | --- | --- |
| 1007 | Rams TD     | +165 |
| 1008 | Rams FG     | +325 |
| 1009 | Rams Any Other Score     | +5000 |
| 1010 | Cardinals TD     | +180 |
| 1011 | Cardinals FG     | +375 |
| 1012 | Cardinals Any Other Score     | +5000 |
| Rot | Will there be a Defensive or Special Teams TD | Moneyline |
| --- | --- | --- |
| 1013 | Yes     | +200 |
| 1014 | No     | -250 |
| Rot | Total TDs in the Game | Moneyline |
| --- | --- | --- |
| 1015 | Over  5½  TDs | -110 |
| 1016 | Under  5½  TDs | -120 |
| Rot | Total FGs Scored in the Game | Moneyline |
| --- | --- | --- |
| 1017 | Over  3½  FGs | Ev |
| 1018 | Under  3½  FGs | -130 |
| Rot | Longest TD in the Game | Moneyline |
| --- | --- | --- |
| 1019 | Over  41½  Yards | -115 |
| 1020 | Under  41½  Yards | -115 |
| Rot | Shortest TD in the Game | Moneyline |
| --- | --- | --- |
| 1021 | Over  1½  Yards | -105 |
| 1022 | Under  1½  Yards | -125 |
| Rot | Longest FG Scored in the Game | Moneyline |
| --- | --- | --- |
| 1023 | Over  45½  Yards | -115 |
| 1024 | Under  45½  Yards | -115 |
| Rot | A Team to Score 3 Unanswered Times | Moneyline |
| --- | --- | --- |
| 1025 | Yes     | -225 |
| 1026 | No     | +185 |
| Rot | Team To Score Longest TD | Moneyline |
| --- | --- | --- |
| 1027 | Rams     | -115 |
| 1028 | Cardinals     | -115 |
| Rot | Team To Score Longest FG | Moneyline |
| --- | --- | --- |
| 1029 | Rams     | -135 |
| 1030 | Cardinals     | +105 |
| Rot | Team Scoring 1st Wins Game | Moneyline |
| --- | --- | --- |
| 1031 | Yes     | -165 |
| 1032 | No     | +135 |
| Rot | Team to Call 1st Timeout | Moneyline |
| --- | --- | --- |
| 1033 | Rams     | -115 |
| 1034 | Cardinals     | -115 |
| Rot | Double Result | Moneyline |
| --- | --- | --- |
| 1035 | Rams/Rams     | +120 |
| 1036 | Rams/Tie     | +3500 |
| 1037 | Rams/Cardinals     | +600 |
| 1038 | Tie/Rams     | +1500 |
| 1039 | Tie/Tie     | +4000 |
| 1040 | Tie/Cardinals     | +1500 |
| 1041 | Cardinals/Rams     | +600 |
| 1042 | Cardinals/Tie     | +3500 |
| 1043 | Cardinals/Cardinals     | +195 |
| Rot | Race To 10 Points | Moneyline |
| --- | --- | --- |
| 1044 | Rams     | -140 |
| 1045 | Cardinals     | -115 |
| 1046 | Neither     | +7000 |
| Rot | Will the Game go to Overtime | Moneyline |
| --- | --- | --- |
| 1047 | Yes     | +850 |
| 1048 | No     | -2000 |
| Rot | Highest Scoring Half | Moneyline |
| --- | --- | --- |
| 1049 | 1st Half     | -125 |
| 1050 | 2nd Half     | -115 |
| 1051 | Tie     | +1800 |
| Rot | Highest Scoring Quarter | Moneyline |
| --- | --- | --- |
| 1052 | 1st Quarter     | +500 |
| 1053 | 2nd Quarter     | +170 |
| 1054 | 3rd Quarter     | +425 |
| 1055 | 4th Quarter     | +195 |
| 1056 | Tie     | +750 |
| Rot | Winning Margin | Moneyline |
| --- | --- | --- |
| 1057 | Rams to win by 1-3 pts     | +600 |
| 1058 | Rams to win by 4-6 pts     | +850 |
| 1059 | Rams to win by 7-10 pts     | +625 |
| 1060 | Rams to win by 11-13 pts     | +1400 |
| 1061 | Rams to win by 14-17 pts     | +900 |
| 1062 | Rams to win by 18-21 pts     | +1250 |
| 1063 | Rams to win by 22 or more pts     | +550 |
| 1064 | Cardinals to win by 1-3 pts     | +700 |
| 1065 | Cardinals to win by 4-6 pts     | +950 |
| 1066 | Cardinals to win by 7-10 pts     | +750 |
| 1067 | Cardinals to win by 11-13 pts     | +1800 |
| 1068 | Cardinals to win by 14-17 pts     | +1250 |
| 1069 | Cardinals to win by 18-21 pts     | +1800 |
| 1070 | Cardinals to win by 22 or more pts     | +900 |
| Rot | Total Points Scored | Moneyline |
| --- | --- | --- |
| 1071 | 00-14 Points     | +5500 |
| 1072 | 15-21 Points     | +2000 |
| 1073 | 22-28 Points     | +900 |
| 1074 | 29-35 Points     | +500 |
| 1075 | 36-42 Points     | +375 |
| 1076 | 43-49 Points     | +350 |
| 1077 | 50-56 Points     | +400 |
| 1078 | 57-63 Points     | +500 |
| 1079 | 64-70 Points     | +800 |
| 1080 | 71-77 Points     | +1350 |
| 1081 | 78 or More Points     | +1400 |
| Rot | 1st Half Total TDs Scored | Moneyline |
| --- | --- | --- |
| 1082 | Over  2½  TDs | -135 |
| 1083 | Under  2½  TDs | +105 |
| Rot | 1st Half Total FGs Scored | Moneyline |
| --- | --- | --- |
| 1084 | Over  1½  FGs | -110 |
| 1085 | Under  1½  FGs | -120 |
| Rot | Score in Last 2 min of the 1st Half | Moneyline |
| --- | --- | --- |
| 1086 | Yes     | -350 |
| 1087 | No     | +250 |
- Mary Montgomery, Gambling911.com