The 2022 offseason does not officially begin until mid-March, but already we're talking about a possible quarterback carousel. Last year, it was Aaron Rodgers and Russell Wilson, and neither ultimately changed teams.  
This year, we're starting early, with Kyler Murray of the Arizona Cardinals leading the rumors. As was the case with Rodgers and Wilson in '21, Murray's likely to be with his current team in '22. 
"Nothing has changed regarding our opinion and high regard for Kyler Murray," the team said in a statement. "We as a team and Kyler individually have improved each year he's been in the league. We are excited to continue that improvement in 2022 and are excited that Kyler Murray is leading us." 
The word behind the scenes is that each side of the Murray-Cardinals' relationship is unhappy with the other.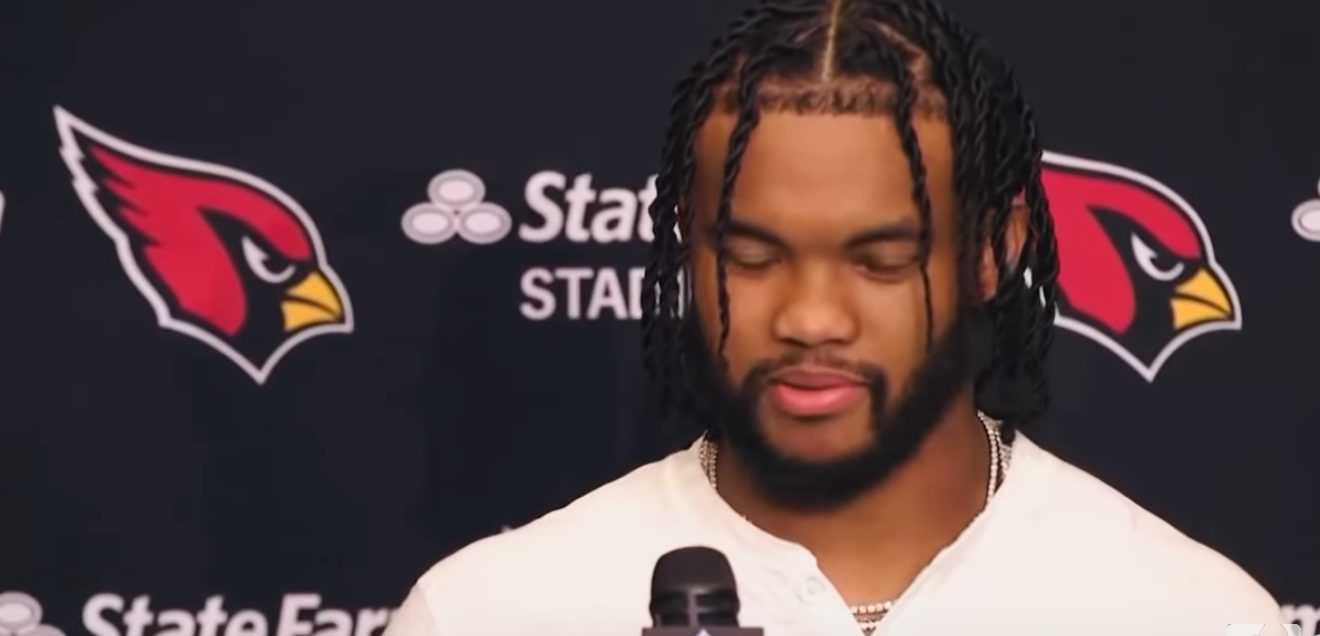 ESPN says Murray was "embarrassed" by the playoff loss to the Rams, that he's being scapegoated and thrown under the bus. The Cardinals are reportedly concerned about Murray's immaturity and lack of leadership. According to reports, what's most troubling to the team is  how quick Murray is to point fingers. 
Murray was at the Pro Bowl, then deleted all team references from his Instagram account, prompting speculation he was looking to move on from Arizona. Murray now has released a statement addressing those rumors, and reports that the Cardinals are unhappy with him. 
"I play this game for the love of it, my teammates, everyone who has helped me get to this position that believed in me, and to win championships," he said. "All of this nonsense is not what I'm about, never has been, never will be." 
Murray enters the final year of his rookie contract in 2022, and is reportedly looking for an extension worth between $50-$55 million annually.
Arizona sits at +2500 to win the Super Bowl next season, according to the latest NFL odds. 
Adrian Peterson Arrested at LAX
The morning of the Super Bowl, free-agent running back Adrian Peterson was arrested on suspicion of domestic violence for an incident aboard a plane from Los Angeles to Houston.  
According to the call to police, there was "a verbal and physical altercation between a male suspect and a female victim," and the plane was forced to return to the gate. 
Peterson was removed from the airplane and booked at the Los Angeles Police Department Pacific Division, while his wife and the rest of the passengers continued on to Houston. 
According to a representative for Peterson, the running back grabbed at his wife Ashley's wedding ring and, in the process, scratched her finger.  
Frank Smith New Dolphins Offensive Coordinator
Former 49ers' run game coordinator Mike McDaniel is the new head coach in Miami. He now has his offensive coordinator in the former running-game coordinator of the L.A. Chargers, Frank Smith 
McDaniel has already said that he will call the plays, but Smith, as a former run game coordinator and offensive-line coach this past season, will be a part of the weekly game planning. Smith was also a tight-end coach with the Raiders from 2018-20, when Darren Waller broke out as one of the best tight ends in football. 
Last season, the Dolphins ranked 30th in the league in rushing yards per game. In the early betting, they're listed at +5000 on next year's Super Bowl odds.
Calais Campbell Not Retiring

 
We don't know where Calais Campbell's heart and head were before the Rams won the Super Bowl, but he left no doubt as to where they are now. 
"I watched this game. The feeling I have right now after seeing them celebrate a Super Bowl championship, I have a desire to go out there and play football and to compete," he said. "So I'm definitely not retiring. I'm coming back. 
The 14-year veteran and six-time Pro Bowler is an unrestricted free agent. His most recent team, the Ravens, are likely first in line to retain his services. 
Campbell is just 6½ sacks away from 100 for his career.