Kyler Edwards Scoring Prop Bets - Houston Cougars vs. Wildcats Game
Published on:
Mar/23/2022
Kyler Edwards pays EVEN odds with OVER 2.5 3-point shots going, and $10 for 18+ points, $18 for 20+ points, $29 for 22+ points, $45 for 24+ points, 26+ points $64 and 28+ points $89 on every $10 bet.   Find more prop bets and payout odds here.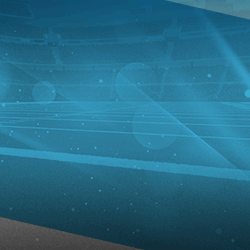 Edwards logged 15 points (5-16 FG, 4-12 3Pt, 1-2 FT), six rebounds, four assists and two steals across 38 minutes during Sunday's 68-53 victory over Illinois.
The senior guard averages a team leading 13.9 points per game this season.
More prop bets for Houston vs. Arizona can be found below.
Houston @ Arizona Thu, Mar 24, 2022 EST
| Rot | Double Result | Moneyline |
| --- | --- | --- |
| 2001 | Houston - Houston     | +180 |
| 2002 | Tie - Houston     | +2200 |
| 2003 | Arizona - Houston     | +600 |
| 2004 | Houston - Arizona     | +550 |
| 2005 | Tie - Arizona     | +2000 |
| 2006 | Arizona - Arizona     | +140 |
| Rot | Winning Margin | Moneyline |
| --- | --- | --- |
| 2007 | Houston to win by 1-2 pts     | +1000 |
| 2008 | Houston to win by 3-6 pts     | +550 |
| 2009 | Houston to win by 7-9 pts     | +900 |
| 2010 | Houston to win by 10-13 pts     | +900 |
| 2011 | Houston to win by 14-16 pts     | +1800 |
| 2012 | Houston to win by 17-20 pts     | +2000 |
| 2013 | Houston to win by 21 or more pts     | +1400 |
| 2014 | Arizona to win by 1-2 pts     | +1000 |
| 2015 | Arizona to win by 3-6 pts     | +500 |
| 2016 | Arizona to win by 7-9 pts     | +800 |
| 2017 | Arizona to win by 10-13 pts     | +800 |
| 2018 | Arizona to win by 14-16 pts     | +1400 |
| 2019 | Arizona to win by 17-20 pts     | +1600 |
| 2020 | Arizona to win by 21 or more pts     | +1000 |
| Rot | Winning Margin 3-Way | Moneyline |
| --- | --- | --- |
| 2021 | Houston to win by 6 or more pts     | +205 |
| 2022 | Arizona to win by 6 or more pts     | +155 |
| 2023 | Any Other Result     | +170 |
| Rot | First To Score 20 Points | Moneyline |
| --- | --- | --- |
| 2024 | Houston     | Ev |
| 2025 | Arizona     | -140 |
| Rot | Last To Score | Moneyline |
| --- | --- | --- |
| 2026 | Houston     | -110 |
| 2027 | Arizona     | -120 |
| Rot | Highest Scoring Half | Moneyline |
| --- | --- | --- |
| 2030 | 1st Half     | +160 |
| 2031 | 2nd Half     | -220 |
| 2032 | Tie     | +2500 |
| Rot | Game Total | Moneyline |
| --- | --- | --- |
| 2033 | Odd     | -115 |
| 2034 | Even     | -115 |
| Rot | 1st Half Winning Margin | Moneyline |
| --- | --- | --- |
| 2101 | Houston to win by 1-3 pts     | +500 |
| 2102 | Houston to win by 4-6 pts     | +650 |
| 2103 | Houston to win by 7-9 pts     | +900 |
| 2104 | Houston to win by 10-12 pts     | +1400 |
| 2105 | Houston to win by 13-15 pts     | +2200 |
| 2106 | Houston to win by 16 or more pts     | +2500 |
| 2107 | Arizona to win by 1-3 pts     | +500 |
| 2108 | Arizona to win by 4-6 pts     | +550 |
| 2109 | Arizona to win by 7-9 pts     | +700 |
| 2110 | Arizona to win by 10-12 pts     | +1000 |
| 2111 | Arizona to win by 13-15 pts     | +1600 |
| 2112 | Arizona to win by 16 or more pts     | +1600 |
| 2113 | Tie     | +1200 |
| Rot | 1st Half Race To 20 Points | Moneyline |
| --- | --- | --- |
| 2114 | Houston     | Ev |
| 2115 | Arizona     | -140 |
| 2116 | Neither     | +6500 |
| Rot | 1st Half Race To 25 Points | Moneyline |
| --- | --- | --- |
| 2117 | Houston     | Ev |
| 2118 | Arizona     | -140 |
| 2119 | Neither     | +4000 |
| Rot | 1st Half Race To 30 Points | Moneyline |
| --- | --- | --- |
| 2120 | Houston     | +110 |
| 2121 | Arizona     | -125 |
| 2122 | Neither     | +1000 |
| Rot | 1st Half Race To 35 Points | Moneyline |
| --- | --- | --- |
| 2123 | Houston     | +180 |
| 2124 | Arizona     | +130 |
| 2125 | Neither     | +220 |
| Rot | 1st Half Race To 40 Points | Moneyline |
| --- | --- | --- |
| 2126 | Houston     | +400 |
| 2127 | Arizona     | +320 |
| 2128 | Neither     | -200 |
| Rot | 1st Half Race To 45 Points | Moneyline |
| --- | --- | --- |
| 2129 | Houston     | +1100 |
| 2130 | Arizona     | +850 |
| 2131 | Neither     | -1100 |
| Rot | Kyler Edwards (Houston) Total Assists | Moneyline |
| --- | --- | --- |
| 803 | Over  3½  Assists | -115 |
| 804 | Under  3½  Assists | -115 |
| Rot | Kyler Edwards (Houston) Total Rebounds | Moneyline |
| --- | --- | --- |
| 805 | Over  5½  Rebounds | -130 |
| 806 | Under  5½  Rebounds | Ev |
| Rot | Kyler Edwards (Houston) Total Made 3 Point Field Goals | Moneyline |
| --- | --- | --- |
| 807 | Over  2½  3pt FGs | Ev |
| 808 | Under  2½  3pt FGs | -130 |
| Rot | Taze Moore (Houston) Total Assists | Moneyline |
| --- | --- | --- |
| 813 | Over  3½  Assists | +110 |
| 814 | Under  3½  Assists | -140 |
| Rot | Taze Moore (Houston) Total Made 3 Point Field Goals | Moneyline |
| --- | --- | --- |
| 817 | Over  1½  3pt FGs | +125 |
| 818 | Under  1½  3pt FGs | -155 |
| Rot | Josh Carlton (Houston) Total Rebounds | Moneyline |
| --- | --- | --- |
| 825 | Over  5½  Rebounds | -130 |
| 826 | Under  5½  Rebounds | Ev |
| Rot | Fabian White Jr. (Houston) Total Rebounds | Moneyline |
| --- | --- | --- |
| 835 | Over  5½  Rebounds | -115 |
| 836 | Under  5½  Rebounds | -115 |
| Rot | Jamal Shead (Houston) Total Assists | Moneyline |
| --- | --- | --- |
| 843 | Over  6½  Assists | +110 |
| 844 | Under  6½  Assists | -140 |
| Rot | Jamal Shead (Houston) Total Made 3 Point Field Goals | Moneyline |
| --- | --- | --- |
| 847 | Over  1½  3pt FGs | +130 |
| 848 | Under  1½  3pt FGs | -160 |
| Rot | Houston Total | Moneyline |
| --- | --- | --- |
| 2035 | Odd     | -115 |
| 2036 | Even     | -115 |
| Rot | Arizona Total | Moneyline |
| --- | --- | --- |
| 2037 | Odd     | -115 |
| 2038 | Even     | -115 |
- Dan Shapiro, Gambling911.com