It's a cheating scandal that's rocking the world of poker, yet some pros are coming to the defense of Mike Postle (the accused).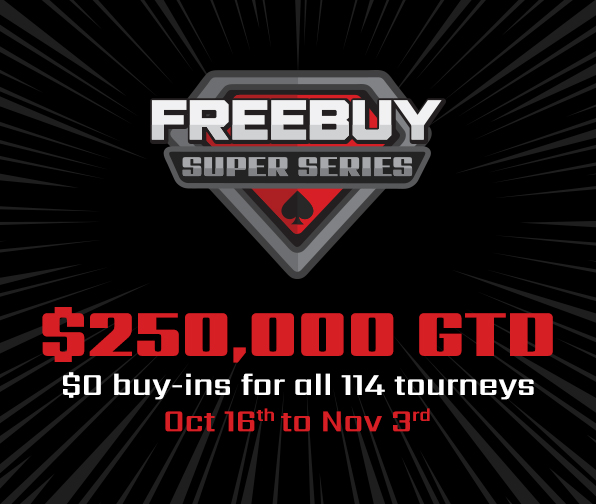 *Free Buy Super Series features in all tourneys October 16 thru November 3
*$5 Million guaranteed tournaments available throughout the year
*200% signup bonus up to $1000
*US friendly
LEARN MORE HERE
PokerTube.com's Andrew Burnett illustrated best what all the fuss is about:
Postle's unbelievable play and incredible winning streak on the Stones Live Poker stream gave rise to some serious allegations of potential wrongdoing earlier this week, Veronica Brill, aka Angry Polak on Twitter, first to go public with her concerns.
That led to some forensic dissection of almost every hand of every streamed session Postle has played over the past year, and the results are incriminating…
Earlier this week, Mike "The Mouth" Matusow had stated via Twitter he didn't believe Postle was cheating during live streaming.  Matusow has since walked this back posting:
That was 3days ago before everything came out! I have my own thoughts but feel it's only fair to have him address it! https://t.co/uvTr7lpMXd

— Mike Matusow (@themouthmatusow) October 4, 2019
Matusow has recorded an interview with Postle, set to be published shortly.
It's recorded yes https://t.co/cjDMdnFZXa

— Mike Matusow (@themouthmatusow) October 4, 2019
Poker podcaster Joey Ingram raised eyebrows by comparing Postle to God, or so it seemed in his tweet.
After watching over 50+ hours of @Mike_Postle hands on stream - it's clear he has 2 completely different play styles. One where he plays GOD like soul reading poker w/ very wide pre-flop ranges & perfect frequencies. The other where he plays really solid poker (most of the time.)

— Joey Ingram @Joeingram1) October 4, 2019
His followers weren't buying the comparison.
i really wish you stopped using the 'god' metaphor when describing that he is doing when its blatant cheating - it gives validity to the possibility he isn't cheating... which is like 0.0001% now.

— ExpertWiseguyNetwork (@WiseguyNetwork) October 4, 2019
Another followers drew this comparison:
Stop saying it's 0.0001 chance. It's not even remotely that close.

It's more like 1 in 2.49^92 that he's NOT cheating.

As Halo_P1 says....

It's like winning the Power Ball 11x in a row.
 

— Jonnie Miller (@Jonnie_Miller) October 4, 2019
- Nagesh Rath, Gambling911.com