More Politicians Set to Attend Bet Bash, Spanky Answers Your Questions
Published on:
Aug/20/2021
Ask and you shall receive.  BetBash organizer Spanky sent out an invitation to the mayor of Jersey City to attend the August 25 sports betting event taking place in that city.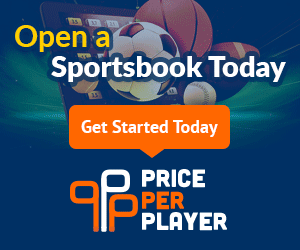 Jersey City Mayor Steven Fulop has accepted the invite, it was confirmed on Thursday.
He will join fellow New Jersey state Senator Raymond Lesniak.  Mr. Lesniak drafted the sports betting legislation that would ultimately be approved by the US Supreme Court, thus opening the floodgates for individual states to legalize the activity.
Famed sports gambler Spanky has organized the Bet Bash event at The Ashford, reserving the rooftop.  The $75 networking event includes all-you-can eat and unlimited premium alcohol. 
He recently provided a Q&A on the event, which will be attended by Gambling911.com.
What happens when the party ends and people still want to party?
The rooftop will close at the end of BetBash but the downstairs indoor bar will remain open till 2am. I'm happy to hang out and chill (1/x)
Will there be any speeches?
I may say something short and Senator Lesniak mentioned he would also like to say a few words (3/x)
Is there a dress code?
Not at all. Come as you may but I personally recommend not looking like a bum if you want people to take you seriously
How's the food? Should I have dinner beforehand?
Food is finger food. Sliders/Eggrolls etc.. If that ain't your thing then I strongly recommend you grab a bite prior to the Bash. You can also order off the menu at The Bash at your own expense (5/x)
Is the open bar top shelf?
Grey Goose, Tangureay, Johnny Black, Macallan 12, great selection of domestic and imported beers. Etc… (6/x)
Any Covid concerns?
The party is on the roof and is open air. There will be a lot of people there. Masking is optional. It's a personal risk decision that you'll have to make on your own… (7/x)
How will you handle guests that can't hold their liquor?
We are equipped with the best bouncers. If anyone starts getting sloppy they will be asked to leave. Failure to comply will result in physically being thrown out (possibly off the roof ) (8/x)
I'm really shy and/or don't get out much. Should I still come?
Absolutely! Nothing wrong with being shy. Walk up to me and I'll chat with you and I'll introduce you to super cool people and you'll make new friends and you will come out of your shell faster than ever! (9/x)
Can I just walk up to anyone and start a conversation?
Yes that's the whole point! Everyone there likes sports betting. Topics will range from who you got tonight to Bayesian Modeling. We will provide the optional cheesy "Hello my name is _____" tags
I heard <insert name here> on your podcast. Can I ask him questions?
Of course! Most of my podcast guests have two things in common. They are super nice guys and their favorite topic is usually themselves! They would be happy to go deeper on a story or topic. Ask away! (11/x)
Finally, will there be a BetBash 2?
Yes! This is hopefully the start of something big. I'll make the announcement for BetBash 2 at BetBash Any other questions, please reply in this thread. Thanks! (12/x)
- Chris Costigan, Gambling911.com Publisher