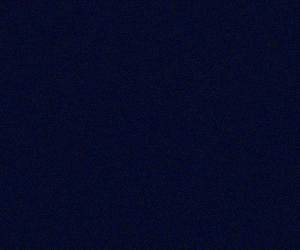 Same Concept as

PrizePicks But for Real Money 
If parlay betting or player props is your thing, Nitrobetting is the online sports book for you.  
They allow for single-game betting, parlays, futures and all types of great player props.  You can bet on the number of touchdowns (Over/Under) a particular Chiefs player will score during a game.  Parlays can combine player props and team outcomes as well. 
So Why Can't I Play on

PrizePicks From Missouri?  
In May 2016, Governor Jay Nixon signed a bill legalizing daily fantasy sports or DFS in Missouri and placing the Missouri Gaming Commission in charge to oversee the activity.
In accordance with 313.935.1, "No fantasy sports contest operator shall offer any fantasy sports contest in Missouri without first being licensed by the commission."
PrizePicks is not licensed in the state and therefore cannot operate there without risking bans elsewhere.  Doing so could also result in PrizePicks getting kicked off certain app platforms. 
Your Teams Chances
The Chiefs have the third shortest odds to win the Super Bowl ahead of the 2022-23 NFL season with a payout potential of $1000 for every $100 bet.
Tyreek Hill leaving the Chiefs for the Dolphins might sting a little. Hill was one of the league's top playmakers during his tenure at KC.
"If teams are gonna give us favorable one-on-one matches against their best corner, I don't see why teams don't utilize their best receiver," Hill said. "And that's where probably like me and the Chiefs fell apart right there. When I'm like, yo, I don't mean to talk or be a diva in some situation, but can I see the pill some time, please? Just give me the ball, please."
Head coach Andy Reid is joined once again by offensive coordinator Eric Bieniemy and defensive coordinator Steve Spagnuolo, thus providing coaching consistency coming into the new season.  The three have worked together for four years now.
Elsewhere, as of Mid-June, the St. Louis Cardinals were holding their own in Major League Baseball, leading the NL Central just barely over what was a stumbling Milwaukee Brewers team.
The Cards would pay out $2500 for every $100 bet to win the World Series.
How Good is NitroBetting?
Nitrogen Group has been a significant brand in the online gaming and casino industry since 2014. Since then, the company has always been focused on ONE THING ONLY: To be the best "Bitcoin only" sportsbook worldwide.
"All of these years we have strived to serve you, from the loyal staff providing the best customer service possible in every aspect, wishing that every experience that happens here will be a pleasant one."
How to Bet Using Bitcoin
1. Sign-up for a digital wallet 
If you're new to Bitcoin, you should think about opening an account at any one of the respected cryptocurrency exchanges, Coinbase being among the largest.  You can buy Bitcoin here or simply move money between the exchange and your bank account, converting into Bitcoin. 
2. Purchase Bitcoin  
Link your traditional bank account to your cryptocurrency account. Then, purchase BTC. Most crypto sites will withdrawal funds directly from your bank account.  Remember, you can turn any amount of money into Bitcoin (even $100).  The amount will be represented like cents on the dollar.  In this case, $100 would be represented as 0.00472154 Bitcoin (BTC).
3. Sign up with the Bitcoin Sportsbook   
Once you've purchased Bitcoin, you must sign up with a Bitcoin sportsbook. Right now, the only pure BTC sportsbook available is NitroBetting.eu. 
Go to Nitrobetting.eu and sign-up. 
4. Generate a Bitcoin address 
Go back to your cryptocurrency account. Generate a BTC address. A BTC address is 32 characters long. You can't miss it.