Online poker is legal in Illinois, so claims one judge.  And we say he's probably right.  Sites like Americas Cardroom certainly think so.  They've been accessible in the state of Illinois for the better part of two decades.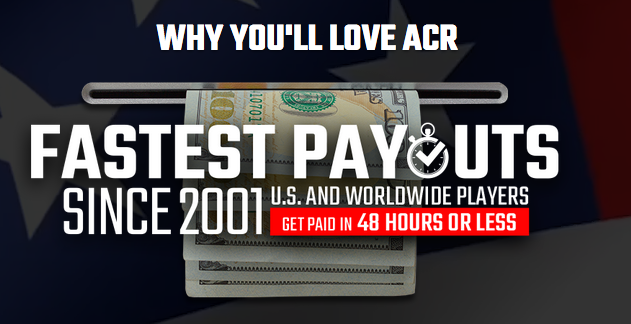 Justice Lloyd Karmeier ruled Friday (April 17, 2020) that daily fantasy sports is not gambling.
And this decision could now be applied to poker.
"The majority opinion risks legalizing traditional concepts of gambling anytime a study concludes that it involves skill more than chance," Karmeier continued.
"One example is poker. Our courts, like many other courts, have determined poker and other card games to be games of chance despite statistical evidence that skill dominates.
"Under the majority's opinion, because studies show skill dominates in poker, these cases are effectively overturned, and poker is now legal. This absurd result could not have been intended by the legislature."
Now, this argument came on the losing side — and it is even one not welcomed by that justice. But the logic within his argument could lead to a legal quandary for subsequent judges.
How, indeed, can one say that DFS is not gambling because of the amount of skill involved, but reject that logic when it comes to poker?
"There are fundamental differences between poker and DFS in terms of the draw of cards in poker is random, but this certainly opens the door for another poker challenge and perhaps a different ruling," said Marc Edelman, a tenured sports and gaming law professor at Baruch College (and recent Gamble On podcast guest).
"If I were a company that wanted to do online, unlicensed poker, this decision certainly opens the door to bring another test case," Edelman added.
But that's not the only quirk of this ruling.
When you correctly read a fish and go to showdown during the High Five -now doubled to $10 Million GTD!https://t.co/hBWHDyHKbz#ACR #Poker #HighFive #PokerSeries #Hi5 #High5 #High52020 #HighFive2020 pic.twitter.com/CH6SPUoqfJ

— Americas Cardroom (@ACR_POKER) April 19, 2020
- Ace King, Gambling911.com