Pittsburgh is a 1-point favorite and have already clinched a Playoff spot

Indianapolis gets in with a win and a Ravens loss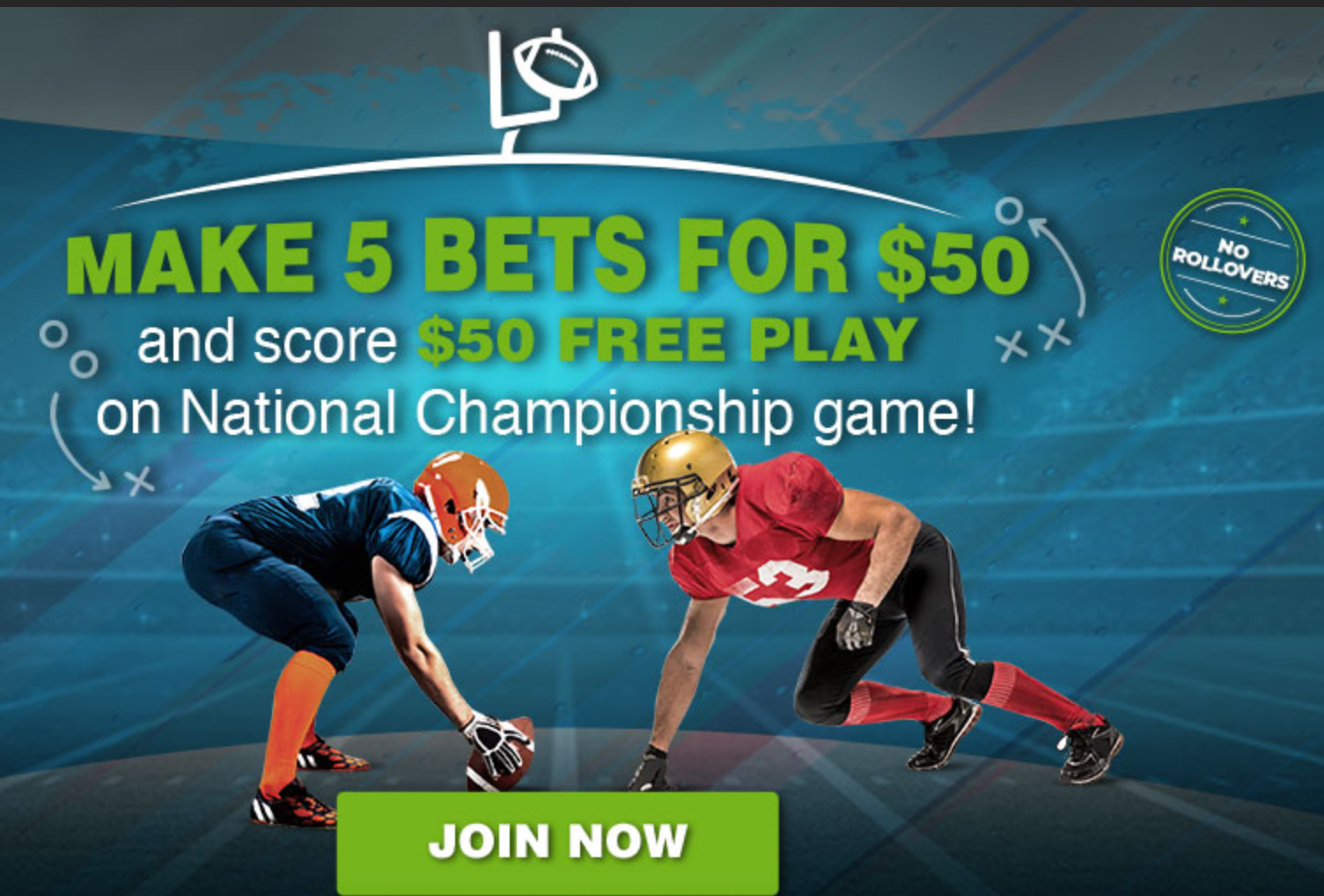 The Pittsburgh Steelers come into this game as a 1 point favorite versus the Indianapolis Colts.
The 11-3 Steelers have clinched a spot in the playoffs, due to their 11-0 start, but have lost three in a row and need one more victory to secure the AFC North title.
The 10-4 Colts have won three consecutive and seven of their past nine, with their own spot in the playoffs pending a victory, coupled with a loss by Baltimore this weekend.  A loss by Miami would have advanced the Colts into the Playoffs assuming they beat Pittsburgh but the Dolphins stunned Las Vegas in the final minute.
The Steelers pay $1300 for every $100 bet to win the 2021 Super Bowl.   The Colts pay $2700 for every $100 bet to win the Super Bowl.
Prop Bets
Colts @ Steelers Sun, Dec 27, 2020 EST
| Rot | Philip Rivers (IND) Total Completions | Moneyline |
| --- | --- | --- |
| 701 | Over  22½  Completions | -115 |
| 702 | Under  22½  Completions | -115 |
| Rot | Philip Rivers (IND) Total Passing Yards | Moneyline |
| --- | --- | --- |
| 703 | Over  255½  Passing Yards | -115 |
| 704 | Under  255½  Passing Yards | -115 |
| Rot | Philip Rivers (IND) Total Touchdown Passes | Moneyline |
| --- | --- | --- |
| 705 | Over  1½  TD Passes | -160 |
| 706 | Under  1½  TD Passes | +130 |
| Rot | Jonathan Taylor (IND) Total Rushing Yards | Moneyline |
| --- | --- | --- |
| 709 | Over  59½  Rushing Yards | -115 |
| 710 | Under  59½  Rushing Yards | -115 |
| Rot | Jonathan Taylor (IND) Total Receptions | Moneyline |
| --- | --- | --- |
| 711 | Over  2½  Receptions | -115 |
| 712 | Under  2½  Receptions | -115 |
| Rot | Jonathan Taylor (IND) Total Receiving Yards | Moneyline |
| --- | --- | --- |
| 713 | Over  16½  Receiving Yards | -115 |
| 714 | Under  16½  Receiving Yards | -115 |
| Rot | Jonathan Taylor (IND) Total Rushing + Receiving Yards | Moneyline |
| --- | --- | --- |
| 715 | Over  76½  Rush+Receiving Yards | -115 |
| 716 | Under  76½  Rush+Receiving Yards | -115 |
| Rot | T Y Hilton (IND) Total Receptions | Moneyline |
| --- | --- | --- |
| 717 | Over  4½  Receptions | +140 |
| 718 | Under  4½  Receptions | -170 |
| Rot | T Y Hilton (IND) Total Receiving Yards | Moneyline |
| --- | --- | --- |
| 719 | Over  58½  Receiving Yards | -110 |
| 720 | Under  58½  Receiving Yards | -120 |
| Rot | Michael Pittman Jr (IND) Total Receptions | Moneyline |
| --- | --- | --- |
| 721 | Over  3½  Receptions | -110 |
| 722 | Under  3½  Receptions | -120 |
| Rot | Michael Pittman Jr (IND) Total Receiving Yards | Moneyline |
| --- | --- | --- |
| 723 | Over  42½  Receiving Yards | -110 |
| 724 | Under  42½  Receiving Yards | -120 |
| Rot | Ben Roethlisberger (PIT) Total Completions | Moneyline |
| --- | --- | --- |
| 801 | Over  26½  Completions | -115 |
| 802 | Under  26½  Completions | -115 |
| Rot | Ben Roethlisberger (PIT) Total Passing Yards | Moneyline |
| --- | --- | --- |
| 803 | Over  270½  Passing Yards | -115 |
| 804 | Under  270½  Passing Yards | -115 |
| Rot | Ben Roethlisberger (PIT) Total Touchdown Passes | Moneyline |
| --- | --- | --- |
| 805 | Over  1½  TD Passes | -180 |
| 806 | Under  1½  TD Passes | +150 |
| Rot | James Conner (PIT) Total Rushing Yards | Moneyline |
| --- | --- | --- |
| 809 | Over  41½  Rushing Yards | -115 |
| 810 | Under  41½  Rushing Yards | -115 |
| Rot | James Conner (PIT) Total Receptions | Moneyline |
| --- | --- | --- |
| 811 | Over  2½  Receptions | +150 |
| 812 | Under  2½  Receptions | -180 |
| Rot | James Conner (PIT) Total Receiving Yards | Moneyline |
| --- | --- | --- |
| 813 | Over  14½  Receiving Yards | -105 |
| 814 | Under  14½  Receiving Yards | -125 |
| Rot | James Conner (PIT) Total Rushing + Receiving Yards | Moneyline |
| --- | --- | --- |
| 815 | Over  56½  Rush+Receiving Yards | -115 |
| 816 | Under  56½  Rush+Receiving Yards | -115 |
| Rot | Juju Smith Schuster (PIT) Total Receptions | Moneyline |
| --- | --- | --- |
| 817 | Over  5½  Receptions | +110 |
| 818 | Under  5½  Receptions | -140 |
| Rot | Juju Smith Schuster (PIT) Total Receiving Yards | Moneyline |
| --- | --- | --- |
| 819 | Over  53½  Receiving Yards | -115 |
| 820 | Under  53½  Receiving Yards | -115 |
| Rot | Diontae Johnson (PIT) Total Receptions | Moneyline |
| --- | --- | --- |
| 821 | Over  6½  Receptions | Ev |
| 822 | Under  6½  Receptions | -130 |
| Rot | Diontae Johnson (PIT) Total Receiving Yards | Moneyline |
| --- | --- | --- |
| 823 | Over  62½  Receiving Yards | -115 |
| 824 | Under  62½  Receiving Yards | -115 |
| Rot | Chase Claypool (PIT) Total Receptions | Moneyline |
| --- | --- | --- |
| 825 | Over  3½  Receptions | -185 |
| 826 | Under  3½  Receptions | +155 |
| Rot | Chase Claypool (PIT) Total Receiving Yards | Moneyline |
| --- | --- | --- |
| 827 | Over  44½  Receiving Yards | -115 |
| 828 | Under  44½  Receiving Yards | -115 |
| Rot | First To Score | Moneyline |
| --- | --- | --- |
| 1001 | Colts     | -115 |
| 1002 | Steelers     | -115 |
| Rot | Score in 1st 6½ min | Moneyline |
| --- | --- | --- |
| 1003 | Yes     | -120 |
| 1004 | No     | -110 |
| Rot | First Score of the Game | Moneyline |
| --- | --- | --- |
| 1005 | TD     | -160 |
| 1006 | Any Other Score     | +130 |
| Rot | First Scoring Play | Moneyline |
| --- | --- | --- |
| 1007 | Colts TD     | +170 |
| 1008 | Colts FG     | +325 |
| 1009 | Colts Any Other Score     | +5000 |
| 1010 | Steelers TD     | +180 |
| 1011 | Steelers FG     | +375 |
| 1012 | Steelers Any Other Score     | +5000 |
| Rot | Will there be a Defensive or Special Teams TD | Moneyline |
| --- | --- | --- |
| 1013 | Yes     | +200 |
| 1014 | No     | -250 |
| Rot | Total TDs in the Game | Moneyline |
| --- | --- | --- |
| 1015 | Over  4½  TDs | -165 |
| 1016 | Under  4½  TDs | +135 |
| Rot | Total FGs Scored in the Game | Moneyline |
| --- | --- | --- |
| 1017 | Over  3½  FGs | +135 |
| 1018 | Under  3½  FGs | -165 |
| Rot | Longest TD in the Game | Moneyline |
| --- | --- | --- |
| 1019 | Over  40½  Yards | -115 |
| 1020 | Under  40½  Yards | -115 |
| Rot | Shortest TD in the Game | Moneyline |
| --- | --- | --- |
| 1021 | Over  1½  Yards | -105 |
| 1022 | Under  1½  Yards | -125 |
| Rot | Longest FG Scored in the Game | Moneyline |
| --- | --- | --- |
| 1023 | Over  45½  Yards | -125 |
| 1024 | Under  45½  Yards | -105 |
| Rot | A Team to Score 3 Unanswered Times | Moneyline |
| --- | --- | --- |
| 1025 | Yes     | -200 |
| 1026 | No     | +165 |
| Rot | Team To Score Longest TD | Moneyline |
| --- | --- | --- |
| 1027 | Colts     | -115 |
| 1028 | Steelers     | -115 |
| Rot | Team To Score Longest FG | Moneyline |
| --- | --- | --- |
| 1029 | Colts     | -115 |
| 1030 | Steelers     | -115 |
| Rot | Team Scoring 1st Wins Game | Moneyline |
| --- | --- | --- |
| 1031 | Yes     | -165 |
| 1032 | No     | +135 |
| Rot | Team to Call 1st Timeout | Moneyline |
| --- | --- | --- |
| 1033 | Colts     | -115 |
| 1034 | Steelers     | -115 |
| Rot | Double Result | Moneyline |
| --- | --- | --- |
| 1035 | Colts/Colts     | +135 |
| 1036 | Colts/Tie     | +3000 |
| 1037 | Colts/Steelers     | +600 |
| 1038 | Tie/Colts     | +1300 |
| 1039 | Tie/Tie     | +3500 |
| 1040 | Tie/Steelers     | +1500 |
| 1041 | Steelers/Colts     | +650 |
| 1042 | Steelers/Tie     | +3500 |
| 1043 | Steelers/Steelers     | +185 |
| Rot | Race To 10 Points | Moneyline |
| --- | --- | --- |
| 1044 | Colts     | -135 |
| 1045 | Steelers     | -115 |
| 1046 | Neither     | +5500 |
| Rot | Will the Game go to Overtime | Moneyline |
| --- | --- | --- |
| 1047 | Yes     | +800 |
| 1048 | No     | -1800 |
| Rot | Highest Scoring Half | Moneyline |
| --- | --- | --- |
| 1049 | 1st Half     | -125 |
| 1050 | 2nd Half     | -115 |
| 1051 | Tie     | +1700 |
| Rot | Highest Scoring Quarter | Moneyline |
| --- | --- | --- |
| 1052 | 1st Quarter     | +450 |
| 1053 | 2nd Quarter     | +175 |
| 1054 | 3rd Quarter     | +425 |
| 1055 | 4th Quarter     | +200 |
| 1056 | Tie     | +700 |
- Mary Montgomery, Gambling911.com