The Indiana vs. Florida State game had the Seminoles as a -3.5 favorite after opening at -2.  This one will be shown on ESPN at 7:15 pm ET.  Jazz Sports (established 1994) offers a generous welcome bonus for those looking to bet this game (max bonus $1000).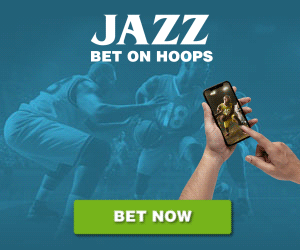 Indiana (3-1) beat Sanford 79-61 in their last game. Trayce Jackson-Davis scored a career-high 31 points and Indiana responded to an ugly loss a day earlier.
Jackson-Davis made 10 of 16 shots and 11 of 14 free throws to go with six rebounds. The 6-foot-9 sophomore had a fast start with 12 points by midway through the first half, including throwing down a whistle-drawing dunk and letting out an exuberant scream at the 15:12 mark.
Indiana played without guard Aljami Durham, who suffered an ankle injury against Texas.
The Hoosiers pay $4000 with an NCAA Men's College Basketball Championship game win in 2021.
FSU comes into this game 1-0.  They beat North Florida 86-58 to start the season.
Indiana has the 10th most wins in Men's College Basketball history and will be an early test for Florida State.
"What I do like is the fact that a team the caliber of Indiana definitely gets our attention because of the respect we have for their program, respect we have for the coach and the system that they're playing," FSU head coach Leonard Hamilton said.
"You can see them getting better and better with each year. I think that most people in Indiana would think that this should be their year."
FSU pays $2500 with an NCAA Men's College Basketball Championship victory in 2021.
Prop Bets
Indiana @ Florida St Wed, Dec 09, 2020 EST
| Rot | First To Score 20 Points | Moneyline |
| --- | --- | --- |
| 2503 | Indiana     | +115 |
| 2504 | Florida St     | -145 |
| Rot | Last To Score | Moneyline |
| --- | --- | --- |
| 2507 | Indiana     | -115 |
| 2508 | Florida St     | -115 |
| Rot | Double Result | Moneyline |
| --- | --- | --- |
| 2510 | Indiana - Indiana     | +200 |
| 2511 | Tie - Indiana     | +2200 |
| 2512 | Florida St - Indiana     | +550 |
| 2513 | Indiana - Florida St     | +500 |
| 2514 | Tie - Florida St     | +1800 |
| 2515 | Florida St - Florida St     | +105 |
| Rot | Winning Margin | Moneyline |
| --- | --- | --- |
| 2525 | Indiana to win by 1-2 pts     | +900 |
| 2526 | Indiana to win by 3-6 pts     | +550 |
| 2527 | Indiana to win by 7-9 pts     | +900 |
| 2528 | Indiana to win by 10-13 pts     | +1000 |
| 2529 | Indiana to win by 14-16 pts     | +1800 |
| 2530 | Indiana to win by 17-20 pts     | +2000 |
| 2531 | Indiana to win by 21 or more pts     | +1700 |
| 2532 | Florida St to win by 1-2 pts     | +900 |
| 2533 | Florida St to win by 3-6 pts     | +450 |
| 2534 | Florida St to win by 7-9 pts     | +700 |
| 2535 | Florida St to win by 10-13 pts     | +650 |
| 2536 | Florida St to win by 14-16 pts     | +1100 |
| 2537 | Florida St to win by 17-20 pts     | +1200 |
| 2538 | Florida St to win by 21 or more pts     | +800 |
- Dan Shapiro, Gambling911.com