Illnois Fighting Illini vs. Wisconsin has the Badgers as a -3.5 favorite.  Sagarin suggests the wrong team is favored and that there is a 4 point overlay.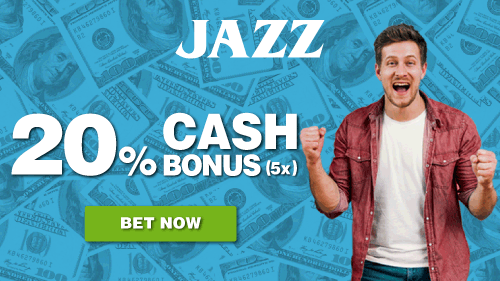 Wisconsin Value
Wisconsin has covered in nine of the last ten of this series. 

Micah Potter scored 19 points, D'Mitrik Trice had 13 and No. 21 Wisconsin shut down lowly Northwestern for a 68-51 victory Sunday night.
Fighting Illini Just Too Good
The Fighting Illini covered the last meeting versus Wisconsin on February 6.

Kofi Cockburn scored 24 points, freshman Adam Miller added 18 and No. 5 Illinois beat Nebraska 86-70 on Thursday night.
Illinois (17-6, 13-4 Big Ten) was without national player of the year candidate Ayo Dosunmu, who broke his nose Tuesday against Michigan State. Dosunmu is expected to miss at least two more games and possibly more.

"I'm going to leave it to the doctors," Illinois coach Brad Underwood said. "There are some other issues, too. But I'm going to keep that private. When you are dealing with the head and facial area, it's very sensitive. We are not going to jeopardize that young man's career."
Illinois pays $1500 for every $100 bet to win the 2021 NCAA Men's College Basketball Championship.
Illinois @ Wisconsin Sat, Feb 27, 2021 EST
| Rot | First To Score 20 Points | Moneyline |
| --- | --- | --- |
| 2503 | Illinois     | +135 |
| 2504 | Wisconsin     | -165 |
| Rot | Last To Score | Moneyline |
| --- | --- | --- |
| 2507 | Illinois     | -115 |
| 2508 | Wisconsin     | -115 |
| Rot | Double Result | Moneyline |
| --- | --- | --- |
| 2510 | Illinois - Illinois     | +250 |
| 2511 | Tie - Illinois     | +2400 |
| 2512 | Wisconsin - Illinois     | +600 |
| 2513 | Illinois - Wisconsin     | +500 |
| 2514 | Tie - Wisconsin     | +1900 |
| 2515 | Wisconsin - Wisconsin     | -120 |
| Rot | Winning Margin | Moneyline |
| --- | --- | --- |
| 2525 | Illinois to win by 1-2 pts     | +1000 |
| 2526 | Illinois to win by 3-6 pts     | +600 |
| 2527 | Illinois to win by 7-9 pts     | +1100 |
| 2528 | Illinois to win by 10-13 pts     | +1300 |
| 2529 | Illinois to win by 14-16 pts     | +2400 |
| 2530 | Illinois to win by 17-20 pts     | +2400 |
| 2531 | Illinois to win by 21 or more pts     | +2000 |
| 2532 | Wisconsin to win by 1-2 pts     | +900 |
| 2533 | Wisconsin to win by 3-6 pts     | +400 |
| 2534 | Wisconsin to win by 7-9 pts     | +650 |
| 2535 | Wisconsin to win by 10-13 pts     | +550 |
| 2536 | Wisconsin to win by 14-16 pts     | +1000 |
| 2537 | Wisconsin to win by 17-20 pts     | +1000 |
| 2538 | Wisconsin to win by 21 or more pts     | +700 |
- Mary Montgomery, Gambling911.com