Investigation Into Illegal Casinos Leads to Indictments Alleging Gambling Dens, Bribery, Extortion Scheme and Drug Trafficking
Published on:
May/26/2022
SANTA ANA, California – An investigation by the Orange County Asian Organized Crime Task Force has resulted in the arrest of seven out of nine defendants charged in three indictments that allege an array of criminal conduct, including drug trafficking, the attempted extortion and subsequent robbery of a small business, bribery of a police officer and operating illegal casinos.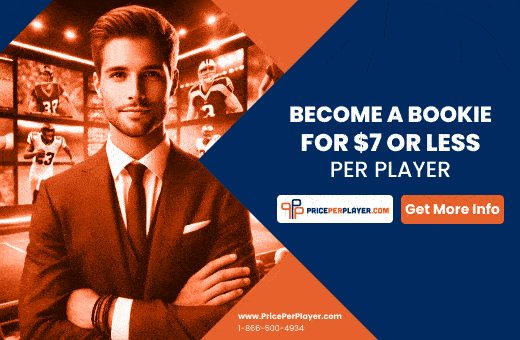 One of three federal indictments unsealed this morning alleges a string of illegal casinos in Santa Ana and cites a shooting at one of the gambling dens in which an employee was struck in the neck.
          "The number of illegal gambling dens has exploded during the pandemic, dramatically impacting the quality of life in many Orange County neighborhoods," said United States Attorney Tracy L. Wilkison. "These illicit businesses are a breeding ground for drug trafficking, violence and even police corruption. We will continue to work with our local and federal law enforcement partners to eradicate this blight in our communities."
          "Illegal gambling locations create an increase in violent crime, adversely impact the quality of life of our communities, and cause disruption to our neighborhoods and our law-abiding business partners. This is something our agency will not tolerate," said Santa Ana Police Chief David Valentin. "Today's collaborative efforts, following a years-long extensive investigation with our local, state and federal partners, leverage our police department's strong enforcement strategy – coined 'Operation Community First' – that was launched in February 2021 to target illegal gambling, narcotics and gun trafficking."
          "Today's operation is the result of a joint effort among partners at the federal, state and local level in Santa Ana to dismantle an illegal gambling network that generated a variety of criminal activity causing great harm to the communities in which they operated," said Kristi Johnson, the Assistant Director in Charge of the FBI's Los Angeles Field Office. "The defendants flouted the law and used enforcers with rival gangs to get victims to comply through the use of intimidation and violence in order to further their illicit network and generate profits."
          Members of the Task Force this morning arrested five defendants – which follows two arrests Tuesday afternoon. All seven defendants are expected to be arraigned this afternoon in United States District Court in Santa Ana. Authorities continue to search for two defendants.
          The indictment alleging the operation of illegal casinos charges four defendants:
Niem Ngoc Ha, aka "Dung Body," 46, of Fountain Valley, who allegedly opened and operated four illegal casinos commonly called "nets" (if they are in a commercial district) or "slaphouses" (for those in residential areas), all of which were located in Santa Ana;
Mindy Bui, aka "Thuy," 36, of Westminster, who allegedly managed Ha's illegal casinos;
Honganh Thi Pham, aka "Hong," 40, of Garden Grove, who also allegedly managed the illegal casinos; and
Sammy Cardona, aka "Peanut," 36, of Santa Ana, one of two defendants still being sought by authorities, who "would use violence to protect defendant Ha's illicit casinos," according to the indictment. Cardona is currently a fugitive.
          These four defendants are charged with conspiracy and operating an illegal gambling business that allegedly generated thousands of dollars in profits on a daily basis.
          Ha is additionally charged with bribery for allegedly paying approximately $128,000 to the now-convicted, former Santa Ana Police Officer Steven Lopez in an effort to protect his illicit casinos from law enforcement intervention. Lopez told Ha in September 2020 that Santa Ana police officers were planning to shut down one of his casinos in the coming days, according to the indictment. Lopez, who pleaded guilty in December 2020 to accepting the bribes, is scheduled to be sentenced on October 17.
          "Organized criminal activity and illegal gambling schemes will not be tolerated in California," said California Attorney General Rob Bonta. "Families throughout our state deserve to raise their children and live in safe neighborhoods, free from illicit and illegal activity. I am grateful for the collaboration and partnership of the U.S. Attorney's Office, the FBI, the Santa Ana Police Department, IRS Criminal Investigation and the United States Postal Inspection Service in conducting this investigation."
          "Niem Ngoc Ha and other defendants operated multiple illicit gambling businesses that were abundant in criminal activity, including money laundering and bribery," said IRS Criminal Investigation's Special Agent in Charge Ryan L. Korner. "Today's takedown by the Orange County Asian Organized Crime Task Force demonstrates law enforcements determination and collaborative efforts to protect our communities from criminal enterprises. This should serve as a reminder that criminal activity within our communities will not be tolerated."
          "These defendants thought they would get away with their alleged criminal enterprise through intimidation and lies; but when you violate the rule of law and put the community and the United States Postal Service at risk, Postal Inspectors will leave no stone unturned to find you and bring you to justice for your crimes," said Inspector in Charge Carroll N. Harris III of the Los Angeles Division of the U.S. Postal Inspection Service.
          The second indictment charges two men in a scheme to extort small businesses that were also operating as nets. Vincent Randal Pimentel, 30, of Santa Ana, and Steven Gallegos Saenz, 39, of Whittier, allegedly robbed those small businesses that refused to pay "taxes." The indictment alleges that Saenz went to small businesses, claimed to be "mafia," and made demands for extortionate payments, the indictment alleges. Pimentel is currently a fugitive
          The indictment specifically alleges that on April 19, 2019, Saenz went to a Santa Ana video rental shop – which was also operating as a net – to demand the payment of "taxes." After the owner refused to pay, Saenz, Pimentel and others went to the store later that day to rob the business, according to the indictment. During the incident, one of the robbers brandished what appeared to be a handgun, and the crew allegedly stole an $11,000 digital gambling machine, two $3,000 black digital gambling machines, two desktop computers, and approximately $3,500 in cash.
          The two-count indictment charges Pimentel and Saenz with conspiracy to interfere with commerce by robbery and extortion, and interference with commerce by robbery.
          The third indictment names three people who allegedly participated in a narcotics transaction involving a casino in Anaheim. This indictment charges:
Ricardo Alonzo Nunez, aka "Rascal," 44, of Anaheim, who agreed to sell methamphetamine;
Marcus Jason Loomis, aka "Negro," 37, of Barstow, who allegedly transported nearly two pounds of methamphetamine from an illegal gambling business in Anaheim that was supposed to be delivered to Nunez's buyer; and
Vanessa Maria Galloway, 37, of Barstow, who was present when the methamphetamine was seized, and who is charged in this indictment with possession with the intent to distribute heroin.
          Nunez and Loomis are charged with conspiracy to distribute and possess with intent to distribute methamphetamine. Nunez and Loomis are individually charged with substantive methamphetamine distribution counts. Galloway is charged individually with possession with intent to distribute heroin. Loomis and Galloway were taken into custody Tuesday afternoon.
          An indictment contains allegations that a defendant has committed a crime. Every defendant is presumed to be innocent until and unless proven guilty in court.
          The charges of conspiracy and operating an illegal gambling business each carry a statutory maximum penalty of five years in federal prison. The bribery offense carries a statutory maximum penalty of 10 years in prison.
          The violations of the Hobbs Act that allege interference with commerce by robbery and extortion each carry a statutory maximum sentence of 20 years in federal prison.
          The methamphetamine charges discussed above each carry a mandatory minimum sentence of 10 years in federal prison and a potential sentence of life. The heroin trafficking offense carries a statutory maximum sentence of 20 years.
          The ongoing investigation into illegal gambling houses in Orange County is being conducted under the auspices of the Orange County Asian Organized Crime Task Force. The primary investigatory agencies are the FBI; the Santa Ana Police Department; the California Department of Justice, Bureau of Gambling Control; IRS Criminal Investigation; and the United States Postal Inspection Service.
          Substantial assistance is being provided by the California Highway Patrol, the Westminster Police Department, the Orange County Sheriff's Department, the Anaheim Police Department and the Garden Grove Police Department.
          Assistant United States Attorneys Daniel H. Ahn and Daniel S. Lim of the Santa Ana Branch Office are prosecuting this case.