Slot games have become more popular than traditional table games at casinos, as they provide casinos with about 80% of their income. Players often fancy their chances on the slot machines. Newcomers at casinos are also attracted to slot machines as they find the games easy to operate.
The earlier slot machines were operated manually. If an individual determined the number of stops present on a machine, it was possible to calculate the chance of getting a jackpot on each spin. For example, consider a slot machine that consists of three reels. A unique symbol represents a jackpot, and each reel has ten stops. This implies that three jackpots would align once in every 1 thousand pulls.
Current slot machines are based on microprocessors. Winning combinations are programmed by random- number generators that do not depend on the number of stops on each reel. For instance, a slot machine with an in-built microprocessor could have ten jackpot symbols on each reel, and the random number generator will ensure that three jackpot symbols align every ten thousand pulls. As you proceed with this article, you will learn the science behind slots in casinos.
False Myths about Slot Machines 
Some players have come up with some false myths about the slots machines. Some of which include: 
Slot machines do not pay frequency when many individuals are playing at the machines 

Slots that have not paid out in a while offer a higher chance of winning 

Slot machines that recently paid out will not pay out again for a long time 

Casinos have specific slots with a higher chance of winning 
All these myths are not valid. Knowledge about how slots work and the odds of winning are required to become a master in the game and improve your gambling experience. 
Below are recommended tips you can utilize to become a master in slot machines. You can also find more about this from OLBG's smart tips on how to win online slots.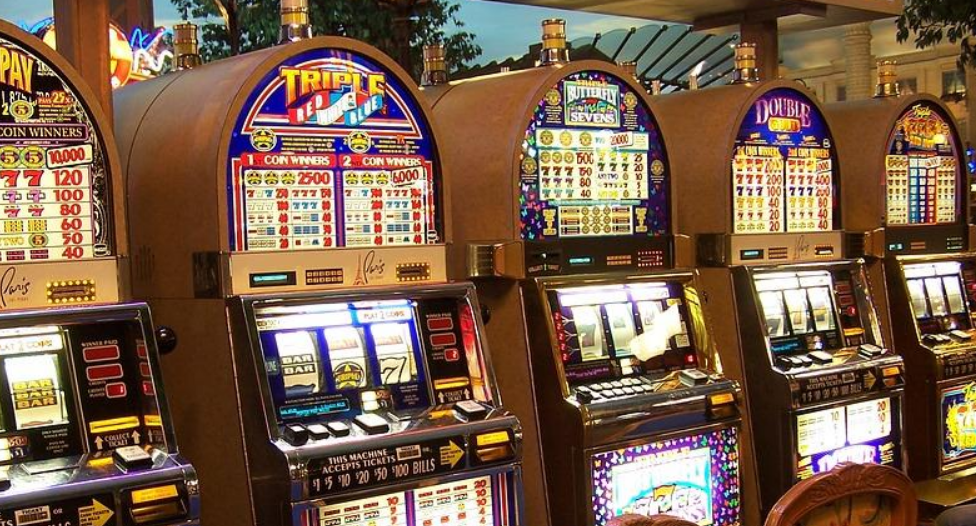 Choose the right volatility: Volatility is the amount of risk attached to a particular game. High volatility slots are games with huge payouts, but winnings are infrequent and are occasional. Therefore, these games come with a high risk. Low volatility games have frequent but smaller payouts, making them low-risk games. 
Casinos do not readily provide information about the volatility of their games. However, determining the volatility of a game becomes easier when you play a particular slot frequently. Always endeavor to play free games and gain the required experience before staking your money.  
Should you pick a high volatility game against a low volatility game? This depends on the cash you have and can spare. Pick a high volatility game when you have a lot of money to spend on slots. 
Select the right Return to player (RTP) rate 
The RTP is the percentage of wager a slot pays out over time. A game with a high RTP theoretically has a higher chance of winning. Casinos and other gaming sites provide information on the RTP of their games. 
Remember that slots are programmed by random-number generators that determine the chances of winning. A slot might revolve through numerous spins without a win. RTPs are more useful when a player plans to play for an extended period. 
Branded slots are to be avoided. 
Branded slots are linked to big companies, personalities, and celebrities. They come with a lower RTP and very high volatility. These slots are attractive because they promise huge payouts, and players are also drawn to the individuals associated with the brand.  
However, these slots are designed to make profits for the brand, and they seek to take advantage of the biases people have towards the personalities behind the brands.
Play Progressive Jackpot slots 
With progressive jackpot slots, the chances of hitting a jackpot increase every time a game is played. Some casinos feature progressive jackpot slots that are linked together. The casino determines the amount of increase in the chance of hitting a progressive jackpot. And after a jackpot is hit, the progressive jackpot resets to the minimum level. Placing maximum bets on progressive bets is an essential tip on how to win online slots. 
Taking advantage of available free spins is an excellent way to maximize your winnings in slot games. 
Some online slots offer free spins that do not require the player to deposit any money while other slots offer free spins when the player deposits money. Free spins can be stocked up and used on some slots. Playing new games is an opportunity to get free spins. 
Strategies are fundamental principles in the gambling world. Players have individual strategies that they use to maximize their profits and limit losses.  
In gambling, a player should have a number of games that he can afford to lose and discipline himself not to go above that amount.
Winning at slots requires understanding how slot machines work and having access to resources and information that can guide you to improve your winnings. Having read this article, you are now in a good position to begin your journey into the slot world.