The Houston vs. UCF game featured a line of Cougars -7.5.  This line has not moved. Jazz Sports (established 1994) offers a generous welcome bonus for those looking to bet this game (max bonus $1000).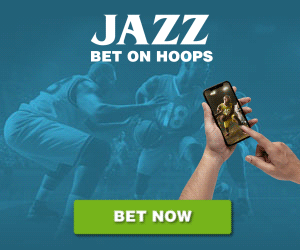 Houston is now among the favorites to win the 2021 NCAA Men's College Basketball Championship with a payout potential of $1100 on every $100 bet.
The team is currently 6-0.  Quentin Grimes had 22 points and seven rebounds, Justin Gorham had 14 points and 12 boards and No. 6 Houston beat Temple 76-50 on Tuesday night in the American Athletic Conference opener for both teams.
UCF will come into this game with a 3-1 record.  UCF hadn't played in 13 days, yet the Knights' top players looked as if they were in midseason form in knocking off a Florida State team that hadn't lost at home in nearly two years.
Houston @ Central Florida Sat, Dec 26, 2020 EST
| Rot | First To Score 20 Points | Moneyline |
| --- | --- | --- |
| 2503 | Houston     | -220 |
| 2504 | Central Florida     | +180 |
| Rot | Last To Score | Moneyline |
| --- | --- | --- |
| 2507 | Houston     | -115 |
| 2508 | Central Florida     | -115 |
| Rot | Double Result | Moneyline |
| --- | --- | --- |
| 2510 | Houston - Houston     | -180 |
| 2511 | Tie - Houston     | +1500 |
| 2512 | Central Florida - Houston     | +450 |
| 2513 | Houston - Central Florida     | +800 |
| 2514 | Tie - Central Florida     | +3200 |
| 2515 | Central Florida - Central Florida     | +400 |
| Rot | Winning Margin | Moneyline |
| --- | --- | --- |
| 2525 | Houston to win by 1-2 pts     | +900 |
| 2526 | Houston to win by 3-6 pts     | +400 |
| 2527 | Houston to win by 7-9 pts     | +550 |
| 2528 | Houston to win by 10-13 pts     | +450 |
| 2529 | Houston to win by 14-16 pts     | +750 |
| 2530 | Houston to win by 17-20 pts     | +750 |
| 2531 | Houston to win by 21 or more pts     | +550 |
| 2532 | Central Florida to win by 1-2 pts     | +1100 |
| 2533 | Central Florida to win by 3-6 pts     | +800 |
| 2534 | Central Florida to win by 7-9 pts     | +1700 |
| 2535 | Central Florida to win by 10-13 pts     | +1900 |
| 2536 | Central Florida to win by 14-16 pts     | +3400 |
| 2537 | Central Florida to win by 17-20 pts     | +3500 |
| 2538 | Central Florida to win by 21 or more pts     | +3200 |
- Dan Shapiro, Gambling911.com