Regulators Begin Expressing Concerns Over Deluge of Sports Betting Advertisements
Published on:
Oct/26/2021
Watch any sports and you are bound to be exposed to a DraftKings or FanDuel commercial.  If you happen to reside in any one of the states that has legalized sports wagering since 2018, that exposure is even more pronounced.  Heading out of the Lincoln Tunnel earlier in October one is immediately greeted by a billboard for long established UK-based Bet365, now serving the New Jersey market.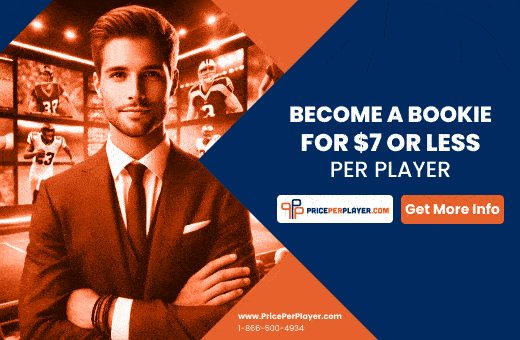 The gambling industry's deluge of sports-betting ads and free-money offers on television, radio and online, is beginning to concern regulators, the Wall Street Journal reports.
Online gambling operators, such as DraftKings Inc. and FanDuel Group, are spending hundreds of millions.  Caesars, DraftKings, FanDuel have each spent in the neighborhood of $15m on advertising in just over five weeks since the new NFL season kicked off.
Gambling911.com recently toured a number of states in which sports wagering is now legal and regulated, including Pennsylvania, New Jersey, Michigan and Indiana.  We are currently in another US state that allows the activity, Tennessee.  You simply cannot escape the advertisements.  In fact, driving down I-71 from Cincinnati to Louisville in Kentucky there is actually highway exit signage for FanDuel's Indiana sportsbook, just a few miles across the border, even though sports wagering has yet to be legalized in the Bluegrass State.
And now sports betting is about to be even more in your face and interactive.
It was just announced that Sportradar and Adomni have struck a pact to get more real-time info into gambling ads.
Already New Jersey has threatened to crack down on operators who "go too far" while Colorado plans to introduce restrictions on sports ads similar to those it places on marijuana ads.  The later state bans all outdoor advertising that include billboards, posters, bus benches, and sign twirlers.
Speaking during the regulator's panel discussion in September David Rebuck, Director of the New Jersey Department of Gaming Enforcement warned: "If the industry does not control itself, the government will step in and certainly create standards they may not want."
Colorado House Speaker Alec Garnett said he could introduce restrictions on advertising similar to limits on marijuana ads.
The United Kingdom, which was light-years ahead of the US when it comes to sports betting regulation, has long imposed restrictions on gambling advertisements through its Advertising Standards Authority. 
Long time readers of the Gambling911.com website know that Paddy Power was among the biggest offenders.
In May of 2010, that company received over 400 complaints following the airing of a commercial that featured a footballer kicking a cat into a tree after mistaking it for a football.  It was also deemed offensive in its depiction of sight-impaired people, according to Brand Republic.
In 2014, that same firm was fined for promoting bets on the Oscar Pistorius murder trial with the caption 'Money Off If He Walks'.  Pistorius is a former professional sprinter and double below-knee amputee.
The ASA at the time warned: "We considered it would therefore have been reasonable to foresee that serious or widespread offence was likely to be caused by placing an ad that sought commercial advantage based on that trial and which made light of the sensitive issues involved.
"Given the content of the ad, and the prevailing circumstances at the time of its publication, we concluded that it brought advertising into disrepute."
In Spain, there is a complete ban on social media advertising and team sponsorships tied to sports wagering while confining radio and TV ads to 1-5am.
Just how far US states will go when it comes to the regulation of these ads remains to be seen.
"What I'm trying to figure out is, will the market solve this problem itself, or is this here to stay?" Colorado House Speaker Alec Garnett said. "I think if it's here to stay, then at some point, for sure, there's going to be action."
- Jagajeet Chiba, Gambling911.com