Judge Bans Fraudster From Gambling After Being Caught Playing Poker on Live Stream
Published on:
Jun/10/2019
Wyatt Green defrauded countless numbers of people through an insurance scheme involving Hurricane Michael

Green was spotted playing poker via a live stream while on bond and after claiming he has paid everyone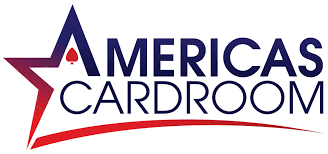 *Up to $1000 signup bonus
*Free play available
*Participate in the $5 million guaranteed tournament
*Six Plus Holdem available
*Get a shot of the $100,000 with Jackpot Poker
*Compatible on your mobile device
*Downloads not necessary


LEARN MORE HERE
Wyatt Green, the owner of Storm Restoration Specialists, LLC (also known as Storm RS) was charged with felony forgery, fraud as well as grand theft last month tied to Hurricane Michael claims.
He is accused of taking thousands of dollars from storm victims for repairs that were never completed.
A judge ordered him to stop gambling while he is out on bond.
That order came as a result of Green being seen playing poker via a live stream in recent days.
News4Jax's I-team spotted Wyatt on a BestBet Live cash game stream, the Jacksonville man out on bail and playing $2/$5 NLHE, at one point up around $1300, PokerTube.com noted.
Scroll Down for More
Kristen Wright, one of Green's alleged victims, told News4Jax:
"That's infuriating. You know, he's telling everyone he's already settled and he's already paid and he hasn't." She added: "He's told everybody he's trying to make it right, and clearly he's not. He's still out for his own benefit and doing his thing".
Hurricane Michael devastated a portion of the Florida panhandle just east of Panama City Beach and south of the state capital Tallahassee.
Hurricane Michael was the first Category 5 hurricane to strike the contiguous United States since Andrew in 1992.
Landfall occurred between Mexico Beach and Tyndall Air Force Base in Panama City, Florida.  A wind gust of 139 mph (224 km/h) was recorded at Tyndall Air Force Base, along with sustained winds of 86 mph (138 km/h).  The base suffered extensive damage as a result of the eye wall passing through.
- Nagesh Rath, Gambling911.com