Florida Sports Betting Forecast Bleak
Published on:
Dec/19/2021
Outside gambling interests have until February 1, 2022 to provide 891,589 verified signatures necessary to get on the November 2022 Florida ballot.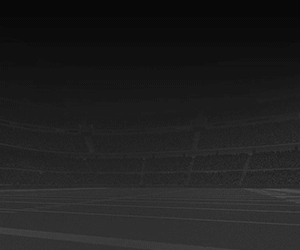 The Seminoles have been bombarding the airwaves with commercials warning not to sign those petitions.  The irony is not lost on the fact that it was the Seminoles that got a ballot initiative approved ensuring Florida voters approve any type of gambling expansion.
Sampling of Seminole anti petition ads for gambling expansion: We're not for sale. https://t.co/Vy7cN1B8bl

— gambling911 (@gambling911) December 9, 2021
The latest ads target college age individuals and seniors.
Here is the new Watch Out Florida #gambling ad featuring the seniors. pic.twitter.com/DLEf2Md5Gl

— gambling911 (@gambling911) December 9, 2021
How mobile sports gambling ever gets legalized in the Sunshine State is anybody's guess considering the convoluted obstacles standing in the way.
First off, it was Florida's oldest parimutuel companies, owner of Miami's Magic City Casino and the Bonita Springs Poker Room, that sued the Seminoles back in July following the signing of a compact agreement between the Seminoles and Florida.
That lawsuit argued that the agreement authorizing sports betting outside of tribal lands in Florida is in violation of the Indian Gaming Regulatory Act (IGRA) and asked the court to enjoin implementation of sports betting.
A federal judge found in favor of Magic City Csaino, Bonita Springs Poker Room and others.  The Seminoles had argued that bets placed via mobile phones occurred on reservation land.  But the US Government vs. Jay Cohen and World Sports Exchange set a precedent back in 2000.  Cohen argued that bets placed with WSEX occurred on servers based in Antigua.  The Government claimed otherwise, that the bets were placed on US soil.  Cohen was ultimately found guilty and served nearly two years behind bars.
In the end, the Seminoles have long co-existed along side Magic City Casino and Bonita Springs Poker Room.  Their goal is to maintain their near state monopoly.
But now DraftKings, FanDuel and The Sands Corp want in via the ballot initiative petition drive. The Seminoles aren't having it.
The Sands Corp wants expanded gambling in the state.  Florida Education Champions, the grouped backed by FanDuel and DraftKings, wants their piece of the mobile sports betting pie.
Florida Education Champions have countered with their own ads pushing the notion that tax revenues from legalized sports betting will go towards education.   But to date, only 173,831 signatures are verified, leaving it short of even meeting the initial threshold for judicial review.
In the end, the Seminoles will likely be content with simply offering sports gambling at their retail casinos. It's either that or letting DraftKings and FanDuel in.   That's not likely to happen any time soon.
- Gilbert Horowitz, Gambling911.com