Simply put, the Unlawful Internet Gambling Enforcement Act (UIGEA) is an unfunded mandate requiring banks to prevent certain types of money transfers from being used for the purpose of online gambling in the USA.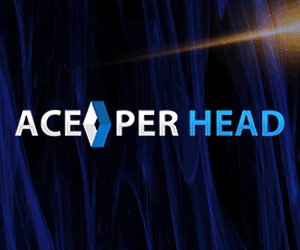 *6 weeks free trial - test drive - best in the biz
*Deposit with Bitcoin - They'll double it!
*Get your own domain, customized website, logo
*Switch in under an hour, earn mrore $$ for doing so
*Odds featured on DonBest.com
*Thousands of betting options daily + live in-play
*Easy and discreet payment options include gift cards
*Walmart gift cards also accepted


Start Earning Money From Your Sheet Here
More than a decade after its passage, sports wagering in the US is legal on a state-by-state basis.  But the banks continue to enforce protocol as it pertains to Web gambling.  That's because financial institutions have little way of differentiating a "legal" betting transaction from one deemed "illegal".  This is especially true as more and more states continue to legalize the activity and offshore gambling sites experience record growth.
UIGEA specifically prohibits any person engaged in the business of betting, as defined, from knowingly accepting credit, electronic fund transfers, checks, or any other payment involving a financial institution to settle unlawful internet gambling debts. The Treasury Department and the Federal Reserve Board must develop jointly and prescribe regulations requiring payment systems to identify and block or otherwise prevent or prohibit the acceptance of payment for internet gambling transactions.
With a reliance on cryptocurrency, it is now common to receive payouts faster via offshore gambling sites than it is the licensed stateside websites.
An exclusive IAGA webinar "Making a Case for a Legislative Fix for the Wire Act Dilemma" to take place on Wednesday October 7 at 11AM EST looks to address this matter.
All industry eyes have been on the legal maneuverings related to the Wire Act for the past few years as the restrictions continue to keep the industry from meeting its full online potential.
By November, the elections will be behind us and a new Congress will be seated in January 2021. Now may be the time to collectively explore whether a legislative effort is feasible and, if so, what would it look like.
This discussion will scrutinize possible legislative efforts, investigate how best to structure legislation on the topic, probe possible paths and analyze the feasibility of its success.

The session will be moderated by long time industry stalwart Sue Schneider, Vice President of Strategy and Growth/Americas for Sports Betting Communities, the panelists include:

· Ayesha Khanna Molino, Senior Vice President, Government Affairs MGM Resorts International
· Hon. Jon C. Porter, CEO/President and Former Member of the U.S. Congress, PORTER Government & Business Solutions
· Charles McIntyre, Executive Director, New Hampshire Lottery
· Will Moschella, Shareholder, Brownstein Hyatt Farber Schreck
- Chris Costigan, Gambling911.com Publisher