You can access the long established sportsbook Jazz Sports via your mobile device from the Madison, Wisconsin area.  Be sure to claim your generous welcome bonus (max bonus $1000).  Jazz is now celebrating its 27th year in business.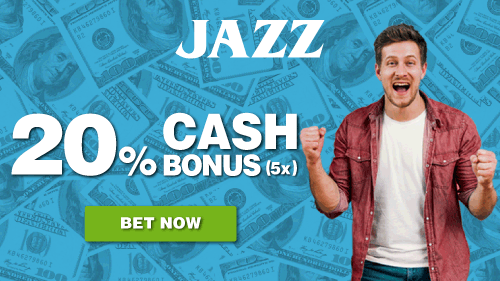 Wisconsin Badgers (Basketball) 2021
Wisconsin was listed with 40-1 odds to win the 2021 NCAA Men's College Basketball Tournament.  They had advanced to the 2nd round, facing off against Baylor.
They might not have had the most impressive record coming into the NCAA Tournament, 18-12, but they enjoyed a statement win in the first round versus a tournament mainstay UNC.  The Badgers defeated North Carolina 85-62.
Wisconsin actually had lost four of five games ahead of this one.
"Obviously, our league has been phenomenal and it was such a grind to go through, specifically the schedule we had down the stretch," Wisconsin coach Greg Gard said. "The schedule maker must not like me or us. But it prepared us and it tested us as we came down the stretch of the Big Ten, and thankfully it prepared us for this, and being ready to take steps forward at the end of the year."
The Badgers had been mostly disappointing to bet on as they were just 11-14-1 Against The Spread prior to this game.
- Tyrone Black, Gambling911.com