Nebraska vs. MSU player and team prop bets are available courtesy of Americas Bookie, which offers a generous welcome bonus (max bonus $1500).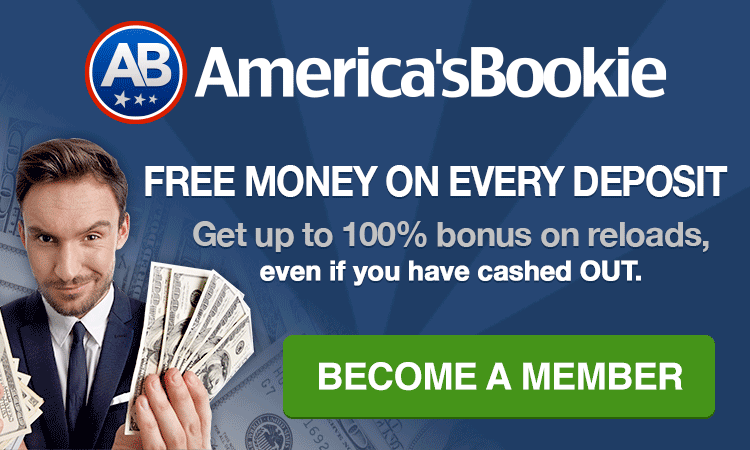 MSU is a -5 point favorite in this game. 
Michigan State, ranked for the first time in nearly two years, aims to maintain its momentum generated by a strong start with wins at then-No. 24 Miami and against defending Big Ten West champion Northwestern on the road. The Cornhuskers, who lost a closely contested game to then-No. 3 Oklahoma, is desperately hoping to avoid an 0-2 start in the Big Ten and a losing record near the midway mark of the season.
Prop Bets
Player prop bets are usually available just before game time.
Nebraska @ Michigan St Sat, Sep 25, 2021 EST
| Rot | First To Score | Moneyline |
| --- | --- | --- |
| 2001 | Nebraska     | +105 |
| 2002 | Michigan St     | -135 |
| Rot | First Scoring Play of the Game | Moneyline |
| --- | --- | --- |
| 2009 | Nebraska TD     | +200 |
| 2010 | Nebraska FG     | +425 |
| 2011 | Nebraska Any Other Score     | +5500 |
| 2012 | Michigan St TD     | +150 |
| 2013 | Michigan St FG     | +375 |
| 2014 | Michigan St Any Other Score     | +5500 |
| Rot | A Team to Score 3 Unanswered Times | Moneyline |
| --- | --- | --- |
| 2015 | Yes     | -250 |
| 2016 | No     | +200 |
| Rot | Team Scoring 1st Wins Game | Moneyline |
| --- | --- | --- |
| 2017 | Yes     | -190 |
| 2018 | No     | +160 |
| Rot | Winning Margin | Moneyline |
| --- | --- | --- |
| 2019 | Nebraska to win by 1-6 pts     | +425 |
| 2020 | Nebraska to win by 7-12 pts     | +750 |
| 2021 | Nebraska to win by 13-18 pts     | +1200 |
| 2022 | Nebraska to win by 19-24 pts     | +2200 |
| 2023 | Nebraska to win by 25-30 pts     | +4000 |
| 2024 | Nebraska to win by 31-36 pts     | +5500 |
| 2025 | Nebraska to win by 37-42 pts     | +10000 |
| 2026 | Nebraska to win by 43 or more pts     | +11000 |
| 2027 | Michigan St to win by 1-6 pts     | +330 |
| 2028 | Michigan St to win by 7-12 pts     | +450 |
| 2029 | Michigan St to win by 13-18 pts     | +600 |
| 2030 | Michigan St to win by 19-24 pts     | +850 |
| 2031 | Michigan St to win by 25-30 pts     | +1400 |
| 2032 | Michigan St to win by 31-36 pts     | +2200 |
| 2033 | Michigan St to win by 37-42 pts     | +3500 |
| 2034 | Michigan St to win by 43 or more pts     | +4500 |
| Rot | Double Result | Moneyline |
| --- | --- | --- |
| 2035 | Nebraska/Nebraska     | +260 |
| 2036 | Nebraska/Tie     | +4000 |
| 2037 | Nebraska/Michigan St     | +600 |
| 2038 | Tie/Nebraska     | +2000 |
| 2039 | Tie/Tie     | +4000 |
| 2040 | Tie/Michigan St     | +1400 |
| 2041 | Michigan St/Nebraska     | +850 |
| 2042 | Michigan St/Tie     | +4000 |
| 2043 | Michigan St/Michigan St     | -105 |
| Rot | Winning Margin 3-Way | Moneyline |
| --- | --- | --- |
| 2047 | Nebraska to Win by 6 or More     | +280 |
| 2048 | Michigan St to Win by 6 or More     | Ev |
| 2049 | Any Other Result     | +220 |
| Rot | Race to 10 Points | Moneyline |
| --- | --- | --- |
| 2051 | Nebraska     | +120 |
| 2052 | Michigan St     | -170 |
| 2053 | Neither     | +10000 |
| Rot | Race to 15 Points | Moneyline |
| --- | --- | --- |
| 2055 | Nebraska     | +140 |
| 2056 | Michigan St     | -180 |
| 2057 | Neither     | +3000 |
| Rot | Race to 20 Points | Moneyline |
| --- | --- | --- |
| 2059 | Nebraska     | +170 |
| 2060 | Michigan St     | -170 |
| 2061 | Neither     | +1100 |
| Rot | Race to 25 Points | Moneyline |
| --- | --- | --- |
| 2063 | Nebraska     | +280 |
| 2064 | Michigan St     | -135 |
| 2065 | Neither     | +280 |
| Rot | Race to 30 Points | Moneyline |
| --- | --- | --- |
| 2067 | Nebraska     | +400 |
| 2068 | Michigan St     | +115 |
| 2069 | Neither     | +130 |
| Rot | Race to 35 Points | Moneyline |
| --- | --- | --- |
| 2071 | Nebraska     | +750 |
| 2072 | Michigan St     | +250 |
| 2073 | Neither     | -225 |
| Rot | Race to 40 Points | Moneyline |
| --- | --- | --- |
| 2075 | Nebraska     | +1200 |
| 2076 | Michigan St     | +425 |
| 2077 | Neither     | -475 |
- Mary Montgomery, Gambling911.com