Find Player, Team Prop Bets on the Texas A&M vs. Arkansas Game Week 4
Published on:
Sep/24/2021
Prop bets for the highly anticipated Arkansas Razorbacks vs. Texas A&M Aggies game are available at Americas Bookie, which offers a generous welcome bonus (max bonus $1500).  Player props usually available just prior to game time.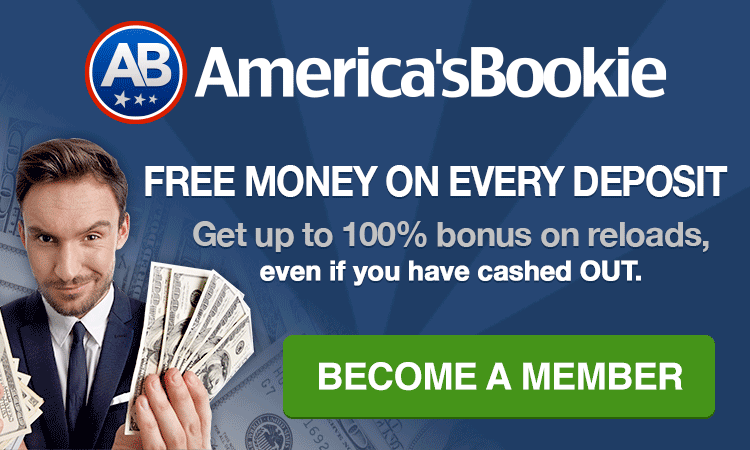 Texas A&M's 11-game winning streak dating to last season is its longest since 12 in a row under coach R.C. Slocum in 1992.
Arkansas bettors won't be happy with this stat: The Aggies have won the last nine games against the Razorbacks.
The line on this one is Aggies -4.5. Of those nine wins, the Razorbacks have only covered using the current spread one time.
There is reason to believe this may be one of the best Razorbacks teams in years.
From the Associated Press:
Arkansas sophomore QB KJ Jefferson against the nation's top scoring and top passing defense. The Aggies have given up only 17 points over three games, and none the past seven quarters. They have allowed 77.3 yards passing per game, and no TDs through the air. Jefferson has 632 yards passing with four TDs, and run for 180 yards. In the opener against Rice, he was the first Razorbacks QB in 10 years to rush for two TDs in a game.
Prop Bets
| Rot | First To Score | Moneyline |
| --- | --- | --- |
| 2001 | Texas AM     | -140 |
| 2002 | Arkansas     | +110 |
| Rot | First Scoring Play of the Game | Moneyline |
| --- | --- | --- |
| 2009 | Texas AM TD     | +120 |
| 2010 | Texas AM FG     | +600 |
| 2011 | Texas AM Any Other Score     | +5000 |
| 2012 | Arkansas TD     | +180 |
| 2013 | Arkansas FG     | +500 |
| 2014 | Arkansas Any Other Score     | +5500 |
| Rot | A Team to Score 3 Unanswered Times | Moneyline |
| --- | --- | --- |
| 2015 | Yes     | -190 |
| 2016 | No     | +160 |
| Rot | Team Scoring 1st Wins Game | Moneyline |
| --- | --- | --- |
| 2017 | Yes     | -200 |
| 2018 | No     | +165 |
| Rot | Winning Margin | Moneyline |
| --- | --- | --- |
| 2019 | Texas AM to win by 1-6 pts     | +330 |
| 2020 | Texas AM to win by 7-12 pts     | +400 |
| 2021 | Texas AM to win by 13-18 pts     | +600 |
| 2022 | Texas AM to win by 19-24 pts     | +1000 |
| 2023 | Texas AM to win by 25-30 pts     | +1600 |
| 2024 | Texas AM to win by 31-36 pts     | +2000 |
| 2025 | Texas AM to win by 37-42 pts     | +4000 |
| 2026 | Texas AM to win by 43 or more pts     | +4500 |
| 2027 | Arkansas to win by 1-6 pts     | +400 |
| 2028 | Arkansas to win by 7-12 pts     | +750 |
| 2029 | Arkansas to win by 13-18 pts     | +1200 |
| 2030 | Arkansas to win by 19-24 pts     | +2200 |
| 2031 | Arkansas to win by 25-30 pts     | +4500 |
| 2032 | Arkansas to win by 31-36 pts     | +6000 |
| 2033 | Arkansas to win by 37-42 pts     | +10000 |
| 2034 | Arkansas to win by 43 or more pts     | +11000 |
| Rot | Double Result | Moneyline |
| --- | --- | --- |
| 2035 | Texas AM/Texas AM     | Ev |
| 2036 | Texas AM/Tie     | +3500 |
| 2037 | Texas AM/Arkansas     | +1000 |
| 2038 | Tie/Texas AM     | +1200 |
| 2039 | Tie/Tie     | +2800 |
| 2040 | Tie/Arkansas     | +1800 |
| 2041 | Arkansas/Texas AM     | +650 |
| 2042 | Arkansas/Tie     | +2800 |
| 2043 | Arkansas/Arkansas     | +300 |
| Rot | Winning Margin 3-Way | Moneyline |
| --- | --- | --- |
| 2047 | Texas AM to Win by 6 or More     | -115 |
| 2048 | Arkansas to Win by 6 or More     | +275 |
| 2049 | Any Other Result     | +225 |
| Rot | Race to 10 Points | Moneyline |
| --- | --- | --- |
| 2051 | Texas AM     | -170 |
| 2052 | Arkansas     | +130 |
| 2053 | Neither     | +7000 |
| Rot | Race to 15 Points | Moneyline |
| --- | --- | --- |
| 2055 | Texas AM     | -175 |
| 2056 | Arkansas     | +160 |
| 2057 | Neither     | +1400 |
| Rot | Race to 20 Points | Moneyline |
| --- | --- | --- |
| 2059 | Texas AM     | -170 |
| 2060 | Arkansas     | +200 |
| 2061 | Neither     | +650 |
| Rot | Race to 25 Points | Moneyline |
| --- | --- | --- |
| 2063 | Texas AM     | Ev |
| 2064 | Arkansas     | +375 |
| 2065 | Neither     | +170 |
| Rot | Race to 30 Points | Moneyline |
| --- | --- | --- |
| 2067 | Texas AM     | +160 |
| 2068 | Arkansas     | +550 |
| 2069 | Neither     | -125 |
| Rot | Race to 35 Points | Moneyline |
| --- | --- | --- |
| 2071 | Texas AM     | +300 |
| 2072 | Arkansas     | +1000 |
| 2073 | Neither     | -300 |
| Rot | Race to 40 Points | Moneyline |
| --- | --- | --- |
| 2075 | Texas AM     | +550 |
| 2076 | Arkansas     | +1800 |
| 2077 | Neither     | -700 |

- Ean Lamb, Gambling911.com