Paolo Banchero is averaging 17 points, 7.9 rebounds and 3.2 assists this year.  Full player prop bets can be found at Jazz Sports, which offers a risk free $1000 first bet to new customers.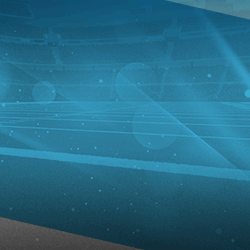 Mike Krzyzewski's career has been extended for at least one more game after Duke's 85-76 victory over Michigan State in the 2022 NCAA men's basketball tournament on Sunday.
Paolo Banchero had 19 points (8-of-14 FG), 7 rebounds, 4 assists in that game.
During his postgame press conference and was asked about the team's mentality as they entered crunch time against the Spartans with their season on the line.
"I mean, it's the NCAA Tournament," Banchero said. "The season's on the line every single game. So I mean, that's really all that needs to be said. We knew that. We got down. We were in the timeout, and we were just like, look, we got three – I think it was like 3:40-something or four minutes. We were like, man, we got four minutes. We can either lay down, or we can turn it up.
"That's really all it was, man. Just fighting, like you said, having heart and just trusting each other, really."
Check Out Some Other Great Game Props Here
+650
| Rot | Winning Margin | Moneyline |
| --- | --- | --- |
| 2007 | Texas Tech to win by 1-2 pts     | +1100 |
| 2008 | Texas Tech to win by 3-6 pts     | +650 |
| 2009 | Texas Tech to win by 7-9 pts     | +1200 |
| 2010 | Texas Tech to win by 10-13 pts     | +1400 |
| 2011 | Texas Tech to win by 14-16 pts     | +2500 |
| 2012 | Texas Tech to win by 17-20 pts     | +2500 |
| 2013 | Texas Tech to win by 21 or more pts     | +2200 |
| 2014 | Duke to win by 1-2 pts     | +1000 |
| 2015 | Duke to win by 3-6 pts     | +450 |
| 2016 | Duke to win by 7-9 pts     | +700 |
| 2017 | Duke to win by 10-13 pts     | +600 |
| 2018 | Duke to win by 14-16 pts     | +1000 |
| 2019 | Duke to win by 17-20 pts     | +1100 |
| 2020 | Duke to win by 21 or more pts     |   |
| Rot | Double Result | Moneyline |
| --- | --- | --- |
| 2001 | Texas Tech - Texas Tech     | +280 |
| 2002 | Tie - Texas Tech     | +2500 |
| 2003 | Duke - Texas Tech     | +700 |
| 2004 | Texas Tech - Duke     | +550 |
| 2005 | Tie - Duke     | +1800 |
| 2006 | Duke - Duke     | -115 |
- Mary Montgomery, Gambling911.com