Jermaine Samuels is averaging 10.7 points, 6.4 rebounds and 1.5 assists this year.  Full player prop bets can be found at Jazz Sports, which offers a risk free $1000 first bet to new customers.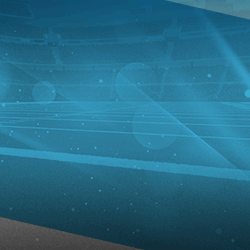 Samuels had quite the impact in the NCAA tournament game against Delaware.
His plays included a signature block, a career-high 7 offensive rebounds, plus 15 points.  He even took out one of his own coaches.
"I knew the ball was going out of bounds and I was trying to jump out of his way,'' Samuels said of his late-game encounter with assistant coach Dwayne Anderson, a former Villanova star himself, "and he was trying to catch me, and I guess he moved his head towards my elbow."
Samuels may have saved his best for last against Ohio State however.
From The Times Herald:
After Justin Moore missed a 3-pointer with the Wildcats holding a 64-59 lead, Samuels stripped Ohio State forward E.J. Liddell of the ball. The possession did not lead to any points as Caleb Daniels was off target on a 3-pointer but it kept the Buckeyes from inching ever closer.
Samuels then grabbed the rebound on a miss by Ohio State's Zed Key. That led to the possession that resulted in Eric Dixon's killer 3-pointer with 1:38 to play in the game. Samuels then hit both ends of a one-and-one with 57.9 seconds to go to help ice the victory. He finished with 17 points, eight rebounds and two steals.
Check Out Some Other Great Game Props Here
1st Half Winning MarginMoneyline
Michigan to win by 1-3 pts    +550
Michigan to win by 4-6 pts    +750
Michigan to win by 7-9 pts    +1200
Michigan to win by 10-12 pts    +2000
Michigan to win by 13-15 pts    +3500
Michigan to win by 16 or more pts    +4000
Villanova to win by 1-3 pts    +450
Villanova to win by 4-6 pts    +500
Villanova to win by 7-9 pts    +550
Villanova to win by 10-12 pts    +800
Villanova to win by 13-15 pts    +1200
Villanova to win by 16 or more pts    +1200
Tie    +1200
Rot1st Half Race To 20 Points Moneyline
Michigan    +140
Villanova    -190
Neither    +6500
1st Half Race To 25 Points Moneyline
Michigan    +150
Villanova    -200
Neither    +2500
1st Half Race To 30 Points Moneyline
Michigan    +180
Villanova    -150
Neither    +480
1st Half Race To 35 Points Moneyline
Michigan    +350
Villanova    +145
Neither    +110
1st Half Race To 40 Points Moneyline
Michigan    +850
Villanova    +400
Neither    -425
Michigan Total Moneyline
Odd    -115
Even    -115
Villanova TotalMoneyline
Odd    -115
Even    -115
- Mary Montgomery, Gambling911.com