Find Jets vs Panthers Prop Bets - Week 1 NFL
Published on:
Sep/09/2021
Gambling911.com has your prop bets for the New York Jets vs. Carolina Panthers game.  Americas Bookie is offering a generous welcome bonus (max bonus $1500).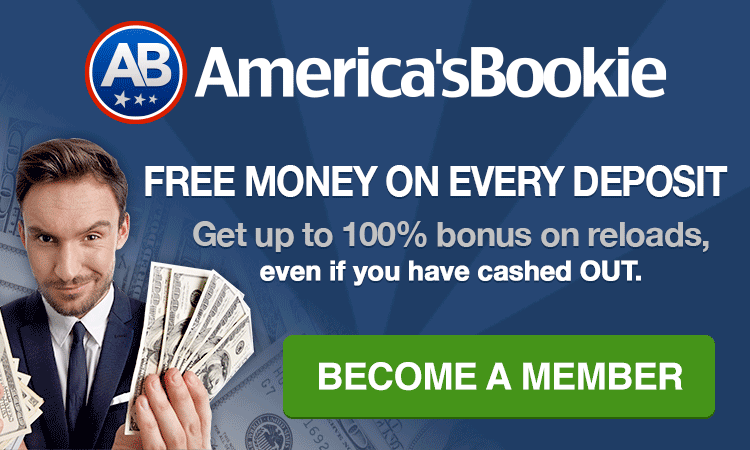 Neither of these teams is expected to be especially good in 2021 with the Jets pegged to win 6 regular season games at -125 on the UNDER and Carolina to win 8 at -135.
The Jets have a new quarterback, No. 2 overall draft pick Zach Wilson.  He alone won't get this team anywhere near where they need to be.
The Panthers, at least on paper, are a more talented team.  They will rely heavily on running back Christian McCaffrey.  They also have the Jets prior quarterback, Sam Darnold. In New York, he went just 13–25 as a starter.
Jets @ Panthers Sun, Sep 12, 2021 EST
| Rot | First To Score | Moneyline |
| --- | --- | --- |
| 3001 | Jets     | +110 |
| 3002 | Panthers     | -140 |
| Rot | First Scoring Play Of The Game | Moneyline |
| --- | --- | --- |
| 3007 | Jets TD     | +225 |
| 3008 | Jets FG     | +325 |
| 3009 | Jets Any Other Score     | +5500 |
| 3010 | Panthers TD     | +150 |
| 3011 | Panthers FG     | +300 |
| 3012 | Panthers Any Other Score     | +5500 |
| Rot | Will there be a Defensive or Special Teams TD | Moneyline |
| --- | --- | --- |
| 3013 | Yes     | +225 |
| 3014 | No     | -300 |
| Rot | Total TDs in the Game | Moneyline |
| --- | --- | --- |
| 3015 | Over  4½  TDs | -140 |
| 3016 | Under  4½  TDs | +110 |
| Rot | Total FGs Scored in the Game | Moneyline |
| --- | --- | --- |
| 3017 | Over  3½  FGs | -115 |
| 3018 | Under  3½  FGs | -115 |
| Rot | Longest TD in the Game | Moneyline |
| --- | --- | --- |
| 3019 | Over  39½  Yards | -115 |
| 3020 | Under  39½  Yards | -115 |
| Rot | Shortest TD in the Game | Moneyline |
| --- | --- | --- |
| 3021 | Over  1½  Yards | -110 |
| 3022 | Under  1½  Yards | -120 |
| Rot | Longest FG Scored in the Game | Moneyline |
| --- | --- | --- |
| 3023 | Over  47½  Yards | -110 |
| 3024 | Under  47½  Yards | -120 |
| Rot | A Team to Score 3 Unanswered Times | Moneyline |
| --- | --- | --- |
| 3025 | Yes     | -200 |
| 3026 | No     | +165 |
| Rot | Team To Score Longest TD | Moneyline |
| --- | --- | --- |
| 3027 | Jets     | +120 |
| 3028 | Panthers     | -150 |
| Rot | Team To Score Longest FG | Moneyline |
| --- | --- | --- |
| 3029 | Jets     | -110 |
| 3030 | Panthers     | -120 |
| Rot | Team Scoring 1st Wins Game | Moneyline |
| --- | --- | --- |
| 3031 | Yes     | -170 |
| 3032 | No     | +140 |
| Rot | Team to Call 1st Timeout | Moneyline |
| --- | --- | --- |
| 3033 | Jets     | -115 |
| 3034 | Panthers     | -115 |
| Rot | Double Result | Moneyline |
| --- | --- | --- |
| 3035 | Jets/Jets     | +275 |
| 3036 | Jets/Tie     | +4000 |
| 3037 | Jets/Panthers     | +550 |
| 3038 | Tie/Jets     | +1800 |
| 3039 | Tie/Tie     | +4500 |
| 3040 | Tie/Panthers     | +1200 |
| 3041 | Panthers/Jets     | +800 |
| 3042 | Panthers/Tie     | +4000 |
| 3043 | Panthers/Panthers     | -120 |
| Rot | Race To 10 Points | Moneyline |
| --- | --- | --- |
| 3045 | Jets     | +125 |
| 3046 | Panthers     | -190 |
| 3047 | Neither     | +7000 |
| Rot | Race To 15 Points | Moneyline |
| --- | --- | --- |
| 3049 | Jets     | +160 |
| 3050 | Panthers     | -200 |
| 3051 | Neither     | +1400 |
| Rot | Race To 20 Points | Moneyline |
| --- | --- | --- |
| 3053 | Jets     | +210 |
| 3054 | Panthers     | -170 |
| 3055 | Neither     | +500 |
| Rot | Race To 25 Points | Moneyline |
| --- | --- | --- |
| 3057 | Jets     | +400 |
| 3058 | Panthers     | Ev |
| 3059 | Neither     | +145 |
| Rot | Race To 30 Points | Moneyline |
| --- | --- | --- |
| 3061 | Jets     | +650 |
| 3062 | Panthers     | +160 |
| 3063 | Neither     | -160 |
| Rot | Race To 35 Points | Moneyline |
| --- | --- | --- |
| 3065 | Jets     | +1400 |
| 3066 | Panthers     | +400 |
| 3067 | Neither     | -450 |
| Rot | Race To 40 Points | Moneyline |
| --- | --- | --- |
| 3069 | Jets     | +2000 |
| 3070 | Panthers     | +600 |
| 3071 | Neither     | -1050 |
| Rot | Win Margin 3-Way | Moneyline |
| --- | --- | --- |
| 3073 | Jets to Win by 6 or More Pts     | +300 |
| 3074 | Panthers to Win by 6 or More Pts     | -110 |
| 3075 | Any Other Result     | +185 |
| Rot | Highest Scoring Half | Moneyline |
| --- | --- | --- |
| 3079 | 1st Half     | -120 |
| 3080 | 2nd Half     | Ev |
| 3081 | Tie     | +1800 |
| Rot | Highest Scoring Quarter | Moneyline |
| --- | --- | --- |
| 3083 | 1st Quarter     | +450 |
| 3084 | 2nd Quarter     | +160 |
| 3085 | 3rd Quarter     | +400 |
| 3086 | 4th Quarter     | +200 |
| 3087 | Tie     | +800 |
| Rot | Winning Margin | Moneyline |
| --- | --- | --- |
| 3089 | Jets to win by 1-6 pts     | +400 |
| 3090 | Jets to win by 7-12 pts     | +700 |
| 3091 | Jets to win by 13-18 pts     | +1250 |
| 3092 | Jets to win by 19-24 pts     | +2500 |
| 3093 | Jets to win by 25-30 pts     | +4500 |
| 3094 | Jets to win by 31-36 pts     | +7500 |
| 3095 | Jets to win by 37-42 pts     | +10000 |
| 3096 | Jets to win by 43 or More pts     | +11000 |
| 3097 | Panthers to win by 1-6 pts     | +285 |
| 3098 | Panthers to win by 7-12 pts     | +400 |
| 3099 | Panthers to win by 13-18 pts     | +500 |
| 3100 | Panthers to win by 19-24 pts     | +800 |
| 3101 | Panthers to win by 25-30 pts     | +1500 |
| 3102 | Panthers to win by 31-36 pts     | +2500 |
| 3103 | Panthers to win by 37-42 pts     | +4000 |
| 3104 | Panthers to win by 43 or More pts     | +5500 |
| 3105 | Tie     | +5500 |
| Rot | Total Points Scored | Moneyline |
| --- | --- | --- |
| 3107 | 00-20 pts     | +2000 |
| 3108 | 21-30 pts     | +600 |
| 3109 | 31-40 pts     | +250 |
| 3110 | 41-50 pts     | +200 |
| 3111 | 51-60 pts     | +300 |
| 3112 | 61-70 pts     | +650 |
| 3113 | 71+ pts     | +1200 |
| Rot | Will there be a Succesful 2 Point Conversion ? | Moneyline |
| --- | --- | --- |
| 3155 | Yes     | +350 |
| 3156 | No     | -500 |
- Tyrone Black, Gambling911.com