Gambling911.com has projected a line of -3 favoring Alabama should they face UConn in the next round.  Alabama becomes a slightly bigger favorite versus Maryland at -4/-4.5.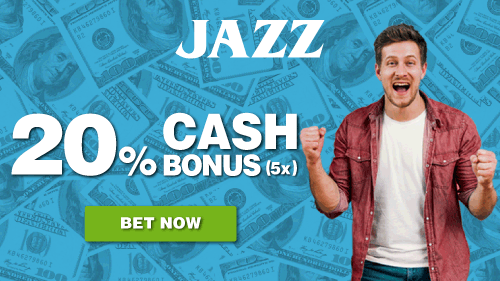 Alabama easily defeated Rick Pitino's Iona 68-55.
Herb Jones led the Crimson Tide with 20 points, including a steal and layup that highlighted an 11-0 run and gave Alabama breathing room at 58-46 with 6:36 left after the teams seesawed the lead through much of the second half.
"I thought their kids came ready to play," Alabama coach Nate Oats said. "They've got some good players. Obviously, coach Pitino had them well prepared."
Odds to Win 2021 NCAA Men's College Basketball Tournament -

Lock Your Price in Here
| | | |
| --- | --- | --- |
| Team | American | Fractional |
| Gonzaga | +200 | 2/1 |
| Baylor | +500 | 5/1 |
| Illinois | +500 | 5/1 |
| Michigan | +600 | 6/1 |
| Alabama | +1600 | 16/1 |
| Houston | +1600 | 16/1 |
| Iowa | +1600 | 16/1 |
| Florida State | +2000 | 20/1 |
| Oklahoma State | +2000 | 20/1 |
| Texas | +2000 | 20/1 |
| West Virginia | +2000 | 20/1 |
| Creighton | +2500 | 25/1 |
| Kansas | +2500 | 25/1 |
| Texas Tech | +2500 | 25/1 |
| Connecticut | +3300 | 33/1 |
| Arkansas | +3500 | 35/1 |
| Oklahoma | +3500 | 35/1 |
| USC | +3500 | 35/1 |
| Loyola Chicago | +4000 | 40/1 |
| Villanova | +4000 | 40/1 |
| Wisconsin | +4000 | 40/1 |
| LSU | +5000 | 50/1 |
| Oregon | +5000 | 50/1 |
| Virginia | +5000 | 50/1 |
| Colorado | +6600 | 66/1 |
| Florida | +6600 | 66/1 |
| Missouri | +6600 | 66/1 |
| Rutgers | +6600 | 66/1 |
| Syracuse | +6600 | 66/1 |
| BYU | +8000 | 80/1 |
| Drake | +10000 | 100/1 |
| Georgetown | +10000 | 100/1 |
| Maryland | +10000 | 100/1 |
| Oregon State | +10000 | 100/1 |
| St. Bonaventure | +10000 | 100/1 |
| Virginia Commonwealth | +10000 | 100/1 |
| UCLA | +12500 | 125/1 |
| North Texas | +15000 | 150/1 |
| NC Greensboro | +15000 | 150/1 |
| Oral Roberts | +15000 | 150/1 |
| Ohio | +20000 | 200/1 |
| UC Santa Barbara | +25000 | 250/1 |
| Eastern Washington | +75000 | 750/1 |
| Grand Canyon | +75000 | 750/1 |
| Abilene Christian | +100000 | 1000/1 |
| Iona | +200000 | 2000/1 |
| Norfolk State | +200000 | 2000/1 |
| Texas Southern | +200000 | 2000/1 |
- Tyrone Black, Gambling911.com