Gambling911.com has projected a line of -2 favoring Kansas vs. USC.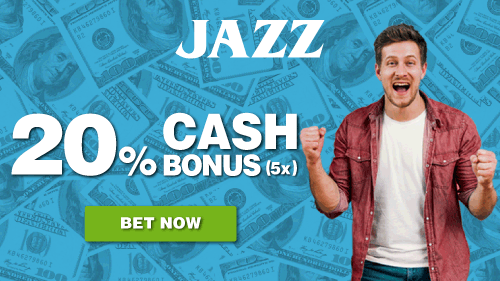 The Jayhawks survived their first round game versus Eastern Washington.  Kansas rallied from a 10-point second-half deficit.
David McCormack returned from COVID-19 quarantine to put up 22 points and nine rebounds in 25 minutes of work.
Kansas was without redshirt freshman forward Jalen Wilson, its leading rebounder, who tested positive for COVID-19 and should be able to rejoin the team Monday for the second-round game.
Ochai Agbaji contributed 21 points, Dajuan Harris Jr. scored 13 and Christian Braun overcame a poor shooting day to score 12 as the Jayhawks secured their spot in the Sweet 16.
Kansas, which at one point during the season fell out of the Top 25 for the first time in 12 years, has now won 14 consecutive first-round games in the NCAA Tournament.
USC and Drake played competitvely in the first half but it was all Trojans in the second half with a final score of 72-56.
The Trojans have lost seven straight to Kansas but last faced them in 2011.
Odds to Win 2021 NCAA Men's College Basketball Tournament -

Lock Your Price in Here
| | | |
| --- | --- | --- |
| Team | American | Fractional |
| Gonzaga | +200 | 2/1 |
| Baylor | +500 | 5/1 |
| Illinois | +500 | 5/1 |
| Michigan | +600 | 6/1 |
| Alabama | +1600 | 16/1 |
| Houston | +1600 | 16/1 |
| Iowa | +1600 | 16/1 |
| Florida State | +2000 | 20/1 |
| Oklahoma State | +2000 | 20/1 |
| Texas | +2000 | 20/1 |
| West Virginia | +2000 | 20/1 |
| Creighton | +2500 | 25/1 |
| Kansas | +2500 | 25/1 |
| Texas Tech | +2500 | 25/1 |
| Connecticut | +3300 | 33/1 |
| Arkansas | +3500 | 35/1 |
| Oklahoma | +3500 | 35/1 |
| USC | +3500 | 35/1 |
| Loyola Chicago | +4000 | 40/1 |
| Villanova | +4000 | 40/1 |
| Wisconsin | +4000 | 40/1 |
| LSU | +5000 | 50/1 |
| Oregon | +5000 | 50/1 |
| Virginia | +5000 | 50/1 |
| Colorado | +6600 | 66/1 |
| Florida | +6600 | 66/1 |
| Missouri | +6600 | 66/1 |
| Rutgers | +6600 | 66/1 |
| Syracuse | +6600 | 66/1 |
| BYU | +8000 | 80/1 |
| Drake | +10000 | 100/1 |
| Georgetown | +10000 | 100/1 |
| Maryland | +10000 | 100/1 |
| Oregon State | +10000 | 100/1 |
| St. Bonaventure | +10000 | 100/1 |
| Virginia Commonwealth | +10000 | 100/1 |
| UCLA | +12500 | 125/1 |
| North Texas | +15000 | 150/1 |
| NC Greensboro | +15000 | 150/1 |
| Oral Roberts | +15000 | 150/1 |
| Ohio | +20000 | 200/1 |
| UC Santa Barbara | +25000 | 250/1 |
| Eastern Washington | +75000 | 750/1 |
| Grand Canyon | +75000 | 750/1 |
| Abilene Christian | +100000 | 1000/1 |
| Iona | +200000 | 2000/1 |
| Norfolk State | +200000 | 2000/1 |
| Texas Southern | +200000 | 2000/1 |
- Tyrone Black, Gambling911.com