Poker Player Tells Gambling 911 Reporter to "F*** Off!"...... FROM THE GRAVE
Published on:
Jan/02/2022
We always knew that reporter Thomas Somach had an uncanny knack for pissing folks off.  Back in 2001 he got his current employer sued for libel as a roving reporter for the now defunct rag Las Vegas Sporting News (LSVN).  But who knew he could get under the skin of dead people.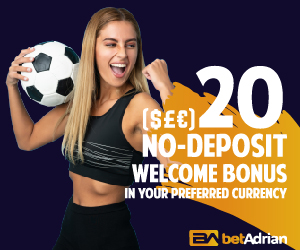 That's apparently what happened over this past weekend when Somach attempted to inquire about the cause of poker pro Dustin Schmidt's untimely death at the age of 40 via his public Facebook page.
"I saw that his Facebook page had been updated with beautiful family photos and thought to ask the question there whether the rumors were true that Dusty had passed away from Covid," Somach, a one time reporter for the San Francisco Chronicle and Examiner, attempted to explain.
Schmidt, despite having suffered a heart attack in his early 20's and being in a high risk category, regularly posted anti-Covid vaccine messages on his Facebook page, right up to the day prior to his death.
"I've gotten a few emails asking if this were true," Somach said, referring to speculation that Schmidt had contracted the virus. 
"I thought it was important to get the message out to his followers if he did pass from Covid to take this virus more seriously," Somach said.  "If we could get a story out on Gambling911.com.  I had no idea anyone would still be following Dustin's Facebook page a month after his death and was unable to get contact info for his wife, so I simply asked the question there."
To Somach's shock, Dustin responded to his inquiry.
Others were quick to pile on.
Brenda wrote:
"GO TO HELL . Why would you even utter such crap on this page at this time. Dusty was a fine man , a real friend. And you can just keep your drivel elsewhere!"
Chris wrote:
"Thomas Somach, you're a fucking d bag loser!  Let me know if you're ever in Phoenix sometime. I'll show you around!! Clown!!  It's a fact you're just a little libtard with a mouth piece. You prob wear 3 masks while you're driving. Such a dirtbag."
Walter responded to Chris by adding:
"Chris Fischer, correction he wears little kids underwear as masks the pedophile that he is."
Anson wrote:
"Block this scumbag. Always the obese, sloppy morons like this attempting to give health advice. Complete scumbag."
Will wrote:
"Thomas Somach man you have to be the rudest person alive on the planet. How shameful of you. I bet that your mother regrets giving birth to your sorry ass."
Somach questioned why he was being attacked for asking a question that had already been posed on the page by at least two other people.
Even Mike "The Mouth" Matusow's followers aren't this mean.
Gary attempted to gently explain the disconnect:
"Thomas Somach, Dusty Schmidt was against mandates. He knew that the vaccines could be worthless and the average person could never prove otherwise He knew billions would be made off vaccines. Given that, how can you trust the information we get through the media, big pharm, the government...etc. regarding vaccines?"
Gary added: "I can understand why people that are fat and funky like yourself enjoy having pandemics like COVID slow everything down. It gives you a legitimate excuse to be lazy, fat and funky. It also makes you feel better to see the successful become less capable, to have greater success in their lives, due to the covid pandemic. People like yourself get scared easy or get a good fix off of cortisol and adrenaline when they become scared. They are constantly looking for reasons to be scared. People like that typically look fat and funky and rarely do anything worth talking about after high school. You are one of those people."
Somach's inquiry was not deleted nor was his account blocked....up until Sunday night that is. 
"I just got blocked," he advised.
The Dustin Schmidt Facebook page looks as if it is in the process of becoming an online memorial with regular submissions.
On Sunday night, Dustin's wife posted a photo of herself embracing an urn, expressing how much she missed her late husband.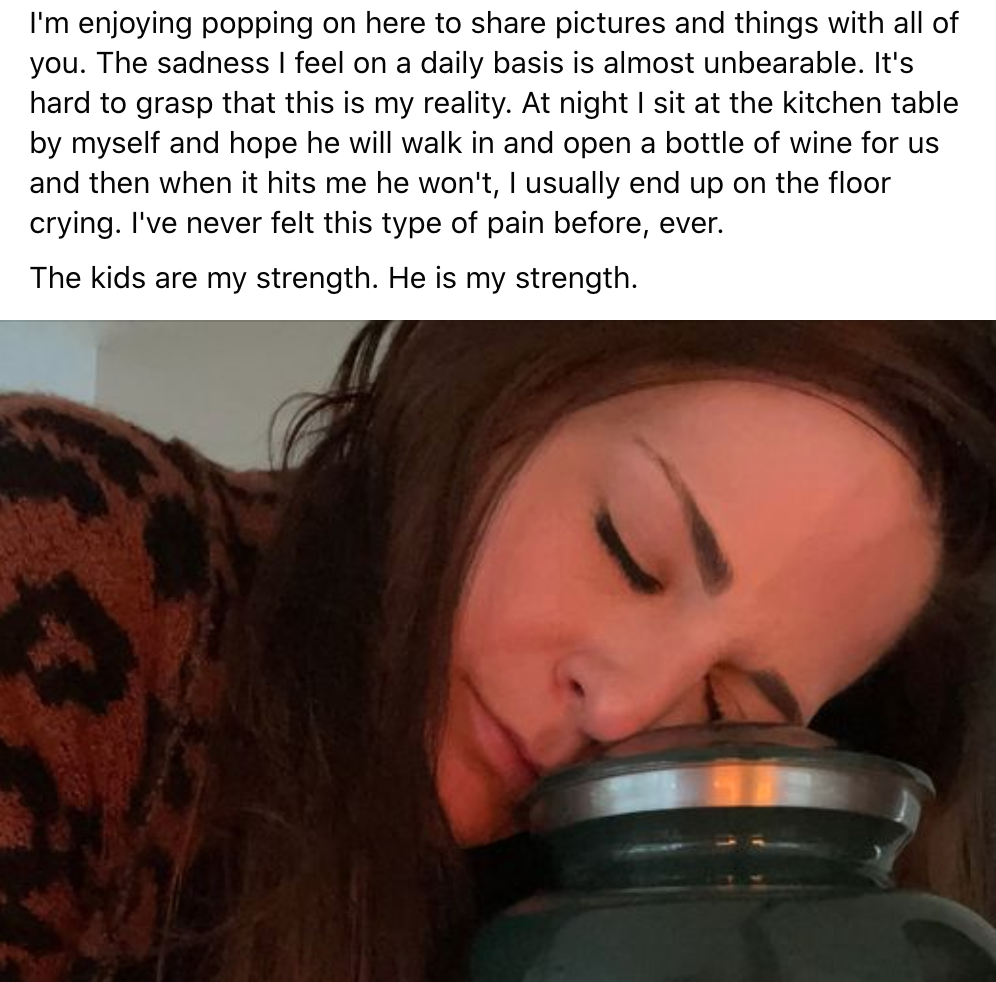 Somach was denied an appeal to obtain the autopsy results from the Clackamas County, Oregon medical examiner.
Schmidt's wife Jenna has said the death was the result of a heart attack.
- Nagesh Rath, Gambling911.com