Black Market Ties Claims Lodged Against DraftKings: Reddit to the Rescue Again
Published on:
Jun/17/2021
DraftKings stock price plunged as much as 12 percent on Tuesday as short seller Hindenburg Research issued a lengthy report on alleged misconduct.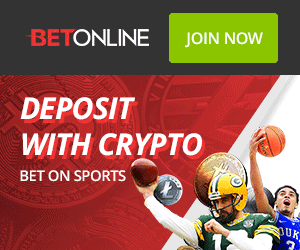 Among the key findings, DraftKings has exposure to international "black market" gambling rings and organized crime. 
More specifically, the links go back to DraftKings' 2020 merger with Bulgaria-based SBTech, which brought both companies public in a $3.3 billion blank-check deal, thus exposing DraftKings to serious "black market" operations — including SBTech's track record of operating lucrative illegal gambling businesses in China, Vietnam and Thailand. 
DraftKings has been considered one of the more successful deals in a recent wave of SPAC transactions marred by scandal and bad actors. Its stock is up ~398% from its announcement price.

The company went public in a 3-way merger between (1) DraftKings, (2) its SPAC sponsor, and (3) a Bulgaria-based gaming technology company called SBTech.

SBTech accounted for ~25% of total revenue at the SPAC consummation and was the only positive contributor to operating income, providing both financial stability and technology to the deal.

Unbeknownst to investors, DraftKings' merger with SBTech also brings exposure to extensive dealings in black-market gaming, money laundering and organized crime.

Based on conversations with multiple former employees, a review of SEC & international filings, and inspection of back-end infrastructure at illicit international gaming websites, we show that SBTech has a long and ongoing record of operating in black markets.

We estimate that roughly 50% of SBTech's revenue continues to come from markets where gambling is banned, based on an analysis of DraftKings' SEC filings, conversations with former employees, and supporting documents.

As one former employee told us, DraftKings' subsidiary SBTech has "sold to plenty of mobs", a sharp contrast to the clean image of DraftKings' brand-conscious partners, including the NFL, NBA, NASCAR, UFC and PGA, and the company's recent hire of supermodel Gisele Bundchen to advise on governance issues.

Prior to the SPAC merger, SBTech seems to have made a concerted effort to distance itself from its black-market dealings. Illicit customer relationships were shuffled into a newly formed "distributor" entity called BTi/CoreTech, with ~50 SBTech employees shifted across town to the new entity.

The CEO selected to run BTi/CoreTech was formerly an executive of a 'binary options' gambling firm raided by the FBI and subsequently charged by the SEC for deceiving U.S. investors out of over $100 million.

Former SBTech employees called BTi/CoreTech a "front", and said the split preserved SBTech's (and now DraftKings') illicit business while shielding the public company from scrutiny. For all practical purposes, it appears that BTi/CoreTech functions as DraftKings' undisclosed illegal gaming division.

We identified numerous black market clients of DraftKings' "front" entity, through searches on social media and back-end web infrastructure. For example, an Asia-focused site tied to a triad kingpin at the center of a Swiss money laundering investigation advertises its use of BTi/CoreTech technology.

In 2019, Vietnamese authorities arrested 22 individuals involved in a "massive illegal online sports betting ring" linked to BTi/CoreTech's platform.

Contrary to representations made to Oregon's state lottery, a former employee told us SBTech had extensive operations in Iran, violating local laws in a market subject to heavy U.S. sanctions. We were told SBTech knowingly operated there for 4-5 years with the founder directly overseeing the operation.

Around the time of the DraftKings deal, SBTech's founder spun off another gaming brand that also operated in markets where gambling was banned, transferring it to his brother. The brand was behind a "massive Chinese operation", according to a former employee, contrary to representations made to Oregon's state lottery.

The brand continues to operate in China despite the strict local rules prohibiting online gambling, according to our review of web infrastructure for multiple China-facing gambling sites. DraftKings continues to transact with the entity, according to SEC filings.

DraftKings trades at a ~26x last twelve months (LTM) sales multiple and a ~20x estimated 2021 sales multiple despite (i) no expectation of earnings for years, (ii) intense competition, and (iii) regulatory risk. The company posted net losses of $844 million in 2020 and $346 million last quarter.

Insiders have dumped over $1.4 billion in stock since the company went public a little over a year ago, with SBTech's founder leading the pack, having personally sold ~$568 million in shares.

Despite a rocky track record prior to taking DraftKings public, the company's SPAC sponsors ultimately received 9.3 million shares, worth around $114 million at the time, in exchange for a token $25 thousand contribution.

We spoke with several industry experts and competitors who questioned the viability of DraftKings' model of aggressively burning cash on promotion and marketing to acquire customers in the near term, despite a lack of evidence of long-term customer brand loyalty.

We think DraftKings has systematically skirted the law and taken elaborate steps to obfuscate its black market operations. These violations appear to be continuing to this day, all while insiders aggressively cash out amidst the market froth.
Reddit to the Rescue Again
The shares recovered more than half their losses by day's end as traders on Reddit rallied around the stock, with some asserting the short seller's report was "fake news."
Back in January, Reddit users sent GameStop and other troubled company stocks soaring.  In the case of GameStop, that increase in price was nearly 2000%. 
The subreddit r/wallstreetbets, where amateur investors convene to share investing ideas and thoughts, has now grown into a community of nearly 3 million.
DraftKings challenged the Hindenburg Research allegations.
"This report is written by someone who is short on DraftKings stock with an incentive to drive down the share price," a DraftKings spokesman said. "Our business combination with SBTech was completed in 2020. We conducted a thorough review of their business practices and we were comfortable with the findings. SBTech does not operate in any black markets. We do not comment on speculation or allegations made by former SBTech employees."
- Alejandro Botticelli, Gambling911.com