Absurdity: "Mattress Mack" Places $4.5 Million Super Bowl Bet on Caesars App
Published on:
Feb/04/2022
Houston area furniture magnate Jim McIngvale, better known as "Mattress Mack," says he wagered a "sizeable" $4.53 million on the Cincinnati Bengals to win Super Bowl LVI.  That bet was supposedly placed at Caesar's Sportsbook, which has gained a reputation for booting or severely limiting sports gamblers with "less sizable" pockets than Mack's.  Forgive us for being a little bit skeptical.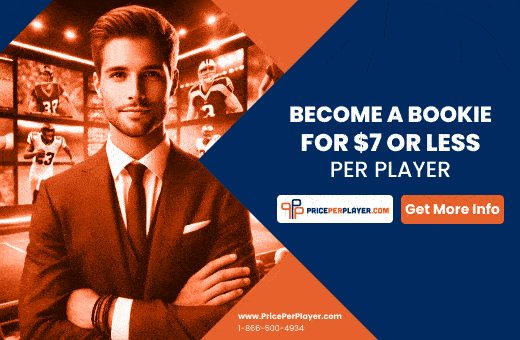 Because McIngvale's home state has yet to legalize sports betting, the mogul drove himself across the border to Louisiana, which just launched mobile sports betting on Jan. 28. He placed the $4.53 million wager on their app?
Watch below as Caeasar's (formerly known as William Hill) won't even take a bet in-person from one Gadoon "Spanky" Kyrollos.
It is really a shame winning bettors are shown the door at New Jersey's new sports books but losers are welcomed with open arms. @steveedelsonapp @AsburyParkPress @DavidPurdum @News12NJ @StevePoliti @megbakertv @VSiNLive @BFawkesESPN @ActionNetworkHQ pic.twitter.com/RpZQlBG0Ap

— spanky (@spanky) June 28, 2018
Spanky has previously lashed out at William Hill's Joe Asher, who whined over a New York Times Web article regarding the Covid-19 pandemic impact on sports betting and its links to offshore sportsbooks, many of which have existed for over 20 years now.
Spanky wrote at the time:
"This is equivalent to Joe's Roadside Motel bitching about an article mentioning the Ritz Carlton. You guys are nothing in the grand scheme of things. You kick anyone out with half a brain and deny it. @WiiliamHillUS is THE worst bookmaker (dressmaker) in the country. Stay away!"
McIngvale claims other sportsbooks have turned him down or given him less-favorable odds.
For the record McIngvale seems like a great guy.  Our own Thomas Somach has sat down with him.  And we have no reason to believe he is not being truthful in regard to Caesar's taking such a "sizeable" bet.
We just question Caesar's vested interest here.  Rules for me, but not for thee.  The "me" being Spanky and friends whose pockets are nowhere as deep as "Mattress Mack's".
Perhaps this is a new policy?  They are turning over a new leaf?
Somehow we doubt it.
- Chris Costigan, Gambling911.com Publisher