One time World Poker Tour champion Dennis Blieden was sentenced this past week for his role in embezzling more than $22 million from a digital marketing firm where he served as head of accounting and finance.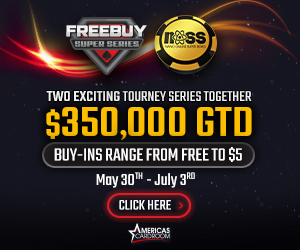 From PokerTube:
The 31-year-old Cincinnati man – who scooped $1million in 2018 when he won the WPT L.A. Poker Classic – was facing 14 charges related to a $22million embezzlement.
Those charges consisted of 11 counts of wire fraud, one count of aggravated identity theft, and two forfeiture counts for defrauding StyleHaul Inc while working as their controller and vice president of accounting and finance between October 2015 and March 2019.
Facing a possible 22 years in jail, Blieden pleaded guilty in November 2019 to one count of wire fraud and one count of aggravated identity theft, thus reducing his sentence.
PokerTube also notes that Blieden's scheme saw him abuse his position, using his access to the company's bank accounts to "wire company money to his personal bank account."
Saipan Casino Chairwoman Faces Courtroom Lies Claims in Human Trafficking Case
Also from PokerTube this past weekend, chairwoman of the Imperial Pacific Casino in Saipanhas been lambasted this week for obstruction and disobedience of court orders.  She is accused of human trafficking and other offenses.
The case against Cui Li Jie was brought by seven workers at the casino.
A Bloomberg article in 2018 once detailed the carnage, describing "a grim catalog of broken bones, lacerations, puncture wounds, dislocated limbs, and eyes penetrated by flying metal." So many laborers at their casino construction site sustained injuries that a local hospital kept separate records.
Cui has been cited for "noncompliance" whilte attempting to blame her own attorneys for the delays in the case.
New York-based lawyer, Aaron Halegua, reminded the court this week that Ms Cui had "evaded service of and failed to respond to a subpoena".
- Nagesh Rath, Gambling911.com